Are you planning on packing your bags and heading down to live in Australia?
If you are contemplating an Australian move, you'll want to make sure you have all the things you need ready to go so you can get off to a smooth start in your new life. Australia welcomes folks from all different backgrounds, and it is a great place to call home if you are tired of how the world is today and want to get away.
Don't stress about your move or wonder how you can do it successfully. In this article, we provide an easy-to-follow guide to help you know what you need when you're looking to move to Australia.
Obtain a Visa
If you are planning to move to Australia, obtaining a visa is a crucial step in the process. Every country has a different set of visa requirements. Depending on your circumstances, you may need to apply for a tourist visa, a permanent visa, or a special type of visa known as a Work and Holiday visa.
First and foremost, you must determine which of these visa types applies to you. Once you have done this, you can begin to look into the specific requirements for each type of visa. This may include filling out an application form, providing evidence of your background and financial history, and undergoing a medical examination.
If you are applying for a permanent visa, you may also be required to take a language test. Ultimately, you should refer to official Australian immigration guides for all of the specific requirements for each visa type. Visit https://www.citizenshipaustralian.com/australian-citizenship-practice-test/ to know more about the important things to keep in mind when moving to Australia, from taking any test to all your other requirements for a visa approval.
Make a Budget Plan
Making a budget plan is an important step when preparing to move to Australia. To do this, you should set a realistic budget that factors in all of your expected costs. This includes the cost of airfare, accommodation, transport, groceries, entertainment, and miscellaneous expenses.
To be sure that your budget plan is as accurate as possible, try to include an estimate of how much spending money you'll need on a daily or weekly basis. Additionally, you should check for any potential relocation costs such as freight or storage costs for your belongings.
Finally, research online for any discounts or seasonal deals that can save you money on all of your purchase and travel costs. With a realistic budget plan in hand, you'll be able to move to Australia with peace of mind.
Start Your Packing Process
Start your packing process by making two piles: the 'Keep' pile and the 'Donate or Sell' pile. Sort through your belongings and decide what you are ready to part with. As you begin packing, you will be more aware of what is staying and what is going on than you probably ever were before.
Going through this exercise will make it easier to part with sentimental items and focus on the items that hold the most meaning to you. When packing your boxes, label them clearly with the room they will be going to in your new home. This will make it easier for you and the movers when you are ready to unpack.
Additionally, keep all items of value, clothing, and essentials together in one easily accessible place, as opposed to stowing them away with the rest of your belongings. This strategic packing will help make the move to Australia less stressful.
Plan for Your Accommodation
When preparing for a move to Australia, it is important to plan for your accommodation. Firstly, research different suburbs and decide where you want to live. Knowing the right suburb to live in can impact not only your living situation but the cost of living.
Next, decide between renting and buying. Evaluate your short-term and long-term financial goals. Then calculate your budget and compare accommodation costs in your desired suburb.
Also research average rental prices, bond and advance costs, and length of available leases. Finally, take into account specific needs such as access to public transport, nearby amenities, and the size of the property. Taking the time to do the research and plan will save time and money in the long run and help ensure you have a happy and successful move to your new home in Australia.
Hire a Moving Services
To ensure a successful move to Australia, it is important to hire a professional moving service. It is essential to research companies offering the type of service that suits your needs. Do they offer packing and to unpack assistance?
Do they have insurance to cover items that may become damaged during the move? It is also important to find out how the moving company will handle customs clearance and the required paperwork. When hiring a moving company, it is important to get a written estimate of the cost of their service.
Be sure to ask for references, and be sure to read all the fine print. Have the moving company provide a comprehensive list of what will be included in the move. Make sure there is a plan to cover any additional costs that may arise.
So Why Not Move to Australia Today?
Congratulations! You have completed a comprehensive guide on how to prepare for your move to Australia. Don't forget to do your research on immigration laws and regulations, register for health insurance, and apply for a visa before the end of your preparations.
Good luck with your amazing adventure!
You also need to study the Australian cities, before deciding to live in them. This is to avoid any costly problems when you start living there. Make sure to check out additional resources for more help with your move.
If you want to read more interesting articles, follow our daily blog post for the newest topic.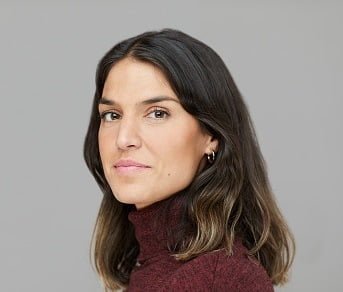 Lisa Eclesworth is a notable and influential lifestyle writer. She is a mom of two and a successful homemaker. She loves to cook and create beautiful projects with her family. She writes informative and fun articles that her readers love and enjoy.