Our jewelry says a lot about who we are. It can show that we're fun and flirty, or it can suggest that we're sophisticated and chic.
Gold jewelry can represent both of these outlooks. It comes in a range of shades from yellow to rose, and it looks great paired with a variety of pieces.
But how do you use gold jewelry to its potential? If you're in the market for a few gold trinkets, how do you make sure you're picking out the right pieces to accessorize your outfits?
Keep reading to learn all you need to know more style tips on how to wear gold jewelry.
How to Style Gold Jewelry for Every Occasion
One of the great things about gold jewelry is that it can be dressed up or down, depending on the event. For a more casual look, pair your gold jewelry with denim or khaki. For a more formal look, opt for black or white.
How to Style Gold Jewelry for a Night Out
There are many ways to style gold jewelry for a night out. First, consider the outfit you will be wearing. If you are wearing a dress, consider pairing it with some delicate gold jewelry.
For a more casual look, try layering some gold chains or bracelets. You can also add a pop of gold to your outfit with a statement piece, like a pair of gold earrings or a gold necklace.
How to Style Gold Jewelry for a Day at the Beach
Beach days are all about relaxation and fun in the sun. But that doesn't mean you have to sacrifice style. In fact, gold jewelry is the perfect way to add a touch of luxury to your beach day look.
Choose pieces that are delicate and easy to wear. When it comes to earrings, opt for small screw-on earrings or hoops. Beach days are all about being comfortable, so you don't want to be worrying about your jewelry.
How to Style Gold Jewelry for a Day at the Office
When it comes to styling your best gold jewelry for a day at the office, consider the color of your clothing. If you're wearing a lot of neutrals, then a statement gold necklace or set of earrings can really add some pop.
If you're wearing a more colorful outfit, then go for a more subdued gold piece, like a delicate bracelet or ring. And always make sure your jewelry is appropriate for the office.
How to Style Gold Jewelry for a Casual Weekend
For a casual weekend, it's important to remember that gold jewelry is best kept simple and understated. Opt for pieces that are delicate and dainty, or go for classic hoop earrings or a pendant necklace.
Don't be afraid to mix and match different colors and metals. Gold looks great with other colors, so don't be afraid to experiment.
You Can Never Go Wrong With Gold
Gold jewelry is a fabulous way to accessorize any outfit. It can dress up a casual look or add a touch of elegance to a more formal ensemble. The key to styling gold jewelry is to choose pieces that complement your personal taste and the overall aesthetic of your outfit. With a little bit of exploration, you are sure to find the perfect gold jewelry to suit your style.
Did these tips inspire you? Looking for some more fashion tips? Keep browsing our blog for more.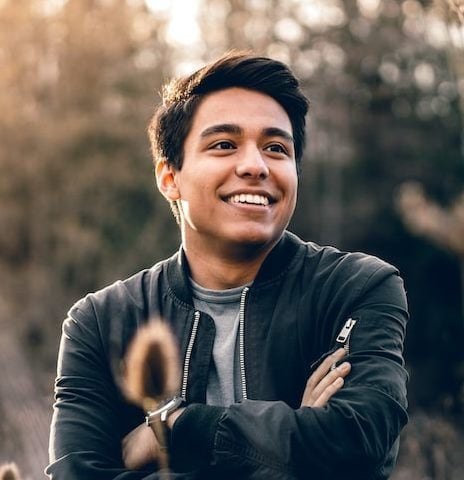 Wayne Probert is a senior reporter at Zobuz, covering state and national politics, and he is a grantee with the Pulitzer Center on Crisis Reporting. Before joining Zobuz, he worked as a freelance journalist in Kentucky, having been published by dozens of outlets including NPR, the Center for Media.