As we age, it's important to maintain open and effective communication with our doctors. Regular check-ups and discussions about our health can help ensure a higher quality of life and catch potential issues early on. In this article, we will explore some valuable tips for both seniors and their families on how to have meaningful conversations with doctors regarding aging. By improving these communication skills, you can enhance your overall healthcare experience and promote a healthier future.
Seniors Talking to Their Doctors
As a senior, discussing your health concerns with your doctor is crucial for personalized care. Here are some essential tips to guide your conversations:
1. Prepare in Advance:
Before your appointment, take some time to jot down any symptoms, questions, or concerns you want to address. Being organized and specific will help you make the most of your time with the doctor and ensure you don't forget any important details.
2. Be Honest and Open:
Always be candid about your symptoms, medical history, and lifestyle choices. Share any changes you've noticed, such as memory lapses, sleep disturbances, or mobility issues. Your doctor needs complete and accurate information to provide appropriate guidance and care.
3. Ask Questions:
Don't hesitate to ask your doctor about any medical terms or concepts you don't understand. Seek clarification on treatment options, potential side effects, and expected outcomes. Remember, knowledge empowers you to make informed decisions about your health.
4. Discuss Medications:
Bring a list of all the medications, vitamins, and supplements you are currently taking, including the dosages. Your doctor needs this information to assess potential interactions, adjust dosages if necessary, and ensure your overall medication regimen is optimized.
5. Share Your Goals:
Talk to your doctor about your personal goals and aspirations. Discuss what matters most to you in terms of maintaining independence, managing chronic conditions, or improving your overall well-being. This helps your doctor tailor your healthcare plan accordingly.
Family Talking to Doctors on Behalf of Seniors
For family members who play a vital role in the care of seniors, it's important to be proactive in communicating with doctors. Here's how you can effectively advocate for your loved ones:
1. Attend Appointments Together:
Whenever possible, accompany your senior family member to medical appointments. This allows you to gather information firsthand, ask questions, and ensure that nothing gets overlooked. It also shows your loved one that they have your support.
2. Share Observations:
As a family member, you spend considerable time with the senior and may notice changes that they might not bring up during the doctor's visit. Share your observations regarding physical or cognitive changes, shifts in mood or behavior, or any concerns you have noticed.
3. Communicate the Senior's Preferences:
Discuss the senior's values, preferences, and healthcare goals with the doctor. By understanding their wishes, the doctor can make treatment recommendations that align with the senior's desires and respect their autonomy.
4. Coordinate Care:
If your senior family member is receiving care from multiple healthcare providers, it's important to ensure that all the doctors are aware of the overall treatment plan. Be proactive in coordinating appointments, sharing medical records, and facilitating communication between different specialists.
5. Support Decision-Making:
Encourage your senior family member to actively participate in their healthcare decisions. Help them understand their options, weigh the pros and cons, and support them in making informed choices. Empowering them to be involved in their own care fosters a sense of control and dignity.
Considering Senior Living Options and Communicating with Doctors
When discussing aging with doctors, it's essential to consider various aspects, including potential senior living options. Exploring these options can help facilitate discussions with doctors regarding your loved one's care and overall well-being. Here are a few factors to consider when evaluating senior living campuses:
1. Levels of Care and Medical Support:
Senior living campuses often provide different levels of care, from independent living to assisted living, memory care, or skilled nursing. Consider the healthcare services and medical support available within the community. This includes access to healthcare professionals, medication management, assistance with daily living activities, and coordination of medical appointments.
2. Communication and Collaboration with Medical Professionals:
Inquire about the senior living campus's approach to communication and collaboration with external medical professionals. A well-established community will have processes in place to facilitate seamless communication between the residents, their families, and the doctors. This includes sharing medical information, updates on changes in health status, and involving doctors in care planning.
3. Integrated Wellness Programs:
Look for senior living campuses that prioritize holistic well-being through integrated wellness programs. These programs may include regular health screenings, exercise classes, nutrition guidance, and mental health support. The availability of these programs can positively impact discussions with doctors by promoting overall health and addressing specific aging-related concerns.
4. Proximity to Healthcare Providers:
Consider the proximity of the senior living campus to various healthcare providers, including primary care physicians, specialists, and hospitals. Having medical facilities and professionals conveniently located nearby can facilitate timely access to care and enhance communication between the resident and their doctors.
5. Resident-Centered Care Approach:
Research the senior living community's philosophy and approach to resident-centered care. This means considering the community's commitment to personalized care plans, individual preferences, and involvement of residents and their families in decision-making processes. Open lines of communication and a person-centered approach foster meaningful interactions with doctors and support the overall health and well-being of residents.
Effective communication with doctors about aging requires considering all aspects of care, including potential senior living options. By evaluating senior living campuses that prioritize medical support, communication with doctors, integrated wellness programs, and resident-centered care, you can facilitate meaningful discussions and ensure comprehensive care for your loved one. Remember to actively involve doctors in the decision-making process and maintain open lines of communication to promote healthy aging and a higher quality of life.
Jennifer Bell is a wellness coach, a carer for two aging parents, and a writer for senior living campuses in the Philadelphia area.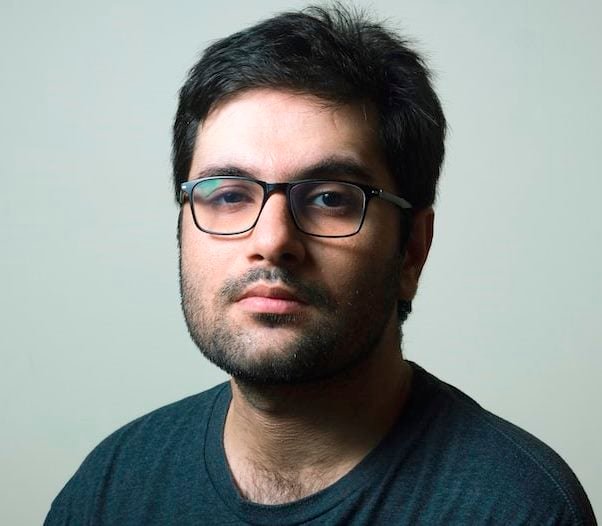 Barry Lachey is a Professional Editor at Zobuz. Previously He has also worked for Moxly Sports and Network Resources "Joe Joe." he is a graduate of the Kings College at the University of Thames Valley London. You can reach Barry via email or by phone.