Accounting software offers a range of benefits to business owners, from streamlining your accounting works to automating your manual, repetitive tasks. This offer helps you improve business operations, simplifies tax filing, protects during an audit, and provides a running business history.
Xero accounting software is one of the leaders in the startup world that helped thousands of new businesses launch and succeed. Xero allows accountants to manage complex accounting processes for small and medium-sized businesses to larger ones. It makes easy bill payments, claims expenses, accepts payments, tracking projects, etc.
Here Experlu shared how you can win clients and influence the market with Xero accounting software:
Quick set-up
You can start working on the software efficiently, like opening a bank account. It doesn't take your time setting up some complex instructions or steps. If you become a Xero partner, you get the benefits of free certification training and ongoing support. Additionally, you get plenty of videos and guides for different activities on the software and a FAQ page for new users to scroll through various questions and answers.
Xero accounting software is easy to use and navigate, even those who don't consider themselves tech-savvy. Xero often targets small businesses with minimal internal IT resources.
Easy to send invoices
Most of your clients find inward sending an important and challenging task. They need to send relevant statements, proper scheduling of the invoices, timely payments, etc., but not with Xero, as they automate the invoice processes. You can schedule the invoice for clients according to their requirements.
Saves your time
You don't need to worry about bank reconciliation, invoice processing, etc. Xero helps you store documents, allows automatic data extraction and invoice sending, etc. Plus, you don't need to perform the tedious task of integrating the bank details of every new customer with the accounting business with Xero.
Xero keeps itself up-to-date for faster usability and streamlining the bookkeeping process.
No location boundaries
You can use Xero from any location and perform your bookkeeping and accounting activities. It is an advantage for clients as they get the prompt service they need.
Inventory management
With Xero, inventory management becomes easy for an accountant. Xero offers a straightforward business snapshot and allows you to access financial reports from Accounting -> Reports -> Financials -> Business snapshot. It is essential for a business owner or main decision-maker, as it gives an overview of five charts on a single screen. It includes business profitability, financial position, efficiency, income and expenses.
Now, if you visit Xero Dashboard, you can find six default sections that show:
● List of all bank accounts connected with the software.
● A histogram shows the cash flow of the business.
● Information on the VAT return.
● View an account watchlist from the Xero dashboard.
● Your unpaid invoices.
● Details on your overdue bills.
● Different expense claims of employees.
Online accounting
Xero offers an online-based accounting service where businesses can work with their accounting teams, operating from separate locations. It is the forced accounting software product to be built for the cloud. Unlike other cloud accounting providers who charge customers for additional user licenses, Xero subscription comes with unlimited user access.
User-friendly interface
Xero accounting software provides a user-friendly interface that makes accounting activities easy, increases accounting efficiency, and needs customer demands.
We look for intelligent functionalities, stunning interfaces, and easy-to-use technology products in the cloud age. Xero meets all our criteria.
Data security
Using accounting software like Xero keeps your data secure with its security features.
Hubdoc is a data capture tool that integrates with Xero ideally to help you scan bills and receipts with its Optical Character Recognition or OCR feature.
A vast range of services
From payroll to expenses, you can find a range of services on Xero. You can:
● Track and pay bills on time.
● Overview of account payable and cash flow.
● Represent costs to submit and reimburse expense claims.
● Overview of all your spending.
● Connection with banks and direct flow of transactions to Xero.
● Accept online payments and get paid twice faster than similar apps.
● Track projects, their costs, and profitability.
● Use an integrated payroll software with Xero to calculate expenses and deductions and pay employees on time.
● Easy bank reconciliation
● Manage contacts with Xero that shows details of customers' and suppliers' sales, invoices, and payments.
● Capture data from documents automatically without manual entry.
● Use the online file storage facility of Xero, and manage or share documents, bills, contracts, and receipts from any location.
● Get accurate accounting reports.
● Inventory software tracks stocks and populates invoices and orders for buying and selling.
● Integrated invoicing software sends online invoices from any device after completing a job.
● Xero offers multi-currency transaction features with 160+ currency options and features instant currency conversions.
● With purchase order software, create and send purchase orders online, track orders, and deliver reports.
● Use Xero to develop professional online quotes and send them instantly from any device.
● Calculate taxes automatically and use reports to prepare tax returns.
● Provide data analytics tools to track future cash flow, financial health, and other metrics.
● Track all financial data at one accounting dashboard.
● Manage fixed assets with Xero.
You can find unlimited resources under the XERO section to master the usability of this software. Xero has an active app marketplace for users to connect with their favourite apps directly to the software like payment gateway, time tracking tools, CRM, etc.
Pricing plan
One of the observable benefits of Xero accounting software is its plans and accounting features. It is an annoying and time-consuming process to look out for the best and most affordable software in businesses, plus you get the best features only with a premium membership. However, with Xero, you will discover all the best features at affordable prices.
The software offers a 30-days trial period for users to understand its usability and upgrade to premium packages only when they fulfil basic accounting requirements.
Free product updates
You don't need to wait to download new updates on your PC and restart the system. Whenever a new software update launches in the market, it gets installed when you log into your Xero account.
Conclusion
Business owners have several tasks, making learning a new technology difficult. They can either hire an accountant, tax advisors and financials & business auditors or outsource the job to accounting firms on Experlu platform. That will reduce employee costs, exposure to better knowledge and skills, and more.
There are several ways to attract clients when you are not just an experienced and educated individual but have expertise in handling technologies like Xero accounting software. Ensure you hire a firm that masters different accounting software and finance tools to improve business efficiency.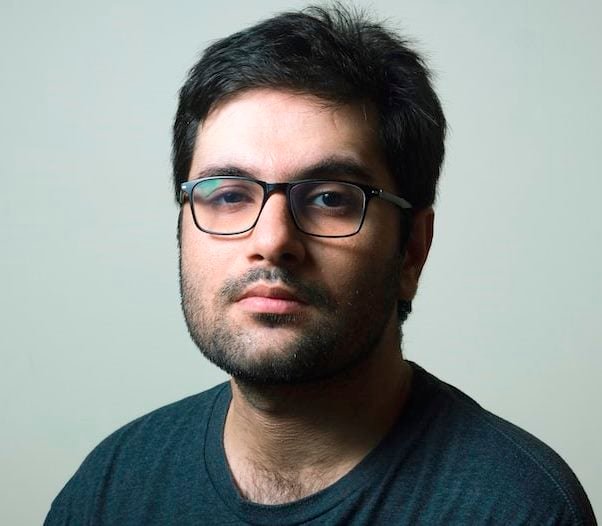 Barry Lachey is a Professional Editor at Zobuz. Previously He has also worked for Moxly Sports and Network Resources "Joe Joe." he is a graduate of the Kings College at the University of Thames Valley London. You can reach Barry via email or by phone.