In this piece, we'll take a look at the Huawei P20 Pro and discuss how its fantastic features have made it a serious threat to conventional mirrorless cameras in the realm of portrait shooting. The Huawei phone, with its cutting-edge features and technology, has changed the way we take beautiful photographs forever. Come with us as we explore the realm of portrait photography and see how this revolutionary tool has outdone the skills of traditional cameras.
Table of Contents
Bringing Out the Best in Portraiture
Smartphone Cameras: A History
Smartphone cameras have come a long way over the years, closing the gap between consumer and professional cameras. Huawei, a market leader in smartphones, has constantly improved camera quality and functionality to the point that its devices can replace dedicated cameras.
The Huawei Smartphone, a Revolution in Selfies
The latest Huawei smartphone includes innovative new features for taking portraits. The device's cutting-edge artificial intelligence (AI) algorithms and robust technology make it possible for anyone to take stunning photos. Let's take a look at some of the highlights:
1.Improved depth of field
The Huawei phone uses cutting-edge depth-sensing tech to produce beautiful bokeh effects in your photos. It takes portraits that are on par with those taken by high-end cameras by properly recognising the subject and then blurring the backdrop using artificial intelligence.
2. AI-Powered Portrait Mode
The phone's portrait mode is powered by artificial intelligence, and it constantly evaluates the scene to determine how it may be improved. The technology cleverly adjusts the portrait in every way, making it look more like it was taken by a professional photographer.
3. Professional Studio Lighting
Huawei's phone shines in part because of its ability to mimic studio lighting. Users may simply add depth and drama to their portraits with choices including soft lighting, butterfly lighting, and split lighting.
4. Manual Settings Fit for a Pro
The Huawei phone has a variety of expert options for those who prefer manual control. Photographers now have more control than ever before over every aspect of their images, allowing them to express their individuality and take stunning pictures with pinpoint accuracy by modifying settings like ISO, shutter speed, white balance, and exposure.
Why You Should Take Your Portraits With a Huawei Phone
1. Its portability and ease of use
In contrast to bulky and heavy mirrorless cameras, photographers can easily bring their Huawei phones anywhere they go. This makes it a fantastic option for on-the-go photography and capturing unplanned moments.
2. Immediate communication and file sharing
The Huawei phone has built-in Wi-Fi and is fully compatible with popular social media sites, so users can quickly and easily share high-quality photos with friends and family. Photographers now have an easier time sharing their work with the world, getting critiques, and making connections within the photography community.
3. An Economical Approach
It's not cheap to buy a top-notch mirrorless camera. On the other hand, if you want to take professional-quality photographs without breaking the bank, the Huawei phone is your best bet. Price-wise, it's hard to beat, making it a great choice for both amateur and professional photographers.
Conclusion
In sum, the Huawei phone is now a major player in the field of portrait photography. Its cutting-edge functions, coupled with the portability of a smartphone, make it an effective tool for taking beautiful photos. This device exceeds the expectations of even the most demanding photographers, thanks to cutting-edge depth-of-field effects, AI-driven upgrades, and studio-quality illumination. The Huawei phone allows even the most inexperienced photographer to take stunning photos that stand up to those from professional equipment.
FAQs
Can a Huawei phone take portrait photos as well as a high-end mirrorless camera?
While the Huawei phone's portrait mode is impressive, professional mirrorless cameras still offer more granular control and superior image quality in some scenarios. But if you want to take beautiful photographs on the fly, the Huawei phone is a great option.
Is there a secret to taking great photographs with a Huawei phone?
No, the Huawei phone is suitable for both amateur and professional photographers because to its user-friendly interface and features. The system's AI-powered algorithms and automatic improvements make it easy to take high-quality photos.
Can I alter Huawei phone portraits after they've been taken?
Oh, indeed! Portraits taken with the Huawei phone may be edited on the go or transferred to a computer for more sophisticated adjustments. There is a plethora of photo editing tools that will help you create the look you want for your photos.
Can the Huawei phone's studio lighting effects be altered?
Several different studio lighting effects are available for personalization on the Huawei phone. Users have control over the brightness, direction, and hue of the lights used to illuminate their photographs.
Can I get prints of pictures taken with my Huawei phone?
Unquestionably! The Huawei phone takes photos with a high enough resolution that they may be printed at a variety of sizes. Photos taken with a Huawei phone will look just as well printed as they do on the screen, no matter how big or little the print is.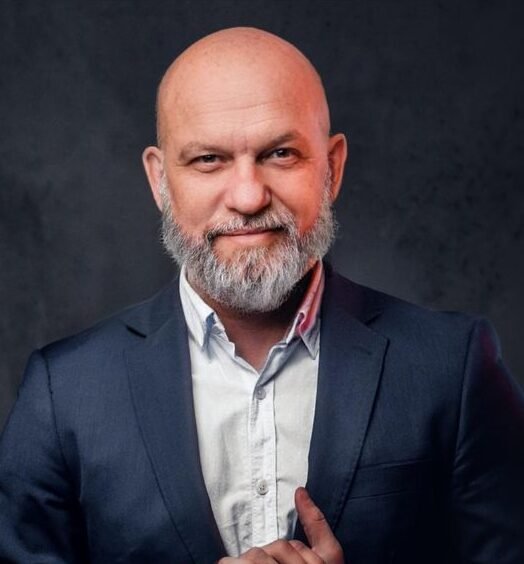 Rene Bennett is a graduate of New Jersey, where he played volleyball and annoyed a lot of professors. Now as Zobuz's Editor, he enjoys writing about delicious BBQ, outrageous style trends and all things Buzz worthy.