The threat of identity-based cyber attacks is growing in today's technologically savvy society where the internet has become ingrained in our daily lives. As the sophistication of cybercriminals grows, it is more important than ever to take precautions to safeguard personal information, financial information, and the operations of enterprises. In this post, we'll learn about identity-based cyber attacks, their effects, and how to best protect yourself from them.
Table of Contents
Cyber Attacks Based on a User's Identifier
Attacks that target a person's identity typically include breaking into a computer system and stealing information such passwords, Social Security numbers, and bank account numbers. Many methods, including phishing, social engineering, and malware, are used by cybercriminals to access this data. They can cause serious harm to an organization's finances, reputation, and legal standing by posing as a legitimate member of staff after they have obtained the proper credentials.
Identity Theft and Its Dangers
One of the most frequent results of identity-based cyber attacks is identity theft. Using compromised credentials, cybercriminals can perform identity theft, money laundering, and other crimes under the victim's name. Identity theft can have lasting negative effects on victims, including mental anguish and financial difficulties.
Protecting Computers and Wireless Networks
Personal device and network security is crucial for preventing identity-based cyber threats. Passwords should be strong and unique for each account, two-factor authentication should be enabled, and software and programmes should be kept up to date.
Instruction and Education for Workers
Businesses can better insulate themselves against cyber attacks by educating and training their staff. Employees will be better prepared to deal with cybersecurity threats if they receive frequent training on the topic. Defending against identity-based cyber attacks is made easier if a culture of cybersecurity awareness is fostered within the company.
The Use of Cutting-Edge Intrusion Detection Systems
In addition to standard precautions, individuals and businesses should put in place sophisticated threat detection systems. The ability to quickly respond to potential threats is made possible by these systems' use of artificial intelligence and machine learning to detect anomalous behaviour and trends.
Encryption's Crucial Function
Protecting yourself from identity-based cyber threats is a top priority, and encryption is a crucial part of that. If data is encrypted, it becomes incredibly difficult for thieves to decrypt and use it even if it is intercepted.
Always Install the Latest Updates and Patches
Software and security fixes should be updated on a regular basis. When systems are kept up to date, the security gaps patched by developers are closed, making it more difficult for attackers to enter the system.
Why Backing Up Your Data Is Crucial
A simple but frequently neglected part of cyber security is making regular backups of data. Having recent backups helps prevent individuals and businesses from losing important data and reduce downtime in the case of a cyber attack.
Safely Setting Up a Network
Network security configuration is very important for commercial settings. Potential vulnerability to cyber attacks can be reduced by limiting access to sensitive data, installing firewalls, and dividing networks into separate segments.
Tips for Safer Public Wi-Fi Use
The benefits of using public Wi-Fi outweigh the potential dangers. Since public Wi-Fi networks are generally less secure and can be excellent targets for cyberattackers, it is crucial to refrain from accessing sensitive information or conducting financial transactions while connected.
Conclusion
In conclusion, there is no silver bullet when it comes to safeguarding yourself and your business from identity-based cyber attacks. The dangers of identity theft and data breaches can be drastically reduced by learning about the methods used by hackers and putting those protections into place.
FAQs
To what extent do identity-based cyber attacks exist?
In identity-based cyber attacks, criminals get access to victims' private data in order to steal their identities and do them financial harm.
How can people safeguard themselves against online attacks that target their identities specifically?
Password strength, two-factor authentication, and software updates are all ways that individuals can safeguard themselves online.
To avoid cyber threats, firms must train their staff, but why is this so important?
Employee training raises consciousness about cybersecurity issues and equips workers to identify and counteract threats.
When it comes to cyber defence, how important is encryption?
Even if intercepted by hackers, encrypted data will remain secure.
The importance of data backups in the face of cyber threats.
Data backups act as a safety net against data loss in the event of a cyber attack.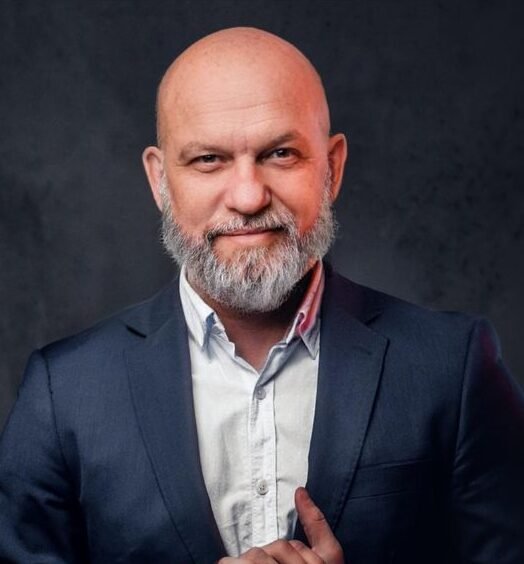 Rene Bennett is a graduate of New Jersey, where he played volleyball and annoyed a lot of professors. Now as Zobuz's Editor, he enjoys writing about delicious BBQ, outrageous style trends and all things Buzz worthy.