Fans of Apple and other tech companies are constantly interested in hearing about developments and rumours related to their favourite products. There have been recent reports of speculation around the release of the M3 MacBooks. Still, many people are interested in a leak of information regarding a new iMac despite all the hype. Read on as we explore the specifics of this intriguing iMac leak and speculate on what the future may hold for Apple's devoted audience.
Table of Contents
The New and Exciting iMac Has Been Spoiled!
An iMac leak has appeared as the rumour mill spins, generating excitement among Apple loyalists. While the M3 MacBooks have received most of the attention, this leak shows promise for iMac fans. Early indications suggest that this new iMac will have a number of improvements and advancements, while exact specifications are still unknown.
Reworked Layout and Better Visuals
The potential for a visual refresh makes this iMac leak quite interesting. The new iMac appears to further refine Apple's reputation for minimalist sophistication. Sources indicate that the design will be much more minimalistic than its predecessor, with thinner bezels and an edge-to-edge display that will provide users a more complete visual experience.
A new display technology with enhanced brightness, contrast ratio, and colour accuracy has been speculated to be introduced by Apple. Whether you're a photographer, graphic designer, or just a fan of films and TV shows, the improved display will make your viewing experience that much better.
Powerful Enhancements to Efficiency
The performance enhancements are another highlight of this latest iMac leak. The forthcoming iMac is anticipated to continue Apple's tradition of technological innovation in terms of computing power. It is expected to have Apple's next-generation M-series chip, which would provide blisteringly fast performance and enhanced energy efficiency.
In addition, the rumoured augmentations to RAM and storage possibilities would likely appeal to professionals that make use of large amounts of resources in their creative processes. This new iMac is designed to meet the needs of professionals in a variety of fields, such as video editors working with 4K material and software developers using resource-intensive apps.
Enhanced Port and Connection Choices
Details regarding the forthcoming iMac have been leaking online, and they point to Apple maintaining its tradition of focusing on the user experience. It has been speculated that the new iMac will include multiple ports for attaching various accessories and devices, like Apple USB 4 and Thunderbolt.
Apple may also include an SD card slot, satisfying the need of photographers and other producers who use memory cards. These updates are geared towards making the iMac a flexible workstation that meets the needs of professionals in a wide range of fields.
Conclusion
The leak concerning the new iMac has undoubtedly attracted the attention of Apple devotees around the world, despite the fact that most of the recent discussion has centred on the anticipated M3 MacBooks. This iMac has the ability to revolutionise desktop computing because to its rumoured design redesign, better display, significant performance increases, and expanded connectivity choices. Apple's continued commitment to innovation and delivery of goods that inspire creativity and productivity has us waiting eagerly for formal announcements.
Some Frequently Asked Questions About the New iMac Specs
When do you think Apple will start selling the new iMac?
There is currently no word on when the new iMac will go on sale. But there are whispers that Apple could reveal it at one of their forthcoming product launches.
Will there be a range of screen sizes for the next iMac?
Although information are scant at the moment, it has been anticipated that Apple may offer the new iMac in a range of sizes to meet the needs of a wide variety of customers.
Is Apple planning any additional major upgrades to the iMac?
Apple may have included features that haven't been announced in addition to the redesigned exterior, upgraded screen, and increased processing power. We won't know anything until it's announced formally.
Does Apple's newest iMac work with the most recent software?
Based on past performance, it is expected that the new iMac would be able to run the most recent software upgrades, providing users with the most up-to-date features and enhancements.
In what ways does the new iMac improve upon its predecessors?
Without official specifics, it's hard to compare the new iMac to its predecessors, but the rumours suggest it will be a major upgrade in terms of appearance, display, performance, and networking.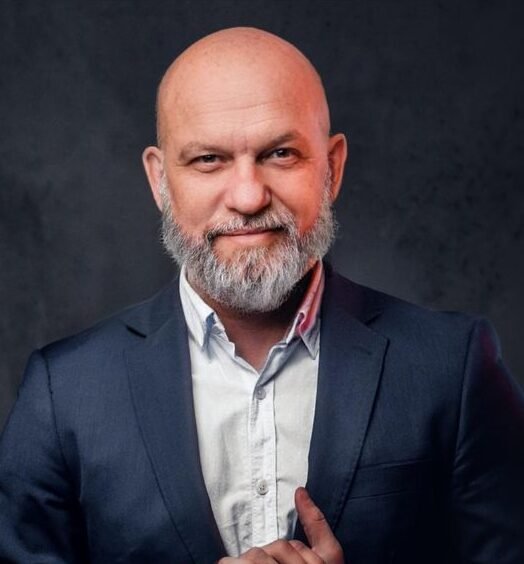 Rene Bennett is a graduate of New Jersey, where he played volleyball and annoyed a lot of professors. Now as Zobuz's Editor, he enjoys writing about delicious BBQ, outrageous style trends and all things Buzz worthy.