Picking the right doctor when you have immune system or infectious disease worries can be puzzling. It's like choosing between two superheroes in a comic book. Do you pick between the immunologist vs contagious disease doctor?
In this article, we'll make it super simple by explaining what each doctor does and how they're different.
Knowing who to talk to is super important in a world where infectious diseases can be big news and immune issues are common. Whether you're unwell, want to know how to stay healthy, or are just curious, we're here to help.
Differences
Immunologists are like body defense experts. They study how our body's defense system, called the immune system, works. This system protects us from bad things like germs. When the immune system doesn't work correctly, it can cause problems like allergies or when it attacks our own body by mistake.
Infectious disease doctors are like germ detectives. They figure out what's making people sick when bacteria, viruses, or fungi cause it. Then, they give the right medicine to fight these germs.
They also help stop infectious diseases from spreading in communities. So, while immunologists deal with the body's defenses, contagious disease doctors deal with the harmful germs that can make us sick.
Pros and Cons
Immunologists help identify the causes of diseases and work on developing treatments. They can conduct research, work in the laboratory, and advise medical teams on the best disease treatments. Furthermore, they can work with patients directly to diagnose and treat them.
Infectious Disease Doctors specialize in diagnosing and treating infections, which may require close contact with patients. Yet, due to their specialized field, they may be required to work with more complex cases.
Both can be very rewarding, as they can use their research and knowledge to help people. However, the workload can be demanding, and the hours are often long.
Choosing the Right Doctor
When deciding between visiting one of them, it's essential to consider the specific condition being treated. If the problem is related to the body's immune system, such as allergies, autoimmune diseases, or HIV, an immunologist is the appropriate specialist to consult.
However, an infectious disease doctor should be consulted if the issue is related to an infection, such as a virus, bacteria, or fungus. For instance, when differentiating between conditions like oral gonorrhea vs strep throat, both of which manifest as throat discomfort and difficulty swallowing, it becomes crucial to determine the exact need to decide which specialist to see.
Choose the Best Between an Immunologist vs Infectious Disease Doctor Today
You've learned about the differences between an immunologist vs infectious disease doctor, which is like finding a guide to choose the right doctor. These doctors are like healthcare superheroes if you're not feeling well or want to stay healthy.
So, when you need help, call the doctor who suits your needs. They're here to keep you healthy and make you feel better. They're here to make sure you stay healthy and happy.
If you find this helpful and want to read more great content, check out our latest blog posts now.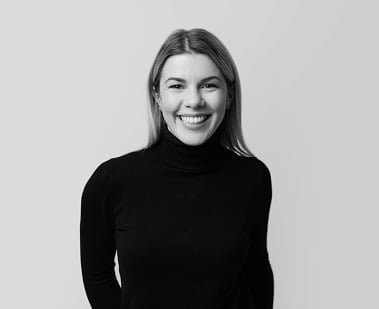 Nicole Ann Pore is a writer, an events host and a voice over artist. Travel, health, shopping, lifestyle and business are among the many subjects she writes about. Through quality and well-researched writing, she informs and even entertains readers about things that matter. She is also interested in film critiquing and filmmaking. Giving all the glory to God, Nicole graduated Cum Laude from De La Salle University Manila, Philippines with a Bachelor's Degree in Communication Arts.