An AirBnB stay may not always leave a treasure trove of beautiful memories. It could leave you with literal scars and a horrific experience to remember for a lifetime. But what are your options if you hurt yourself in an AirBnB rental and the host is at fault?
Don't place your high hopes on AirBnB to sort things out as the short-term rental booking giant Airbnb can sometimes have very little consideration toward guests.
About AirBnB
AirBnB is a U.S.A.-based vacation rental online marketplace founded in 2007 which has grown to become a $31 billion business in a little over a decade. Its name comes from AirBedandBreakfast, with "air" being a reminder of how the business started: Its founders Brian Chesky and Joe Gebbia rented an air mattress to a stranger in their San Francisco apartment to cut down on their own rent.
AirBnB acts like an online broker between people who want to rent their homes short term ("hosts") and people who are looking for a cheap place to stay ("guests") when on vacation, on a business trip, or any other short trip away from home.
AirBnB collects a small fee if two parties agree over a home. The company has rentals all over the world, which is why it has grown so popular.
Types of Accidents in an AirBnB Rental
There are countless ways in which you could be injured in an AirBnB rental. The most common ones include fractures, bruises, open wounds, concussions, illnesses such as developing an allergy to mold or bedbugs, paralysis caused by slips or falls, respiratory conditions triggered by asbestos exposure, trauma triggered by sexual assault, and even death.
If an accident happens in an AirBnB rental, a premises liability lawyer can help file a claim or initiate a lawsuit on the victim's behalf and represent them in court. The lawyer can also prepare the necessary documents, gather evidence, and advocate for their client's rights and interests.
Guests can trip over objects or uneven surfaces, such as loose rugs, cords, or poorly maintained stairs. Accidents can also happen if equipment or appliances in the rental property are defective or improperly maintained. For example, a malfunctioning stove or electrical equipment could cause burns or electrical shocks.
In addition, defective or poorly maintained structures within the property, such as unstable balconies or railings, could lead to falls and injuries. If the AirBnB rental has a swimming pool, accidents like slips and falls around the pool area, diving accidents, or injuries caused by negligent pool maintenance can occur.
Guests may be injured by objects falling from shelves, ceilings, or improperly secured fixtures within the rental property. There's also a risk of accidents on the road due to factors like car defects or poorly maintained vehicles, when renting a camper or motorhome through AirBnB.
Most of these incidents happen because of the property owner's negligence and failure to keep the rental in top shape. There have been horror stories about AirBnB rentals literally going up in flames with no fault on the guest's part. In other cases, the roof or the staircase collapsed, and so on.
I Was Hurt in an AirBnB: What Are My Options?
A personal injury or damage of goods on someone else's property, caused by a hazard the landowner was aware of and had the legal duty to remove, is covered under the premises liability law.
Under this law, the owner can be held liable for the injuries and losses directly caused by a hazard or other unsafe conditions on their property. But to win a lawsuit under the premises liability law, you will have to first prove that:
· The host had a legal duty to keep the property safe and free of hazardous conditions;
· The host failed to fulfill this duty;
· You were injured as a direct result of the hazardous conditions;
· There are compensable damages at stake.
Such a lawsuit is quite problematic as proving a direct link between the hazardous conditions on somebody else's property and your injuries or newly acquired disease is challenging enough. Plus, in an AirBnB rental, there are three parties involved: the host, the guest, and AirBnB, which makes things even more complicated from a legal standpoint.
A personal injury attorney specializing in premises liability and rental accidents can provide injured victims with expert legal advice specific to their situation. They can explain their rights, evaluate the strength of the case, and guide them through the legal process. 
AirBnB has tried to somehow protect property owners from liability when an injury or nasty accident occurs on their premises by rolling out the Host Protection Insurance.
The Host Protection Insurance is a type of liability insurance designed to protect hosts against hefty personal injury claims filed by their guests. It is also a way of protecting guests against bankrupt hosts as it now has a coverage of up to $1 million.
It is a handy tool property owners could use if they get sued over an injury that happened in their AirBnB rental, as many homeowners insurance do not offer coverage if the property is used for rental business activities. Nevertheless, hosts can tap this type of insurance only if their homeowners insurance can no longer cover the damages.
As a host you don't have to formally request coverage as AirBnB offers it by default as long as you have an active listing on their website. The Host Protection Insurance does not cover damage to personal property or bodily harm in case of:
Theft and terrorism
· Assault, including sexual assault
· Asbestos exposure, bed bug infestations, bacteria, mold, or lead
· Car crashes
· Natural disasters, such as tornadoes or earthquakes
· Product liability
· Defamation
While $1 million coverage may seem like a lot of money, if injuring yourself in an AirBnB rental spurred hefty medical bills or a lifetime condition such as paralysis, it no longer seems that much. That's why it is critical to get assistance from an experienced personal injury attorney, especially since AirBnB's insurance adjusters – just like any insurance adjuster worth his salt – are exceptionally good at downplaying the severity of your injuries.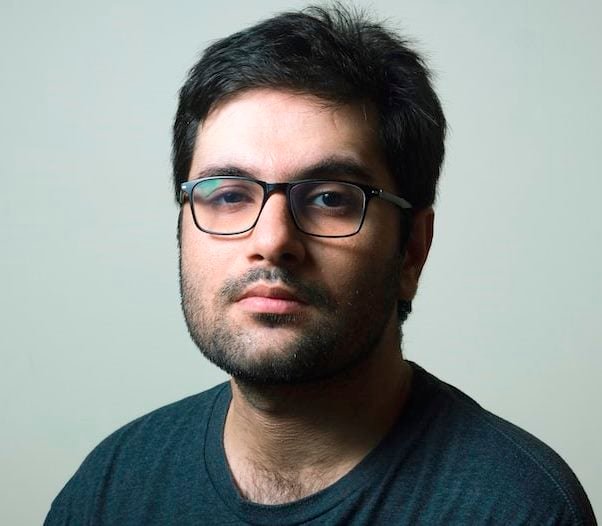 Barry Lachey is a Professional Editor at Zobuz. Previously He has also worked for Moxly Sports and Network Resources "Joe Joe." he is a graduate of the Kings College at the University of Thames Valley London. You can reach Barry via email or by phone.