Intel, a leader in the semiconductor industry, made an interesting decision about how to market its products recently. A lot of people in the computer industry are wondering why they decided to remove the recognisable "i" from their product names. We will examine Intel's new branding strategy for processors, its consequences, and its possible effects on consumers and the industry as a whole in this post.
Table of Contents
Intel's Branding History
Intel's "i" series of CPUs have been market leaders for years. The Intel Core series of CPUs, from the widely recognised Core i3, i5, and i7 to the high-performance Core i9, have established themselves as industry standards for power and dependability. But as technology develops and the market shifts, businesses need to evolve to remain competitive.
Intel's Radical Move
Intel's decision to eliminate the "i" from CPU branding is a major break from the company's usual practise. With this new strategy, the corporation hopes to streamline their product offerings and better define the differences between CPU generations. Rather than the standard "i" prefix, Intel will henceforth use a combination of numbers and letters to denote performance levels.
Consumer Reactions
Customers will have doubts after seeing this drastic change to the brand. Intel's move to drop the iconic "i" branding may initially cause some confusion, but it will likely increase the company's brand recognition and customer loyalty in the long run. Intel's new CPU portfolio has certain potential drawbacks, but with the right marketing and education efforts, the company can dispel those fears.
Both Pros and Cons
Advantages
Intel will reap benefits from the new branding strategy in a number of ways. For starters, it gives the business an opportunity to start over and gain the interest of customers all over again. Intel has decided to abandon the traditional naming scheme for their processors in order to better highlight the improved features and capabilities of each subsequent generation.
The streamlined branding strategy also facilitates consumers' ability to quickly and easily ascertain a processor's degree of performance. Users are able to make well-informed decisions based on their unique requirements and preferences thanks to distinct product lines such as the Intel Core X-Series, Intel Core S-Series, and Intel Core H-Series.
Challenges
The new branding strategy Intel has adopted has numerous advantages, but it also presents some difficulties. Some less tech-savvy customers may be thrown off by the lack of the recognisable "i" prefix because they have come to associate the "i" with Intel's reliable CPUs. To achieve a seamless transition and establish credibility for their new brand, Intel will need to spend in successful marketing efforts.
Intel will also have to contend with the difficulty of setting off their new chip selection from rivals in a crowded market. To stand out from competitors, they need to show how their CPUs are superior in value and performance.
Conclusion
Taking the "i" off of Intel's CPU nameplate is a bold step that shows the corporation is willing to change with the times. This rebranding gives an opportunity for Intel to reinvigorate its image and clarify its position in the market, but it may generate initial misunderstanding and necessitate an extensive marketing campaign.
Branding tactics need to change at companies like Intel to keep up with the demands of the modern customer as technology progresses. Intel can maintain its status as a market leader in the chip manufacturing industry by accepting and capitalising on change.
FAQs
Will Intel's chips perform as well after they've been rebranded?
The goal of the new branding is instead to streamline Intel's product offerings and highlight key performance differences. Intel chips' raw performance will remain governed by technological innovation and refinement.
When are you planning to roll out the new logo?
Intel has not provided a specific timeline for the rollout of the new logo. However, they have promised that it would be implemented soon, thus the new naming scheme will appear on new processors in the not-too-distant future.
How will the rebranding affect my ability to use my current devices?
No, the rebranding won't break backwards compatibility with older devices. Intel processors will keep working perfectly with every other hardware that is compatible with them.
To what extent will Intel be informing customers about the rebranding?
To enlighten consumers about the rebranding, Intel aims to roll out extensive marketing campaigns and educational efforts. Users will be better able to evaluate the capabilities and capabilities of the new processor portfolio thanks to the availability of online resources, tutorials, and product guides.
Is it the only alteration, or are there more than the removal of the "i"?
In addition to the rebranding, Intel plans to roll out new features and enhancements throughout their whole line of processors. Increased core counts, better power efficiency, and cutting-edge technologies adapted to individual needs are all examples of possible upgrades.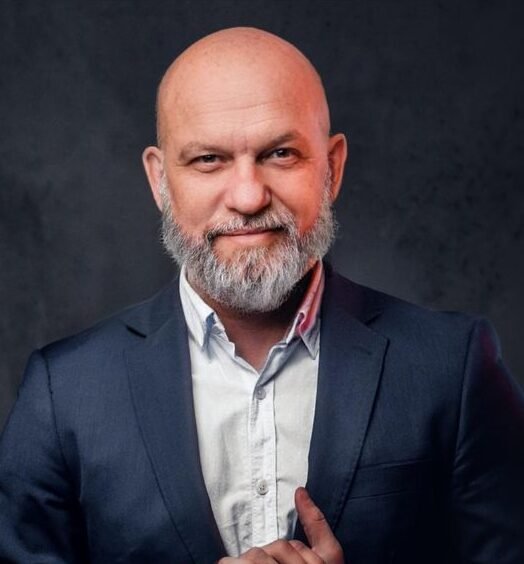 Rene Bennett is a graduate of New Jersey, where he played volleyball and annoyed a lot of professors. Now as Zobuz's Editor, he enjoys writing about delicious BBQ, outrageous style trends and all things Buzz worthy.