Apple has always been a trendsetter in the ever-changing tech industry, with a focus on improving the customer experience. Airdrop, a simple app that allows iOS users to wirelessly share files with one another, is one of the features that has been praised and criticised. However, "Airdrop flashers" have become a persistent problem for the service. People that abuse this function do so in order to send explicit messages to adjacent users who haven't asked for them. Apple has revealed intriguing new features in iOS 17 that will make using Airdrop more secure and safe in an effort to address this issue head-on.
Table of Contents
Airdrop Flasher Explanation
Understanding Airdrop flashers is a prerequisite to learning about the new features in iOS 17. Airdrop flashers are those who use the app's Airdrop feature to send explicit photos or videos to nearby users without their permission. Many users have expressed their distress and discomfort with this behaviour, which has unfortunately tarnished the image of an otherwise beneficial service.
Effects on User Happiness
The proliferation of Airdrop flashers has degraded the quality of the service for everyone. Unwanted, frequently sexually graphic content is shown to unsuspecting individuals, making them feel violated and uneasy. Users' faith in Airdrop is eroded, and worries about their digital security are raised, as a result of its abuse in this way. Apple has acknowledged the seriousness of the problem and is making substantial changes to iOS 17 to fix it.
Improved Security for Airdrops in iOS 17
To prevent unsafe and unprotected sharing via Airdrop, Apple's upcoming iOS 17 update includes numerous important new features and enhancements. Let's examine the modifications in greater detail:
1. More Secure Privacy Options
Apple's dedication to user privacy has always been paramount, and iOS 17 continues that tradition. Users will have greater control over their Airdrop preferences with the latest version. If they set their preferences to only accept files from people in their contact list, strangers in the area won't be able to send them requests to share files via Airdrop. Users can now modify their Airdrop settings to suit their own needs and reduce the likelihood of being targeted by Airdrop flashers.
2. The Capability to File a Report or Place a Block
Apple has implemented a new reporting and filtering system in iOS 17 to deal with Airdrop flashers. A user can quickly report the sender of an unwanted or inappropriate Airdrop file, encouraging Apple to investigate the situation and take any necessary actions. In addition, users can now blacklist others who behave inappropriately, stopping them from receiving any more Airdrop requests. These safeguards give users a greater feeling of safety and control over the Airdrop system as a whole.
3. Smart Filtering of Online Content
iOS 17 makes use of sophisticated content screening technologies to proactively stop Airdrop flashers. In order to determine the appropriate context in which to show Airdropped data, this cutting-edge system employs machine learning techniques. The system will flag the file and prohibit it from being seen if it determines that it contains unsuitable or sexual content. Apple hopes to head off this issue at the pass by employing AI technology to keep its consumers safe from damage.
4. Trust in Dropped Packages
iOS 17 adds the Airdrop Trust Score to further tighten security. Each user's trustworthiness is calculated using their Airdrop history and interactions. Those who have earned more trust will be able to share information more easily, while those whose behaviour has been flagged as suspicious or detrimental will be subject to tighter controls. The Airdrop Trust Score prevents Airdrop flashers and makes the file-sharing system more secure for all users.
Conclusion
Apple's efforts to tackle Airdrop flashers head-on with iOS 17 are admirable. Together, the Airdrop Trust Score, improved privacy settings, reporting and blocking capabilities, intelligent content screening, and other measures should make Airdrop a more secure and reliable platform for users. Apple's dedication to user privacy, security, and happiness is highlighted by these proactive efforts.
FAQs
Airdrop flashers—what are they?
Flashers utilise the Airdrop capability to distribute sexual content to nearby users without their knowledge or permission.
When using Airdrop flashers, how does the user experience change?
Airdrop flashers have a bad effect on user experience because they expose unsuspecting users to unwanted and unsuitable content, which can make them feel violated and uneasy.
How does iOS 17 address the problem of Airdrop flashers?
To stop "Airdrop flashers," iOS 17 includes new tools including the Airdrop Trust Score and improved privacy controls like reporting and blocking features.
In iOS 17, can users disable Airdrop flashers?
An individual who repeatedly sends out unwanted Airdrop requests might be blocked by the user.
Airdrop Trust Score: How Does It Function?
The Airdrop Trust Score provides a more secure sharing environment by giving each user a trust rating based on their Airdrop activities and interactions.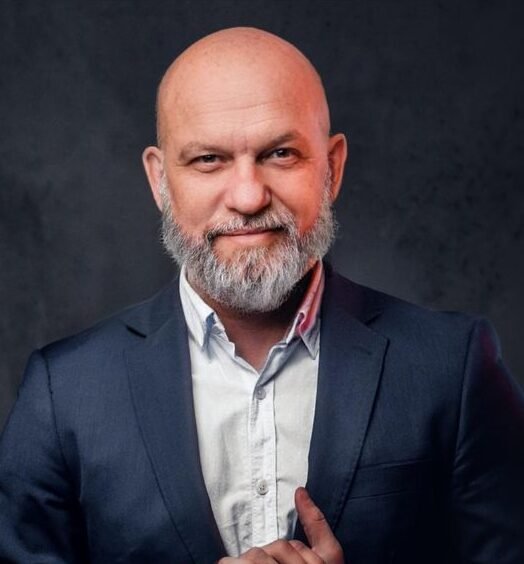 Rene Bennett is a graduate of New Jersey, where he played volleyball and annoyed a lot of professors. Now as Zobuz's Editor, he enjoys writing about delicious BBQ, outrageous style trends and all things Buzz worthy.