Have you heard that it is possible to create a site without having to buy a stock of products? This system is called dropshipping and I imagine that if you come across this article, you are wondering is dropshipping legal?
I am not going to tell you about my life for 3 years and make you wait so I will answer your question at the start of this article: YES, dropshipping is legal. However, in order for your dropshipping site and your activity to be legal, you need to take a few small administrative actions. I thus propose to you to specify how to make dropshipping while respecting the French and European legislation. Follow the guide, you will find out everything! By the way, if you want to know a little more about dropshipping, do not hesitate to consult my other articles on the subject:
IS DROPSHIPPING LEGAL?
To reassure you that dropshipping is legal, I need to explain to you what dropshipping is. I will explain the concept and how it works. By having given you these explanations, you will be able to see why dropshipping is legal in France as well as in the whole world. Once you understand why it is possible to drop shipping, I will explain how to comply with French law. Because, like all commercial activities, it is essential to carry out some administrative procedures.
WHAT IS DROPSHIPPING? HOW IT WORKS?
Dropshipping is a marketing system that aims to allow online shopping sites to sell products that they do not have in stock. Thus, when an order is placed, the site on which the order was placed informs its dropshipping supplier that an order has been placed. This then takes care of producing and sending the order directly to the customer.
UNDERSTAND THROUGH EXAMPLE
To make it easier to understand, I will present the concept to you with an example.
Julie is an Internet user who is looking for a watch for her darling's birthday. She arrives at the AAA site, which is managed by Paul. After finding the watch that interests her, she places an order on Paul's site. The watch she buys costs $ 100. She makes the payment on Paul's site who collects the money.
Once the order has been placed, Paul contacts his supplier Xavier. This supplier then takes care of producing the watch bought by Julie and takes care of sending it to her through the Post Office or another delivery system. Julie is happy because she received the watch that she will be able to offer to her darling.
For his part, Paul, the manager of the dropshipping site, collected $ 100 for the sale of a watch he never had in stock. In addition, he had negotiated with Xavier to buy him all his watches for 60 $. Thus, Paul earned 40 $ by selling the watch to Julie (100 $ – 60 $). For his part, Xavier recovered $ 60.
SO LEGAL OR NOT?
With the example above, you have surely understood what happened. Paul is in fact a reseller of Paul's products. The only difference you might see with a traditional reseller is that it's Xavier who takes care of getting the product to Julie's mailbox.
The dropshipping is an English term from the US and that can translate " delivery by proxy or by delegation." It is an old practice in the world of commerce. A trader, instead of keeping all of his merchandise in his store, will contract with a company to keep and store the merchandise in his warehouses. It is this company, which will ship directly to customers, on behalf of the merchant, the products purchased or ordered. The merchant will promote his products, either by catalog or by samples or exhibition models in his store. He will spare himself thanks to this method all the drawbacks linked to the management of spaces to store goods. In this model, the merchant is the sole partner of his customer and therefore alone responds to product defects or delivery incidents. Thus, the responsibilities are clearly defined.
HOW DROPSHIPPING WORKS IN E-COMMERCE
This practice, which is ultimately reminiscent of just-in-time inventory management, has obviously won over the big distance selling brands on the Internet. Insofar as logistics is not the main core of their activity, the large internet sales sites (Amazon, Priceminister.com, etc.) find it advantageous to delegate this logistics aspect to specialized companies. However, this is in no way a subcontracting in the legal sense of the term.
Very recently, a practice has developed around this model in electronic commerce. It is a hybrid form of e-commerce that has not yet received legislative attention. It consists for an individual having a portal (virtual showcase) to negotiate with a commercial company the listing of its products on its portal and then to benefit from a margin negotiated in advance in the event of a sale.
The interest for the intermediary (the Internet user who promotes the product on his site) is that he does not have to take care of the delivery of the products ordered by the customer. The trading company (the one that actually markets the product) is responsible for the logistics chain and therefore for shipping the product to the customer. In the end, this company (which can be a large brand) continues to bear the same structural costs (logistics, delivery, and accounting). Very logically, the margin on the sale that it will accept to benefit the Internet user will be relatively low.
WHAT ARE THE RISKS?
In theory, the individual who has an internet portal must himself have the status of trader or at least that of self-employed. It should be borne in mind that in the event of a dispute, a court may very well qualify the dropshipping activity of an individual as commercial. Indeed, as soon as he performs acts of commerce in the usual way, that is to say repeatedly, a person will be presumed to have the status of trader. This may result in the application of trade rules with regard to it. We must in particular think here of collective reorganization procedures, because for commercial or independent professions, the more favorable procedure of over-indebtedness of individuals is excluded.
There are also drawbacks for the buyer. On the one hand, he will be unaware of the transaction concluded between the supplier and the intermediary (this is a "secret" transaction). This is already a huge drawback for him insofar as the price he will pay will necessarily be higher than the official price charged by the supplier.
In the event of a delay in delivery or return of product, the only buyer's partner is the seller. However, it would be illusory to believe that the seller will have sufficient skills and material resources to manage the incidents of the contract. It is even legitimate to fear that the economic interests of the consumer will not be guaranteed in the context of this operation. This is why we often hear about a dropshipping fraud, especially since the arrival of this economic model on social networks and in particular with the appearance of ephemeral content on those. This ephemeral content, often used to promote products sold in dropshipping, disappears within a few hours and leaves no trace.
Now, is it legal to be a reseller? Sure! All the stores where you go shopping are resellers. For example, the Leclerc where you do your shopping on Saturdays is a reseller! He buys all his products from major brands such as Nestlé, Ferrero or even Samsung and resells them to you.
Please note, to be legal, your activity must be declared!
Please note, it is important to specify that for your dropshipping activity to be legal, it is essential that you declare this activity by creating a business structure. They vary depending on your legal status. For a natural person, they include the last name, first name, e-mail address and non-surcharged telephone number.
If you practice as a legal person, in addition to the elements mentioned above, you must specify your legal structure, your company name, the address of your registered office and the unique identification number of your company. Indeed, French law requires all people who wish to develop a commercial activity to declare their activity and therefore to be taxed on the profits they could make. Thus, whether you are doing dropshipping with China (for example with Aliexpress) or with Europe from the moment you declare your activity and that you respect the legislation on e- commerce, you will thus be legal and be able to launch your activity in complete safety.
What legal status to choose for dropshipping?
If you want to embark on this entrepreneurial activity, I strongly advise you to read it in full in order to choose the right legal status for your project. To sum up, you have 3 main statuses, all of which have several advantages and disadvantages:
Self-employed status
The Simplified Joint Stock Company, known as SAS or SASU if you are the one and only shareholder
EURL, a single-person company with simplified liability
In our opinion, it is important to choose your legal status according to the size of your project. Therefore, I advise you to take the time to take stock of your motivations, to read my dedicated article and to make your decision. It is only when you have opened your business that your dropshipping business will be legal!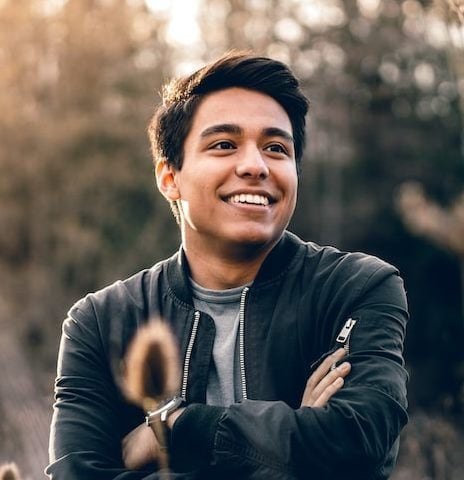 Wayne Probert is a senior reporter at Zobuz, covering state and national politics, and he is a grantee with the Pulitzer Center on Crisis Reporting. Before joining Zobuz, he worked as a freelance journalist in Kentucky, having been published by dozens of outlets including NPR, the Center for Media.