Are you thinking about making the move to a new city?
If you are looking for a new start, look no further than the Steel City – Pittsburgh, Pennsylvania.
Pittsburgh is often heralded as the "Hidden Jewel" of the United States. A second cousin to New York City and Chicago for some people.
With a bustling urban center and a rich history and culture, you will fall in love with this place when you visit. Stay a while, and you may find yourself never wanting to leave.
Read on as we talk about what it's like living in Pittsburgh.
Table of Contents
Pittsburgh's Charm
Pittsburgh is a city that mixes history with a modern twist. It's located in Pennsylvania and has evolved from a steel-making giant into a lively center for culture and innovation.
The city's neighborhoods have their very own unique vibes. From trendy Lawrenceville to family-friendly Squirrel Hill, you'll surely find something interesting.
Whether you're into sports, arts, or just good food, Pittsburgh has something for you. If you don't want to take our word for it, you can always take a tour there yourself.
Job Prospects
Pittsburgh's economy has shifted from steel to technology, healthcare, and education. Big companies like Google, UPMC, and Carnegie Mellon University offer various job opportunities. This diversification has made the job market more stable, even in tough times.
Living in Pittsburgh, Pennsylvania, is affordable compared to other major cities. With a growing job market and lower living expenses, Pittsburgh can be a great place to build your career.
Four Seasons of Fun
The city of Pittsburgh experiences all four seasons. This means that you can enjoy different activities all year long.
Summers are for outdoor adventures like kayaking and festivals. Fall brings beautiful foliage and apple picking. Winters offer ice skating and cozy fireside moments.
Spring in Pittsburgh is a fresh start with blooming flowers and green parks. If you like variety in your weather and activities, Pittsburgh won't disappoint.
Education and Family Life
For families, Pittsburgh offers great educational options and a family-friendly atmosphere. There are many excellent public and private schools.
Pittsburgh's museums provide fun and educational experiences for kids. You can check out the Carnegie Museum of Natural History or the Children's Museum.
The city's commitment to green spaces and safe neighborhoods makes it a wonderful place to raise a family. Pittsburgh's strong sense of community means family-oriented events are happening year-round.
Sports Galore
If you're a sports fan, Pittsburgh is a paradise. It's home to the Steelers, Penguins, and Pirates, and the city lives and breathes sports. Attending a game at Heinz Field, PPG Paints Arena, or PNC Park is a memorable experience.
But it's not just about pro sports. Pittsburgh has active amateur leagues for football and baseball enthusiasts. If you love sports or just enjoy the excitement of game days, Pittsburgh has passionate fans you'll fit right in with.
All About Living in Pittsburgh
Living in Pittsburgh is an amazing experience. Pittsburgh serves as a cultural center and a wonderful place to live and work. It offers an urban atmosphere, exciting cuisine, friendly people, and an affordable cost of living.
With all these, Pittsburgh offers an amazing lifestyle to its residents. If you're looking for a great city to call home, consider Pittsburgh today!
Did you find this post helpful? If so, head back to our website for more informative content.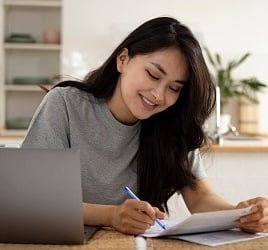 Amanda Byers is a graduate of Columbia, where she played volleyball and annoyed a lot of professors. Now as Zobuz's entertainment and Lifestyle Editor, she enjoys writing about delicious BBQ, outrageous style trends and all things Buzz worthy.