Vending machines cost money, but do they also bring in enough profit to make them a worthwhile investment? It's a question many entrepreneurs and small business owners grapple with. In this blog post, we'll take a closer look at the world of vending machines to help you decide whether owning one is truly worth it.
The Allure of Vending Machines
Vending machines have been a part of our lives for decades. They offer quick access to snacks, drinks, and even everyday essentials like toiletries and electronics. They're convenient for both customers and business owners. For customers, they provide a hassle-free way to grab a snack or a cold drink on the go. For entrepreneurs, vending machines offer a potential source of passive income.
The Costs of Owning a Vending Machine
Before diving into the potential benefits, let's address the initial costs involved in owning a vending machine. Vending machines cost money upfront. You'll need to purchase or lease the machines themselves, and the price can vary significantly depending on the type of vending machine you choose. Traditional snack and soda machines are relatively affordable, while more specialized machines like those for fresh food or hot beverages can be quite expensive.
In addition to the machine itself, you'll need to consider ongoing expenses like restocking, maintenance, and insurance. Keeping your vending machine stocked with popular products is essential to attracting customers, and this can be a recurring cost. Maintenance is crucial to keep the machine in working order, and insurance is necessary to protect your investment.
The Potential Benefits of Vending Machines
Now that we've touched on the costs, let's explore the potential benefits of owning a vending machine:
Passive Income: Vending machines have the potential to generate passive income. Once installed and stocked, they can operate 24/7, providing a continuous stream of revenue.
Low Labor Costs: Unlike traditional retail businesses, vending machines require minimal labor. You won't need to hire staff to operate the machine, reducing your overhead expenses.
Diverse Locations: Vending machines can be placed in various locations, from office buildings and schools to gyms and hotels. This flexibility allows you to target different customer demographics and maximize your earning potential.
Consumer Convenience: Vending machines offer convenience to customers, allowing them to purchase snacks and drinks quickly and easily. This can lead to repeat business and customer loyalty.
Challenges and Considerations
While vending machines have their benefits, there are also challenges and considerations to keep in mind:
Competition: Depending on your location, you may face competition from other vending machine operators. It's essential to choose your vending machine's location wisely and offer unique products or services to stand out.
Maintenance and Repairs: Vending machines can break down, and regular maintenance is necessary to keep them in good working condition. Repair costs can eat into your profits if not managed properly.
Product Selection: Choosing the right products to stock in your vending machine is crucial. You'll need to keep up with consumer preferences and trends to ensure your offerings remain attractive.
Regulations: There may be regulations and permits required to operate vending machines in certain areas. Be sure to research and comply with local laws.
The Bottom Line: Is It Worth It?
So, is owning a vending machine really worth it? The answer largely depends on your specific circumstances, goals, and dedication. Vending machines can be a profitable venture if managed well, but they do come with costs and challenges. If you're willing to put in the effort to select prime locations, regularly restock your machines with popular products, and perform necessary maintenance, vending machines can provide a steady source of passive income. However, it's essential to approach this business with realistic expectations and a clear understanding of the costs involved.
Vending machines can be a worthwhile investment if you're prepared to manage the initial costs and stay committed to providing convenience and value to your customers. As with any business endeavor, thorough research and a solid business plan are key to making an informed decision about whether owning a vending machine is right for you.
For more insights on the business world, be sure to check out business2consumer.net. They offer valuable resources and articles that can help you navigate the complexities of entrepreneurship and make informed business decisions.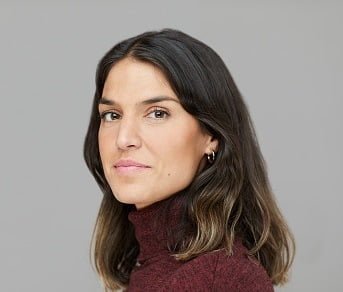 Lisa Eclesworth is a notable and influential lifestyle writer. She is a mom of two and a successful homemaker. She loves to cook and create beautiful projects with her family. She writes informative and fun articles that her readers love and enjoy.