Search Engine Optimisation (SEO) has become a crucial aspect of digital marketing in today's competitive market. With more and more businesses going online, it's essential to have a strong online presence to stand out from the rest. Enter local SEO services.
What are Local SEO Services?
Local SEO services refer to the process of optimising a business' online presence to attract more local customers. It involves the use of various strategies and techniques to rank higher on search engines like Google, Bing and Yahoo, among others for location-based searches. To develop effective strategies, it's best to hire a reliable local SEO services provider.
Why are Local SEO Services Important?
A great number of Google searches are looking for local information. This shows that a significant number of people are searching for businesses and services within their locality. With the help of local SEO services, your business can appear on top of these search results, increasing your visibility to potential customers.
Different Types of Local SEO Services
There are various types of local SEO services that a business can utilise to improve its online presence. These include:
Google My Business optimisation
Optimise your Google My Business profile to provide accurate and relevant information to potential customers. It also helps in appearing on Google Maps, making it easier for people to find and locate your business.
Local keyword research
Using location-specific keywords in your website content can help improve visibility when someone searches for a particular product or service within your locality.
Local content creation
Creating useful and engaging content with a local focus can help attract more potential customers. This includes creating blog posts, videos and social media content that resonates with your target audience.
Online reviews management
Positive reviews from satisfied customers can significantly impact your online reputation and rankings. Local SEO services can help in managing and responding to online reviews on various platforms such as Google, Yelp and Facebook.
Benefits of Local SEO Services
Increased online visibility – By appearing on top of search engine results for location-based searches, your business can attract more potential customers in your area.
Targeted traffic – With the use of location-specific keywords, you can attract visitors who are looking for services within your locality. This means higher chances of converting them into paying customers.
Higher conversions – With a strong online presence and positive reviews, potential customers are more likely to trust your business and choose your products or services over others.
Cost-effective – Compared to traditional forms of advertising, local SEO services are relatively affordable and have a higher return on investment (ROI).
Tips for Choosing the Right Local SEO Services Provider
When it comes to selecting a local SEO services provider, it's essential to do thorough research and choose a reputable company with experience in your specific field. Here are some tips to help you make the right choice:
Look for reviews and references – Check for reviews and references from previous clients to get an idea of their quality of service.
Ask about their strategies – It's crucial to understand the techniques used by the provider and make sure they align with your business goals.
Communication is key – Choose a company that has clear communication channels and keeps you updated on the progress of your SEO campaigns.
Conclusion
Without a doubt, having a strong online presence is crucial for businesses of all sizes. Local SEO services can help improve your local visibility, attract more potential customers and ultimately boost your business' success. 
Choose a reputable and experienced local SEO services provider to help you achieve your online marketing goals. With the right strategies and techniques, your business can thrive in the highly competitive digital landscape.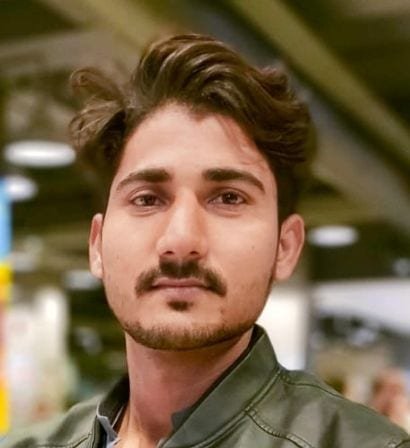 Arman Ali, respects both business and technology. He enjoys writing about new business and technical developments. He has previously written content for numerous SaaS and IT organizations. He also enjoys reading about emerging technical trends and advances.