Introduction
In the fast-paced and fiercely competitive world of sales, organizations are constantly seeking ways to maximize their sales potential and achieve sustainable growth. Sales enablement platforms have emerged as a game-changing solution, revolutionizing how sales teams operate and empowering them to reach new heights of success.
These platforms provide a comprehensive suite of tools and resources to streamline sales processes, enhance productivity, and drive revenue growth. This article will explore the transformative power of sales enablement platforms and shed light on their key features and benefits. From personalized content delivery to data-driven insights and continuous training, we will delve into how these platforms unlock the full potential of sales teams and position businesses for exceptional sales performance.
The Evolution of Sales Enablement Platforms
To understand the significance of sales enablement platforms, we must first recognize the changing landscape of sales. In the digital era, buyers are more informed and demanding. Traditional sales approach no longer suffice, necessitating a shift towards data-driven strategies and personalized customer experiences. Sales enablement platforms have emerged as a response to these evolving dynamics, providing a comprehensive solution to equip sales teams with the right tools and resources.
Key Features of Sales Enablement Platforms
Sales enablement platforms offer various features and functionalities that empower sales teams to excel. Some of the key features include:
Centralized Content Management and Access
Sales enablement platforms are a centralized hub for all sales-related content, ensuring easy access to critical resources such as presentations, case studies, and product information. By centralizing content, these platforms enable sales representatives to quickly find and leverage the most relevant assets, saving valuable time and effort.
Personalization and Customization Capabilities
Tailoring content to the specific needs of individual prospects is a powerful way to enhance engagement and drive sales. Sales enablement platforms enable sales teams to create personalized content that resonates with their target audience, improving the chances of conversion. Customization capabilities allow sales representatives to adapt presentations, proposals, and other materials to align with the unique requirements of each prospect.
Advanced Analytics and Data-Driven Insights
Sales enablement platforms offer robust analytics tools that provide valuable insights into sales performance and effectiveness. By tracking content engagement metrics, sales teams can identify which materials resonate most with prospects, enabling them to refine their approach. These platforms also capture customer preferences and behaviour data, empowering sales representatives to make informed decisions and adapt their strategies accordingly.
Driving Sales Productivity and Effectiveness
Sales enablement platforms play a crucial role in enhancing sales productivity and effectiveness. They streamline sales processes by automating repetitive tasks, enabling sales representatives to focus on building relationships and closing deals.
By providing a centralized repository of up-to-date content and collateral, these platforms ensure that sales teams can access the most relevant and compelling resources at their fingertips. With streamlined workflows and easy collaboration, sales enablement platforms foster efficient communication and knowledge sharing among team members, leading to improved sales outcomes.
Personalization and Customer Engagement:
One of the critical strengths of sales enablement platforms lies in their ability to facilitate personalized customer experiences. By leveraging data insights and analytics, sales teams can better understand their prospects' preferences, pain points, and motivations.
With this knowledge, sales representatives can tailor their messaging and solutions to address specific customer needs, fostering more robust engagement and trust. Personalized content delivery, interactive presentations, and targeted recommendations create a more compelling buying experience, increasing the likelihood of successful conversions.
Continuous Training and Development:
Sales enablement platforms go beyond content management and engagement and serve as valuable tools for continuous training and development. These platforms offer comprehensive training resources, including onboarding materials, product knowledge modules, and skill-building courses.
Sales teams can access these resources anytime, ensuring they stay updated on industry trends, product updates, and sales techniques. By investing in continuous training, organizations empower their sales representatives to improve their skills continually, adapt to changing market dynamics, and deliver exceptional sales performance.
Measuring Success and Driving Future Growth:
Sales enablement platforms provide valuable data and analytics that enable organizations to measure the success of their sales efforts and make informed decisions for future growth. By analyzing key performance indicators (KPIs) such as content engagement rates, conversion rates, and revenue generated, sales leaders can identify areas of strength and areas that require improvement. These insights guide strategic decision-making, enabling organizations to optimize their sales strategies, allocate resources effectively, and drive sustained growth.
Conclusion
In an era where sales success increasingly depends on personalized customer experiences, data-driven strategies, and streamlined processes, sales enablement platforms have emerged as a vital tool for maximizing sales potential. By offering centralized content management, personalization capabilities, advanced analytics, and continuous training resources, these platforms empower sales teams to excel in their roles.
As businesses strive to achieve remarkable sales performance and maintain a competitive edge, embracing the power of sales enablement platforms becomes imperative. With their transformative capabilities, these platforms position organizations for sustained growth, customer satisfaction, and long-term success in the dynamic world of sales.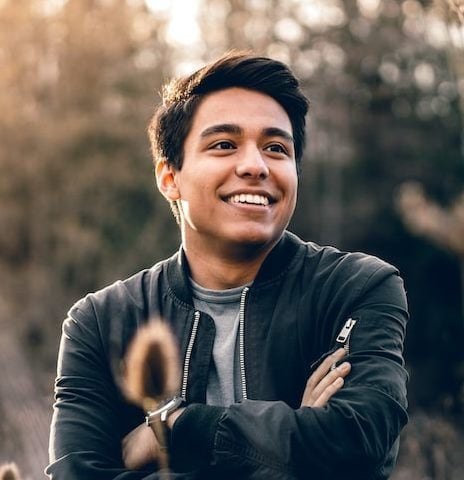 Wayne Probert is a senior reporter at Zobuz, covering state and national politics, and he is a grantee with the Pulitzer Center on Crisis Reporting. Before joining Zobuz, he worked as a freelance journalist in Kentucky, having been published by dozens of outlets including NPR, the Center for Media.