Maintaining contact is essential in the modern society. However, there are many places in the world where established methods of communication are unavailable. Motorola has devised a revolutionary method that can transform any phone into a satellite phone, bridging this gap. This article will discuss the revolutionary new features and benefits of Motorola's communication technology.
Table of Contents
The Strength of Satellite Connections
Motorola's Technological Process Exposed
Motorola has innovated a state-of-the-art communication system that relies on satellite networks to reach outlying regions. When conventional networks are down, Motorola's customers can still communicate via satellite thanks to the phone's built-in, miniature satellite antenna. With this innovative system, you can forget about using your own personal satellite phone.
Satellite communication from Motorola has many advantages.
Motorola's satellite technology provides worldwide coverage, allowing users to remain in touch no matter where they travel. In the past, dependable communication was impossible while venturing into uncharted territory, sailing in the middle of the ocean, or visiting rural areas.
Having access to satellite communication during catastrophes or natural disasters, when terrestrial networks may be damaged, can save lives. Because of Motorola's innovations, people can safely make emergency calls or stay in touch with loved ones at all times.
Motorola's satellite technology provides a stable and constant connection. Dropped calls and poor reception in spots with spotty or no network service are a thing of the past.
Motorola's solution is flexible because it allows consumers to communicate through satellite using their existing cellphones. Users can benefit from satellite connectivity while continuing to use their preferred gadgets.
What You Need to Do to Acquire Motorola's Satellite Communication Equipment
The public can now access Motorola's satellite communication technology. Here's how to get your hands on this game-changing function:
If you want to make sure your smartphone is compatible with the satellite communication technology, you may do so by visiting Motorola's official website.
You may buy the satellite antenna add-on for your smartphone through Motorola's official web store or from an authorised merchant.
Once you have the item in hand, all you have to do to get it set up on your phone is follow the included instructions. Motorola guarantees an easy setup procedure for instant compatibility.
After installation, activate satellite communication by accessing the appropriate app or mobile device settings.
Motorola provides subscribers with a variety of subscription options to meet their specific requirements. Select a subscription plan that meets your needs and get connected through satellite.
Conclusion
The revolutionary satellite communication technology developed by Motorola takes contact to unprecedented heights. Smartphones with built-in satellite capabilities allow users to maintain contact from anywhere in the world. Motorola's answer provides a completely new standard in communication, whether you're using it for leisure, safety, or peace of mind. Motorola's communication technology, which is superior to Apple's iPhone 14, allows for the elimination of geographical and linguistic boundaries.
FAQs
Do I need a Motorola phone to use the satellite communication technology?
It's true that most smartphone models will work with Motorola's satellite communication system. To see if your Motorola device is compatible, visit the Motorola website.
Do I need a satellite phone in addition to my regular phone?
A separate satellite phone is not required because of Motorola's satellite communication capability. It adds the required hardware to your already existing smartphone.
Is it difficult to put in place?
The opposite is true; the set up procedure was made to be as simple as possible. If you follow the included directions, you'll have no trouble connecting the satellite antenna to your mobile device.
Does employing Motorola's satellite communication technology incur any additional fees?
Motorola's satellite communication services are available via subscription. Pick a subscription that works for you and start staying connected without interruptions.
When do I lose access to the ability to use modern networks, if ever?
When conventional networks are accessible, your smartphone will operate normally. In places with spotty or no cellular service, Motorola's satellite technology can be used as a fallback.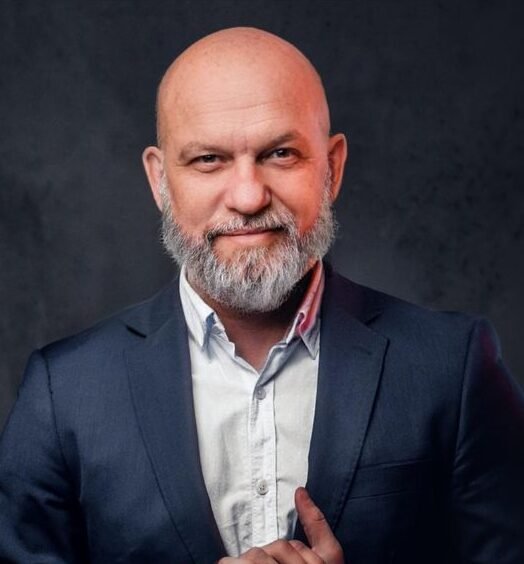 Rene Bennett is a graduate of New Jersey, where he played volleyball and annoyed a lot of professors. Now as Zobuz's Editor, he enjoys writing about delicious BBQ, outrageous style trends and all things Buzz worthy.