British billionaire Mike Ashley has been the owner of Newcastle United Football Club since 2007. For almost all of that time, he's been despised by the club's fans, who see him as a London-based outsider who bought the club only to make money from it. His reputation among supporters took a nosedive after the controversial dismissal of club legend Kevin Keegan as the team's manager in September 2008 and never recovered. Since then, Ashley has apparently been trying to sell the club to anyone willing to meet his asking price. There have been long periods of inactivity with the sale attempts during that time, but last year a buyer appeared to have been lined up.
The problem for the English Premier League and English Football Association was that the interested party appeared to have ties with the government of Saudi Arabia.
Newcastle's prospective buyers are a Saudi-based consortium called PIF, and they're more than happy to meet Ashley's asking price of £300m. Agreeing on a price and getting approval for it are two very different things in the world of English football, though, and the deal stalled last year because the Premier League refused to ratify it. Their concerns were twofold. Their first issue was a lingering suspicion that the PIF was a front for the Saudi government, and the takeover would effectively mean that a foreign power ran an English Premier League club. That would break the rules about political ownership and make the owner unlikely to pass the FA "fit and proper person" test because of concerns about Saudi human rights abuses. Their second concern was that beIn Sport, one of the Premier League's key broadcast partners outside the UK, was banned in Saudi in favor of a broadcaster called beoutQ, which stands accused of piracy. The best no deposit bonus 2022 deals in Canada are attractive, they have strict wagering conditions.
Newcastle supporters, who are keen to see Ashley removed from the club no matter who the buyers are, accused the Premier League of hypocrisy on the issue. They say that they shouldn't take a moral or ethical stance on ownership because so many sponsors involved in the Premier League come from the world of online slots and gambling – industries that often come with ethical concerns of their own. Rightly or wrongly, the enormous sums of money that casino and online slots companies invest in English football have come under scrutiny in England in recent years, and their relationship with the sport might change. That doesn't worry Newcastle fans. Their point is that if online slots sponsorship is allowed and foreign investors can buy Manchester City, barriers shouldn't be put in the way of foreign investors wanting to buy Newcastle United.
The concerns about "fit and proper people" and human rights abuses still exist. The ultimate stumbling block last year was that the consortium's lawyers could not demonstrate to the Premier League's satisfaction that there wasn't a connection between PIF and the government. The Premier League suspects a link between the investors and Saudi Arabia's sovereign wealth fund, and nothing it's seen in the past from the group has made that suspicion go away. The chairman of PIF is Saudi Crown Prince Mohammed bin Salman, which does little to dispel those concerns. That hurdle is yet to be overcome. However, the other hurdle has disappeared. The Saudi government has ended its ban on beIN Sports, and beoutQ is no longer allowed to show Premier League matches in Saudi Arabia. Both Newcastle and PIF are understood to have taken that as a green light to get the deal done, and the sides are now back in communication.
There's a growing sense of positivity that the deal can be done, with some insiders going so far as to say that it will get over the line within the next few days. It's hard to see how that's possible given the concerns about the government and the fit and proper person's test, but stranger things have happened in football. It's possible that talks have been going on behind the scenes between PIF's lawyers and the Premier League in the interim and that the path has now been cleared. While it's unlikely that the deal will be done in the next seven days – perhaps even by the time you come to read this article – it's not impossible. Compared to the way things looked just a week ago, the turnaround is remarkable.
If the deal does go through, it's likely to be bad news for incumbent Newcastle United manager Steve Bruce. The new owners are likely to want a big-name manager to take over the reins at the club, and Bruce doesn't fit that description. He's also almost as unpopular with Newcastle fans as Mike Ashley is. A recent survey found that a staggering 94% per cent of Newcastle fans think the former Manchester United captain is doing a bad job at St. James Park and ought to resign immediately. Sources close to Bruce say that he's increasingly tempted to do so. His tenure at the Magpies is likely to be close to an end regardless of whether the takeover goes through or not. The main bone of contention is thought to be that Bruce is due to receive £3m if he's fired, whereas he gets nothing if he resigns. Ashley, who has kept investment in the club to a minimum in recent years, is said to be unwilling to pay the £3m severance fee. That won't be an issue to the Saudis, to whom £3m is nothing. From a selfish point of view, Bruce might be best served to cling on and get his payout when the deal goes through.
The successful completion of this takeover could have as drastic an effect on Newcastle United as Sheikh Mansour's takeover had on Manchester City. City was a struggling Premier League club when Mansour bought them in 2008, but they are now one of the biggest clubs in the world with an all-star team and a seemingly unlimited transfer budget. Newcastle sell out St. James Park every week and have an excellent platform for growth. Success in football can never be guaranteed, but if the Magpies were backed with big money, they could be a big force in English football ten years from now. The question of what that means in terms of ethics and practicality is one for the authorities.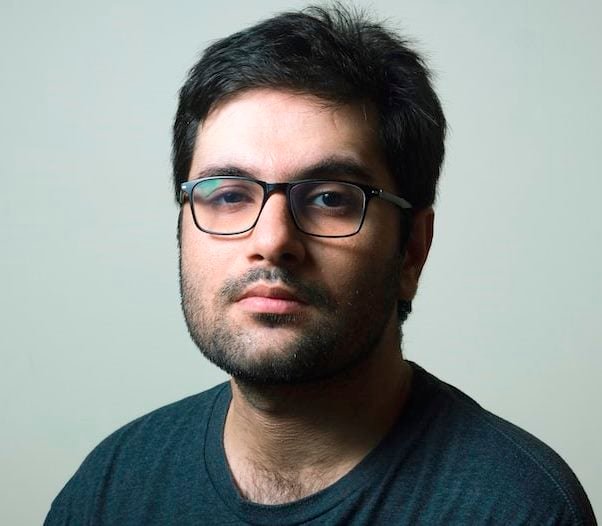 Barry Lachey is a Professional Editor at Zobuz. Previously He has also worked for Moxly Sports and Network Resources "Joe Joe." he is a graduate of the Kings College at the University of Thames Valley London. You can reach Barry via email or by phone.