Good news for PC players who are also fans of the popular game Cyberpunk 2077 and have been dealing with irritating performance issues. NVIDIA, a market leader in graphics processing units, has lately stated that they will be fixing an issue that has been frustrating gamers. We'll investigate this problem in depth, talk about what NVIDIA is doing to remedy it, and analyse how it can affect your gaming experience.
Table of Contents
How to Solve the Cyberpunk 2077 Computer Problem
CD Projekt Red's Cyberpunk 2077 is a dystopian future open world action game. Unfortunately, not long after its debut, a large number of PC gamers complained about performance issues that made the game unplayable for them. One major problem is with the game's visuals and its compatibility with NVIDIA graphics cards.
A Frustrating Time With The Graphics Bug
A frustrating graphical problem has been reported by players using NVIDIA graphics cards. This bug severely undermined Cyberpunk 2077's immersive experience by causing frequent visual artefacts, texture flickering, and even occasional crashes. Many players were frustrated by this issue and sought answers.
NVIDIA Responds, and the Results Could Change Everything
NVIDIA has acknowledged the issue with Cyberpunk 2077 on PC and has taken swift measures to fix it. They have updated their driver software in order to make the game run better on their graphics hardware. This patch is meant to fix the visual issue so that players of Cyberpunk 2077 can have a more satisfying and pleasurable gameplay experience.
The Effects of NVIDIA's Latest Patch
The latest NVIDIA drivers may be the key to fixing the PC version of Cyberpunk 2077. NVIDIA plans to fix the graphics issue and bring back the game's original level of immersion by improving the game's performance. If you're utilising an NVIDIA graphics card, this update could make the game much more enjoyable, letting you lose yourself in Cyberpunk 2077's futuristic environment.
NVIDIA Graphics Card Upgrade Guide
Here are the basic procedures to take advantage of the NVIDIA driver update and fix the Cyberpunk 2077 PC problem:
Go to the "Drivers" section of NVIDIA's official website (www.nvidia.com).
You need to track down the correct driver that works with your operating system and model of graphics card.
Save the most recent driver version to your hard disc.
To upgrade your graphics card driver, simply execute the downloaded setup file and follow the on-screen instructions.
To make sure the updates take effect after the installation is finished, you should restart your computer.
Conclusion
NVIDIA has stated that they would release a driver update to fix the Cyberpunk 2077 PC bug, so gamers can look forward to a more stable and visually impressive experience. NVIDIA's goal in fixing the graphics issue is to improve graphics card compatibility and functionality. Updating the driver for your NVIDIA graphics card may be the answer to the problems you've been having with Cyberpunk 2077 on your own computer.
FAQs
Is it possible to use the NVIDIA driver update with other games?
You can play other games with the latest NVIDIA drivers, not just Cyberpunk 2077. When used with an NVIDIA graphics card, it has the ability to boost performance and ensure compatibility with other games.
Will all of Cyberpunk 2077's performance concerns be fixed with this update?
The updated NVIDIA drivers should fix the Cyberpunk 2077-related graphics problem, but it doesn't mean it'll fix all performance difficulties. Nonetheless, it's a major advance in the direction of bettering the game as a whole.
What should I do if I have problems updating my drivers?
Get in touch with NVIDIA's customer care or check out their troubleshooting page if you run into any problems while updating your drivers.
Do all NVIDIA video cards work with the latest driver release?
The driver update was made to work with a wide variety of NVIDIA GPUs, so that's good news. You must download and install the correct driver for your graphics card model, though.
When should I make sure to check for driver updates?
You should use the NVIDIA GeForce Experience software, which can check for driver updates automatically, or visit the NVIDIA website frequently.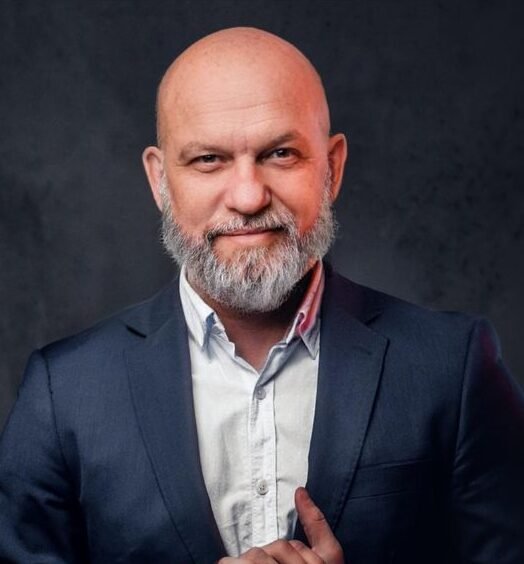 Rene Bennett is a graduate of New Jersey, where he played volleyball and annoyed a lot of professors. Now as Zobuz's Editor, he enjoys writing about delicious BBQ, outrageous style trends and all things Buzz worthy.