Apple has always been ahead of the curve in the rapidly developing field of technology, inspiring a legion of fans with its cutting-edge gadgets. Thanks to its reliable performance and attractive design, the MacBook Pro has won the hearts of both professionals and amateurs. Expectations have skyrocketed as rumours of a MacBook Pro with an OLED display have spread. The possibilities of an OLED MacBook Pro and the patience needed by Apple enthusiasts will be discussed in this article.
Table of Contents
A Technological Wonder: OLED
Organic Light-Emitting Diode, or OLED for short, is a type of display technology that has many advantages over liquid crystal display panels. Because each pixel in an OLED display generates its own light, the display's colours are more vivid, its blacks are deeper, and its contrast ratio is higher. Displays made possible by this technology can be slimmer and lighter, making them great for portable electronics like laptops. Fans of Apple are waiting impatiently for OLED panels to make their way into the MacBook Pro lineup after seeing how well they work in smartphones and televisions.
OLED's Potential in the MacBook Pro
Including OLED in the MacBook Pro is a logical step for Apple, which has always prioritised giving its customers the finest possible viewing experience. Users of the MacBook Pro may anticipate improved picture quality, crisper typography, and more true-to-life hues thanks to the display's OLED technology. The OLED technology would provide a whole new level of visual sophistication to all kinds of media consumption and creation, from picture editing to film watching to graphic design. The prospect of an OLED display on the next generation of MacBook Pro has piqued the interest of many people in the arts and media.
Problems Associated with Using OLED Technology
Even while it would be amazing to have an OLED MacBook Pro, Apple still has a number of obstacles to overcome. The quantity of OLED panels that can be manufactured is a significant problem. OLED screens are in high demand in the smartphone market, which is dominated by Samsung and LG. Making enough MacBook Pro displays would need massive investments and close coordination with display makers to meet demand.
The problem with OLED displays' power efficiency is another obstacle. OLED screens can be power-hungry, especially when displaying bright and brilliant content, and Apple has always placed a premium on battery life in its gadgets. Apple's engineers face a tricky balancing act between the device's requirement for long battery life and its desire for great aesthetics.
Apple users have a lot of patience.
Fans of Apple are used to having to wait patiently for the release of the company's next ground-breaking gadget. The company has a long history of producing high-quality products because of the care with which they are developed. Apple has always introduced cutting-edge products, such as the iPhone, iPad, and MacBook Pro. Fans' patience may be tested as they await the release of an OLED MacBook Pro, but they know the wait will be well worth it.
Conclusion
Apple devotees and those in the arts and media would benefit greatly from a MacBook Pro with an OLED screen. The OLED technology provides a more satisfying visual experience, which can have a positive impact on both work and play. Although issues with production capacity and power efficiency remain, Apple's dedication to quality and innovation suggests an amazing OLED MacBook Pro may soon be in our hands. Those anticipating this technological feat should, therefore, be patient.
FAQs
When will Apple finally introduce the OLED MacBook Pro?
Apple has not confirmed a release window, although rumours have suggested an announcement might come as soon as next year.
Does the MacBook Pro's battery life decrease because of the OLED screen?
Even though OLED screens can be power hogs, I have no doubt that Apple's experts are hard at work optimising battery life without sacrificing screen quality.
What benefits does OLED provide over standard LCD screens?
When compared to conventional LCD screens, OLED displays are superior in terms of colour accuracy, black level performance, contrast, and portability.
Why would designers want an OLED MacBook Pro?
Photo editors and graphic designers will notice improved image quality, crisper typography, and more true-to-life colour reproduction.
Burn-in problems on OLED screens?
If an OLED screen displays a static image for too long, it may experience burn-in. However, developments in display technology have allowed for the implementation of remedies to address this problem.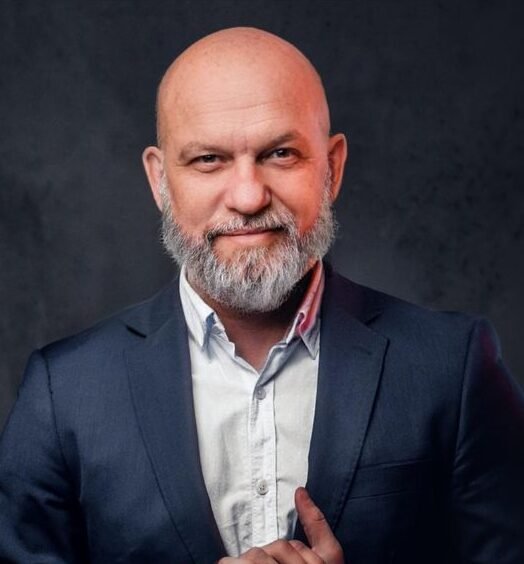 Rene Bennett is a graduate of New Jersey, where he played volleyball and annoyed a lot of professors. Now as Zobuz's Editor, he enjoys writing about delicious BBQ, outrageous style trends and all things Buzz worthy.