The Top Platforms for Home-Based Education
Online courses are gaining popularity in today's digital world. Its simplicity and adaptability have made it the go-to option for many people who want to learn something new or improve an existing skill. These days, it's easier than ever to get a quality education without leaving the house, thanks to the proliferation of online course platforms. To help you extend your horizons and realise your educational objectives, this article will examine some of the greatest online class sites now available.
Table of Contents
Coursera: A Virtual University for the World
Coursera is a popular MOOC platform that offers classes from top colleges and institutions all over the world. Coursera has both free and paid choices, with more than 5,000 courses total, so there is something for everyone. Coursera features classes in every field imaginable, from computer science to commerce to the arts. Their courses are taught by professionals in the area, so students can rest assured that they are learning from the best.
Udemy: Any Subject, Any Time
Udemy is another well-liked online education resource with a sizable course catalogue and global faculty. Udemy is unique in that it focuses on helping users improve their employability and practical abilities. Udemy's course catalogue covers a wide range of disciplines and interests, from programming and web design to business and self-improvement. The platform also encourages teachers to develop and distribute their own courses, which guarantees a rich curriculum.
Khan Academy: Universal Access to Free Courses
Khan Academy's mission is to make a world-class education available to anybody, for free. Their goal is to remove any monetary barriers that would prevent someone from pursuing higher education. Khan Academy's extensive selection of courses and learning materials spans many disciplines, from the hard sciences to the humanities and beyond. Khan Academy is a great resource for students of all ages because to its intuitive design and wealth of available materials.
LinkedIn Courses: Developing Your Career Potential
LinkedIn Learning, formerly known as Lynda.com, is a resource for improving one's employability and expanding one's network. It has a large collection of video lessons created by professionals in the field. Business, technology, artistic abilities, and leadership are just few of the many fields that are represented on LinkedIn Learning. Career-minded people will find the platform useful because of the tailored suggestions it offers based on their own interests and objectives in the workplace.
Let Your Talents Shine on Skillshare
Skillshare is the ideal place to discover and develop your inner artist. Classes in design, photography, writing, and other creative disciplines are just few of the many that can be found on Skillshare. Their classes are project-based so that students may immediately put what they learn into practise. The community on Skillshare is highly interactive, and users are actively encouraged to provide one other with constructive criticism.
Future-Ready Skills Training at Udacity
Udacity is an online education provider that offers classes in areas like technology and professional growth. Udacity provides nanodegree programmes developed in partnership with market leaders like Google and IBM, with an emphasis on hands-on experience. Learners will walk away from these courses with marketable skills that are in great demand. Udacity's practical approach to education will equip you with the skills and expertise you need to become a leader in your area.
MasterClass: A Course in Instructional Excellence
MasterClass is an innovative platform for online education because it features classes given by eminent professionals in a wide range of subjects. Learn anything from how to cook like Gordon Ramsay to how to act like Natalie Portman with MasterClass. MasterClass is an attractive option for people seeking inspiration and mentorship despite offering fewer courses than competing platforms due to its high production value and access to industry legends.
Learn to Code with Codecademy!
Codecademy is a website dedicated to teaching computer programming and coding. Codecademy is an online resource that provides both novice and seasoned programmers with lessons and projects designed to increase their proficiency in a variety of programming languages. The immediate feedback and practical exercises make learning to code a pleasure.
Learn with People All Over the World on FutureLearn!
A number of top colleges and other educational institutions have made their courses available through the social learning platform FutureLearn. FutureLearn promotes interaction between students and teachers via discussion boards and other forms of online discussion-based learning. FutureLearn is an engaging platform for studying any subject, from history to physics to literature.
edX: Courses from Top Universities Including the Ivies
Online courses from top colleges including Harvard, MIT, and Berkeley are made available through the edX platform. EdX gives students access to rigorous courses taught by prestigious universities at no cost to them. The site offers courses in a wide variety of fields, all of which lead to official certificates of completion.
Conclusion
The ability to access scholastic materials from the comfort of one's own home has led to a dramatic shift in the way people study and learn. These sites provide a variety of resources for those hoping to advance their careers, indulge their artistic interests, or increase their knowledge base. Each platform offers something different, from the free instruction at Khan Academy to the worldwide reach of Coursera. Start your quest for knowledge and development by investigating your possibilities and settling on a platform that supports your needs.
FAQs
Can you take your time with the lessons?
Yes, the vast majority of classes offered through these mediums are of the self-paced variety. However, in order to keep you on track, certain courses may include designated beginning and ending dates or a suggested schedule.
Can I get recognised or certified through these mediums?
Yes, upon course completion, several sites issue certificates or credentials. Certificates may or may not be offered, depending on the platform and the specific course.
How appropriate are these sites for newbies?
Absolutely! These resources are appropriate for students of all skill levels. You can start from zero or expand on previous knowledge with their selection of introductory and advanced courses.
Can I get help if I have any questions about these sites?
Yes, most services provide help desks where you may post queries or get answers. Forums, user groups, and one-on-one interaction with teachers and platform support staff are all viable options.
Can I use these services from my mobile phone?
The majority of these sites are optimised for mobile use, so you can study wherever you happen to be. Your smartphone or tablet computer can serve as your mobile portal to all course resources, including readings, videos, and discussions.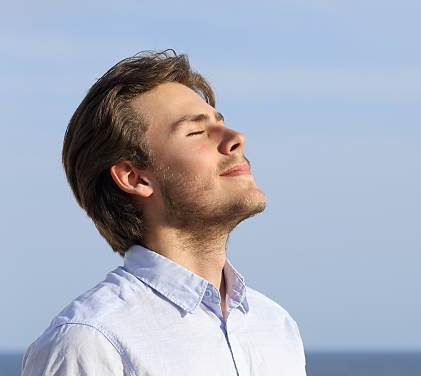 My name is Tom William a expert content creator and SEO expert having Proven record of excellent writing demonstrated in a professional portfolio Impeccable grasp of the English language, including press releases and current trends in slang and details.