Kidney disease is no light matter. At least 37 million Americans live with kidney disease. This includes millions of children across the United States.
A diagnosis of kidney disease can be devastating for adults and children alike. But your child is not helpless. Pediatric nephrology can put them on the path to recovery.
But what is kidney disease in children like? Who can take charge of your child's treatments? What treatments can your child receive, including kidney transplants?
Answer these questions and your child can have healthy kidneys in no time. Here is your quick guide.
The Basics of Kidney Disease in Children
The kidneys are two organs that filter blood to produce urine. Urine carries extra fluid and waste products out of the body, allowing the body to have an even balance of minerals.
A child who develops kidney disease may have several problems with their kidneys. A child may have a birth abnormality that makes it hard for their kidneys to process fluid and waste products. They may develop glomerular diseases, which affect how the kidneys filter blood.
Kidney failure occurs when the kidneys shut down entirely. Chronic kidney failure can be a fatal condition, even for children. A child can also develop kidney cancer, which can metastasize quickly.
Pediatric Nephrology Professionals
Nephrology is the study of kidney disease and damage. A pediatric nephrologist specializes in kidney disease in children and can recommend treatments specifically for your child.
Not all hospitals have pediatric nephrologists. You may need to take your child out of state or consult with one over the phone. You can request an appointment with a pediatric nephrologist at the Kidney Institute online.
A social worker can help you find support groups for yourself and your child. They can also arrange transportation so you can access resources.
If your child has mental health issues, they can visit a psychiatrist. You may want to talk to a financial advisor so you can pay for their physical and mental health treatment.
You can also get help from your child's pediatrician. Many cases of kidney disease in children are diagnosed by pediatricians.
Kidney Dialysis
Dialysis is the most common treatment for children with kidney disease. It involves using a machine connected to your child's body that processes their blood and waste products for them.
Many nurses specialize in dialysis, and you can ask one for help. There are a few kinds of dialysis that the nurse can perform.
Hemodialysis
Hemodialysis relies on a dialyzer, which is a special filter that extracts waste products from your child's blood. Blood flows from your child's arm into the dialyzer, and the blood then flows back into your child's body. A machine monitors the process and makes sure your child's blood pressure is fine.
Your child may need three rounds of hemodialysis a week. If your child is a teenager, they can receive training on how to perform dialysis at home. Each round may take a few hours to complete.
Side effects can include infections, so you should monitor your child's health closely. But most children encounter no problems. Your child may improve within a few months.
Peritoneal Dialysis
The peritoneum is the lining of your child's abdominal cavity. The peritoneum can act as a filter to remove waste products without the need for complicated machinery.
Your child will need a catheter in their abdomen. A doctor will place a bag into their abdominal cavity with a dialysis solution, which will soak up the waste products as blood passes through the peritoneum.
Dialysis sessions can last several hours, and the peritoneum can become infected if the catheter is not taken care of. Your child should not get peritoneal dialysis if they have had intestinal issues or abdominal surgery.
Kidney Transplantation
During a kidney transplant, your child will receive a healthy kidney from someone else. A kidney transplant is a major operation, and it is often only done if a child is at risk for kidney failure.
Your child must undergo a medical evaluation to receive a kidney. Other pre-existing conditions like heart failure or diabetes may lead your child's doctor to recommend against a transplant.
Your child must receive a kidney that matches their other tissues and blood type. Receiving a kidney from the wrong blood type can lead to kidney failure and other complications. It may take weeks or months for your child to get their kidney, so be patient and continue with other treatments.
Once a kidney becomes available, you will be informed immediately. Your child can then go to the hospital and receive surgery for their transplant.
After the transplant occurs, your child must take medication so their immune system does not attack their new kidney. They also must rest and keep their surgical sites clean.
A kidney transplant may provide a permanent cure for kidney disease. But your child may need to receive dialysis if they have a damaged kidney or need help with excess waste in their blood.
The Essentials of Pediatric Nephrology
Your child may have several conditions that affect their kidneys. Pediatric nephrology professionals can be their biggest supporters. Their pediatrician, social worker, and psychiatrist can give them the support they need.
The most common treatment is dialysis, which removes dangerous waste products from your child's blood. But your child can receive a transplant if they qualify. Be prepared for a long wait and maintain your child's health with a good diet and exercise.
The more you know about kidneys, the more treatments you can get for your child. Read more guides to kidney health by following our coverage.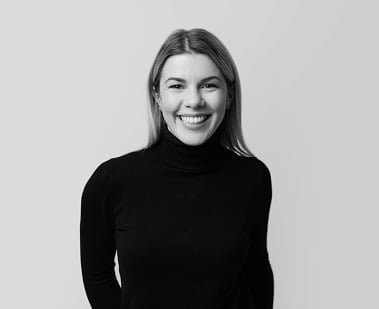 Nicole Ann Pore is a writer, an events host and a voice over artist. Travel, health, shopping, lifestyle and business are among the many subjects she writes about. Through quality and well-researched writing, she informs and even entertains readers about things that matter. She is also interested in film critiquing and filmmaking. Giving all the glory to God, Nicole graduated Cum Laude from De La Salle University Manila, Philippines with a Bachelor's Degree in Communication Arts.