One of the most important types of software programs are Computerized Maintenance Management System software or CMMS software.
This is a type of software program to keep track of and manage your company's work order operations. These help with making your procedures more efficient. Overall, these software programs help with your company's productivity.
They are used in a variety of industries including construction, logistics, manufacturing, healthcare, property management, warehouse management, and much more.
So, which are the best CMMS software programs to choose from?
We've narrowed down these programs for you to consider for your company.
1. UpKeep
Once you have come up with the criteria for a great CMMS software program, you'll see that UpKeep sets the standard.
The software program works on computers as well as mobile devices. The latter compatibility means that technicians and on-the-floor employees can also be involved in streamlining work procedures just as in-house employees are.
This software program helps with significantly reducing downtime. It's also great for improving communication amongst your team. You can also create six levels of access for different levels of seniority for your team members.
Some of the notable features of UpKeep include creating work orders and invoices in PDF format, allowing electronic signatures, scanning barcodes, keeping an inventory, and storing confidential documents.
The Starter pricing costs $40 per user. The Business Plus package costs $100 per user and requires a minimum of 5 users.
2. Asset Panda
This is one of the most popular CMMS software programs available. It's favored by medium-sized and larger companies.
Its features are varied and work for a plethora of different industries. You can use it for planning your work cycles. You can use it to keep track of your company's assets and their location.
Additional features include auditing, inventory control, and a barcode scanner. While it allows for complex functions, it's been lauded for its simple user interface. The software can also be configured and customized for your company's needs.
Pricing is determined by your company's needs.
3. FiiX
This software program works well for asset management. A company would use this software program for keeping track of inventory, preparing work orders, and creating reports to show to management.
It works on mobile devices so it's ideal for on-the-floor employees. You can also access the software in the cloud. This way, an employee has the ability to access the software and information on the go.
The highlights of this CMMS software program is that it has great customer service. It also has several user guides and a detailed help desk if you run into any issues.
It has a free option for up to 3 users. The Professional plan costs $60 per employee with Enterprise options available for larger companies.
4. MaintainX
This is a great option for smaller businesses and startups. It has affordable pricing. The basic package is entirely free while the Enterprise package costs $115 per user per month.
You can create customized forms, improve communication amongst the team, create a calendar, and develop asset reports.
MaintainX has further highlights that make it a great option. For example, you can create paperless work orders. There's also a knowledgebase management feature.
You can also use it to create safety procedures for your staff to follow. This is a rare feature among CMMS software programs but a necessary one for many industries.
5. eMaint
This CMMS software program works on a cloud, as a desktop application, and on Android and iOS devices. It works well for asset and inventory management. This software program works primarily for small businesses and startups.
It starts at $33 per user (up to 3 users) per month. The Enterprise solution costs $120 per user per month, for up to 5 users.
If you feel you need to visualize your company's data, then eMaint is one of the best solutions available. It comes with a subscription to eMaint university which provides educational content on how to use the software for your business.
6. Maintenance Care
If you've never used CMMS software programs before you might find them intimidating and difficult to use. Maintenance Care is a great option for beginners and works well for small businesses and startups.
It has a Free Forever plan and premium plans begin at $75 per month. If you use spreadsheets or documents to keep track of your company's workflow, inventory, assets, etc. then this is the best software to use.
You can manage work orders, create reports, and store documents. It also comes with a mobile app that you can use to access your information at any time.
7. Hippo
This is a great option if you want complex features without complex software. You can manage your inventory, maintain modules, and have preventative maintenance.
If you worry about potential issues with your operations, you can use Hippo to spot minor issues and fix them before they become major issues. You can create work orders and delegate tasks among your team members.
You also create reports on your operations and can easily track your data. You can see the site and floor plans. You can look at maintenance and repair histories. You can also auto-generate QR codes and barcodes for your assets.
You can also interact with third-party vendors and send your purchase orders. If your main focus is on how to run your business efficiently, then Hippo will help you!
Pricing starts at $39 per month and goes up to $99 per month for advanced plans.
8. FMX
If you need a software program to manage your facilities and equipment, then FMX is the best choice.
You can use it for work order management. This helps you keep track of completed work, time, and expenses incurred. You can keep track of your parts and other inventory.
Best of all, you can use it to track the cleaning processes for your facility. It helps you comply with local laws and regulations regarding the cleanliness of your premises.
Pricing depends on your company's specific needs.
Choose Your CMMS Software
Now you are ready to choose the best CMMS software for your needs. Make sure you try a free trial and reach out to customer support to see how the CMMS software can work for your company.
Find more great software recommendations on our website.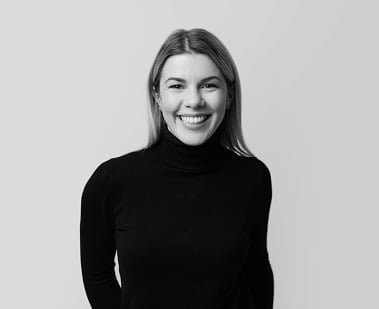 Nicole Ann Pore is a writer, an events host and a voice over artist. Travel, health, shopping, lifestyle and business are among the many subjects she writes about. Through quality and well-researched writing, she informs and even entertains readers about things that matter. She is also interested in film critiquing and filmmaking. Giving all the glory to God, Nicole graduated Cum Laude from De La Salle University Manila, Philippines with a Bachelor's Degree in Communication Arts.