When it comes to drainage systems, pre-sloped trench drains are an important component that should not be overlooked. These drains are designed with a built-in slope, ensuring that water is efficiently channeled away from the surface and into the main drainage system. This feature is crucial for preventing water accumulation, especially in areas prone to heavy rainfall or flooding.
One of the key benefits of pre-sloped trench drains is their ability to effectively manage large volumes of water. The built-in slope allows for faster and more efficient water flow, reducing the risk of standing water and potential damage to surrounding structures. By quickly draining excess water away from the surface, these specialized drains help minimize the likelihood of accidents caused by slippery surfaces or footing issues.
Another advantage of pre-sloped trench drains is their versatility in various applications. From residential driveways and patios to commercial parking lots and industrial facilities, these drains can be customized to fit any setting or specific requirements. They come in a range of sizes, shapes, materials, and grating options – catering to different levels of traffic loads while also achieving aesthetic appeal. In essence, pre-sloped trench drains offer both practical functionality and visual enhancement for a wide array of landscapes.
What are pre-sloped trench drains?
Pre-sloped trench drains are a revolutionary solution to water management, particularly in areas prone to heavy rainfall. These innovative drainage systems are designed with a built-in slope, allowing water to flow efficiently towards the outlet. Unlike traditional trench drains that require manual sloping during installation, pre-sloped drains come ready-made with a predetermined gradient.
One of the key advantages of pre-sloped trench drains is their versatility and adaptability. They can be customized to fit various applications, including residential driveways, parking lots, industrial facilities, and even sports fields. This flexibility ensures that no matter what your specific drainage needs are, there are pre sloped trench drain systems available to meet them.
By eliminating the need for on-site sloping during installation, pre-sloped trench drains greatly reduce labor costs and installation time. Contractors can simply lay the drain in place and connect it to the outlet pipe without having to spend additional hours on leveling and adjusting slopes manually. This not only streamlines the construction process but also ensures greater accuracy and consistency in terms of slope gradient throughout the entire drain length.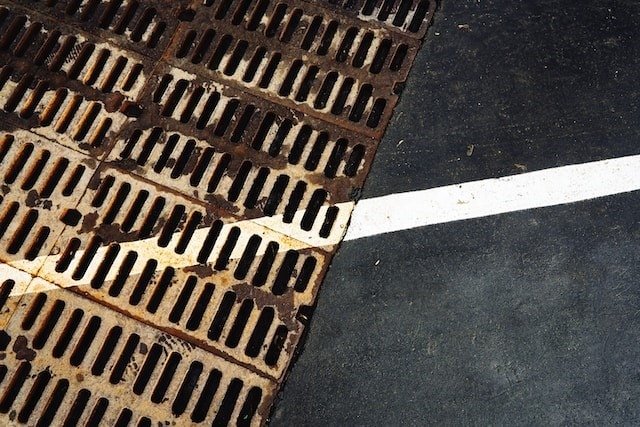 Benefits of using pre-sloped trench drains
One of the major benefits of using pre-sloped trench drains is their efficiency in water removal. Unlike traditional trench drains that rely on gravity alone, pre-sloped drains are specifically designed with a built-in slope to ensure effective water evacuation. This means there is less standing water or pooling in the drain, reducing the risk of bacterial growth and odors. Additionally, pre-sloped trench drains can handle larger volumes of water flow, making them ideal for areas with heavy rainfall or high-traffic locations such as commercial kitchens.
Another advantage of using pre-sloped trench drains is their ease of installation and maintenance. These drains come in complete sections with a consistent slope, allowing for quick and straightforward installation without the need for extensive leveling or grading. The design also helps prevent uneven settling or shifting over time, reducing the chances of damage or blockage. Cleaning and maintaining pre-sloped trenches are also simpler since debris and waste flows naturally towards the outlet due to the built-in slope, minimizing clogs and obstructions that can lead to costly repairs.
How to choose the right pre-sloped trench drain
When it comes to choosing the right pre-sloped trench drain, there are several key factors to consider. Firstly, you'll want to assess the specific application and environment in which the drain will be installed. Is it for a residential driveway, a commercial kitchen, or an industrial site? Each scenario may require different drainage capabilities. Additionally, understanding the flow rate and volume of water that needs to be handled is crucial in determining the appropriate size and capacity of the drain.
Another important consideration is material selection. Pre-sloped trench drains are commonly made from materials such as polymer concrete, stainless steel, or fiberglass reinforced plastic (FRP). Each material has its own set of advantages and disadvantages in terms of durability, cost-effectiveness, and resistance to corrosion or chemical exposure. It's essential to choose a material that aligns with both your budget and long-term maintenance goals.
Lastly,customer reviews can provide helpful insights into the performance of different pre-sloped trench drains on the market. Online platforms like forums or product review websites can provide real-world feedback from professionals who have already installed similar drainage systems—consider their experiences when making your decision.
Installation process of pre-sloped trench drains
The installation process of pre-sloped trench drains is a crucial step that requires careful planning and attention to detail. One key consideration is the placement of the drain. It should be strategically positioned to ensure effective water drainage and minimize any potential accumulation or pooling.
Before installation begins, it is important to properly prepare the trench area. This involves removing any debris, loose soil, or obstructions that may hinder the proper function of the drain. Once the area is cleared, a base material such as crushed stone or gravel can be spread evenly across the bottom of the trench.
Next, it's time to lay down the pre-sloped trench drain sections. These sections are typically made from durable materials such as polymer concrete or stainless steel. Care should be taken during this step to ensure that each section lines up correctly and creates a seamless flow for water towards an outlet point.
Finishing touches include securely fastening each section together using specialized connectors and applying an adhesive sealant along their joints to prevent any water leakage. Finally, backfilling can commence by filling in the remaining gaps around the drain with compacted soil.
Maintenance and cleaning of pre-sloped trench drains
When it comes to maintaining and cleaning pre-sloped trench drains, there are a few key considerations to keep in mind. First and foremost, regular inspection is crucial. Over time, debris and sediment can accumulate in the drain channels, which can impede proper water flow and potentially lead to costly drainage issues. By inspecting the drain regularly, you can identify any buildup or blockages early on and take proactive measures to prevent them from causing larger problems down the line.
One effective method for cleaning pre-sloped trench drains is high-pressure water jetting. This technique utilizes powerful streams of water to remove stubborn debris and flush out any accumulated sediment in the channels. High-pressure water jetting not only helps maintain optimal drainage efficiency but also extends the lifespan of your trench drain system by preventing corrosion caused by stagnant water.
In addition to regular inspections and high-pressure water jetting, it is important to clean out solids that may settle at the bottom of the drain channel. Using a vacuum truck or suction equipment specifically designed for drainage systems ensures thorough removal of all debris, minimizing the risk of blockages or foul odors in your facility.
By implementing a comprehensive maintenance plan that includes regular inspections, high-pressure water jetting, and proper solid waste removal, you can ensure that your pre-sloped trench drains remain functional, efficient, and free from potential issues that could disrupt your operations. Remember: prevention is always better than cure when it comes to protecting your investment in quality drainage systems for years to come!
Meet Khurram Raheel Akbar our senior content writer.  With over 10 years of experience in the field of content writing, Raheel, has established himself as an expert in creating engaging and informative content. His exceptional writing skills have enabled him to craft compelling stories that resonate with audiences across a variety of industries. Raheel's writing style is concise, clear, and impactful, making him a go-to writer for any business looking to enhance its brand's online presence. His dedication to staying up-to-date with the latest trends and strategies in content marketing allows him to create relevant and informative content that drives traffic and increases conversion rates. Raheel's passion for writing is matched only by his commitment to delivering exceptional results to his clients. Whether you're looking to revamp your website, launch a new product, or establish your brand's voice, Raheel is the senior content writer you need to bring your vision to life.