Your boat's windshield is a crucial part of the whole maritime experience. Over time, it can take a beating from the harsh marine environment. When that happens, you're faced with a decision: how do you balance the cost and quality of fixing it? In this article, we'll take you through the delicate dance of choosing cost-effectiveness and top-notch quality to ensure your boat's windshield is in the best possible shape.
Why a Clear Windshield Matters
Before diving into the nitty-gritty of quality and cost, let's talk about why having a clear boat windshield is so important. Your boat's windshield isn't just a piece of glass; it's a lifeline for safety, navigation, and the joy of being out on the water.
Safety, Safety, Safety
Your safety and that of your passengers should always come first. A clear windshield lets you see what's happening around you – other boats, obstacles, and shifting weather conditions. This is especially vital during lousy weather or cruising at high speeds.
Looks Matter
Your boat's appearance isn't just about vanity. A damaged or cloudy windshield can seriously cramp your boat's style. It can impact its resale value and your pride in owning it. You want your boat to look as good as it feels to ride.
Keeping It Shipshape
Marine environments are harsh on equipment, including your windshield. Proper maintenance can prolong its life and prevent the need for expensive replacements down the road. It's not just about saving money; it's about making your boat last.
Now that we understand why it's essential, let's figure out how to balance quality and cost regarding repairs or replacements.
Quality Matters
Go for Quality Materials
The material used for your boat's windshield is a big deal. Even though it might be tempting to cut costs, investing in top-quality materials like tempered glass or marine-grade acrylic is essential for durability and clarity.
Choose Experienced Professionals
Regarding fixing or replacing boat windshields, expertise matters; find professionals who know the ins and outs of marine glasswork. They should be familiar with the unique challenges posed by the sea and have a proven track record of quality work.
Look for a Warranty
Reputable service providers usually offer warranties on their work and materials. A warranty speaks to their confidence in their service and gives you peace of mind, knowing you're covered if anything goes wrong after the repair.
Cost Is Important, Too
Keep Your Budget in Mind
Owning a boat can be pricey, so before you make any decisions, consider your budget. Setting a realistic budget can help you determine how much work can be done without compromising
quality or safety.
Repair or Replace
Sometimes, minor windshield damage can be fixed, which is often a more budget-friendly option than a complete replacement. However, replacement may be the only viable choice if the damage is extensive or obstructs your view.
Get Multiple Quotes
To strike the right balance between quality and cost, getting quotes from different service providers is wise. This lets you compare pricing, warranties, and services offered, helping you make an informed decision.
Finding the Sweet Spot
In boat windshield repairs, finding the sweet spot between quality and cost can be a bit of a puzzle, but it's doable. Here are some tips to help you make the right decision:
Safety First
Never compromise on safety. If a damaged windshield puts you or others at risk, go for a replacement, even if it costs a bit more.
Do Your Homework
Do some research. Read reviews, ask for recommendations, and learn about the service providers in your area. A reputable company may charge a bit more, but the peace of mind and quality of work are usually worth it.
Think Long Term
Think about the long-term benefits of investing in quality repairs or replacements. Spending more now and enjoying a clear, long-lasting windshield for years is better.
Open Communication
Ensure your service provider is clear about the extent of the damage, the materials they're using, and what you can expect. Good communication will help you make an informed decision.
Finally,
Finding the right balance between cost and quality for boat windshield repairs is a bit of a dance. Safety and longevity should always be your top priorities, but it's also essential to be budget-savvy. Follow the tips and considerations in this article, and you'll be well on your way to making an intelligent choice, ensuring your boat's windshield remains a clear window to countless water adventures. If you do find yourself in need of a replacement, explore your options for Boat Windshield Replacement to make an informed decision that keeps your boat sailing smoothly.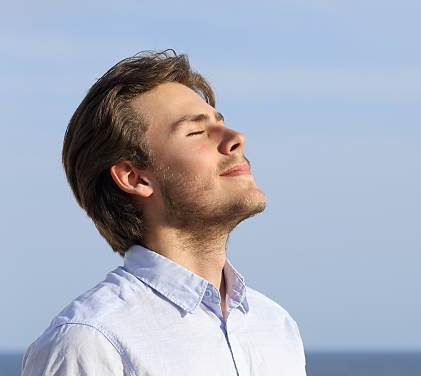 My name is Tom William a expert content creator and SEO expert having Proven record of excellent writing demonstrated in a professional portfolio Impeccable grasp of the English language, including press releases and current trends in slang and details.