The web hosting industry is continuously growing at 16% per year hence massive. It is expected that it can cross over $150 billion by 2022. Whereas large web hosting providers dominate the industry, there are still more options for the small niche companies to build a lucrative hosting business.
Setting up your own web hosting infrastructure from the very beginning is so expensive and complex. Therefore most niche providers opt for the Reseller Hosting because it takes the benefits of an existing web host provider. The business rents a complete server or the reseller package, which they split into multiple chunks to sell out to the potential customers to earn a huge profit.
So, if you are willing to know the quick tips to set up a reseller hosting business, this guide is for you. But first, you need to comprehend the basics of Reseller Hosting. Let's get started!
What is Reseller Hosting?
Reseller Hosting is a hosting service where you, as the reseller, are free to lease exclusive services to potential customers and third-party users to earn a huge profit. These web hosting services include all the resources such as Random Access Memory, Bandwidth, CPU, disk space, etc. There are no such limits to leasing your services. You can sell or resell services to unlimited customers depending on the server space and the resources you have purchased from the web host.
Further, the Master Reseller Hosting is divided into two sub parts based on their base operating system platform, namely Linux Reseller Hosting and Windows Reseller Hosting. You will get to know about these two in brief in the next section of the article.
Types of Reseller Hosting
Know the difference between types of reseller hosting from its brief description:
– Linux Reseller Hosting
The Reseller Hosting that operates with its separate Linux operating system is known as Linux Reseller Hosting. Since Linux is an open-source software hence available free of cost. This means you do not need any license to run your site on Linux Based Reseller Hosting. It is basically known for high security, more stability, and greater efficiency. Further, it comes with an editable source code that you can utilize to develop a new application. 
– Windows Reseller Hosting
Similarly, The Reseller Hosting, which uses Windows as their base platform to operate the website, is known as Windows Reseller Hosting. In this hosting, the web host leases the server space and resources to third party customers and potential users to maximize the business revenue. Since Windows is popular and powered by Microsoft, it is compatible with managing many web-based applications. So, you can run a software build in ASP. NET, .NET, etc., on your server. 
At this point, you are aware of the types of Reseller Hosting. So it's time to know how you can quickly start your own reseller business by spending less money in a very short span. Let's understand this in the upcoming section of this post.
Quick Tips to Set Up a Reseller Hosting Business
If you want to set up your own Reseller Hosting business, you should have some technical aspects. It may sound quite complicated, but actually not. So, you don't have to fear this. Instead, you need to keep some key factors in your mind. They are:
A Server with enterprise-grade and intense resources to meet the complete requirements of your valuable clients. You can choose the Reseller Hosting that provides you all the remarkable resources with on-premise customer support.
A Web Hosting control panel with a wide range of options and functions to manage, configure, and operate the server. Basically, you have two choices depending on your operating system, such as Cpanel or Plesk panel. Both come with an ample range of options and functions that are enough to configure your server.
A Secure and easy-to-use online billing portal automatically processes the payment options and data in the software, such as WHMCS. It is automated and online billing software that manages all the aspects of your business and generates invoices, provisioning, domain reselling, etc.
A Web Host from where you buy the web hosting services at an affordable price and let them manage your hosting. From the plenty of options, you can go with Wisesolution's best Reseller Hosting. It gives you a cost-effective hosting package with remarkable services and support.
If you want to quickly build your Business, Reseller Hosting is the best and inexpensive way to get started. So, keep all these factors as mentioned earlier in your mind. So, you can quickly begin your reseller business with low investment. In return, you'll get a huge profit within a very short time.
Wise Solution offers Cheap Reseller Hosting Plans
The company Wisesolution provides you the Cheap Reseller hosting plans and packages inclusive of all the remarkable and enterprise grade services at a low cost. You can either opt for the Windows Reseller Hosting or a Linux Reseller Hosting plan. Check the plans for both and make a choice smartly for your business.
Linux Reseller Hosting Plan:
Windows Reseller Hosting Plan:
Conclusion
If you passionately want to start your online business. In that case, the best Reseller Hosting by Wisesolution is the most inexpensive way to get started. You'll get the hosting with industry leading hardware, top tier data centers services, and intense resources with automation, control panel, and white label support. In simple words, you will get everything in one place at a price you can never expect. However, no need to wait so long. Just get started your reseller business by Wisesolution today and enjoy its benefits and earn huge profit easily.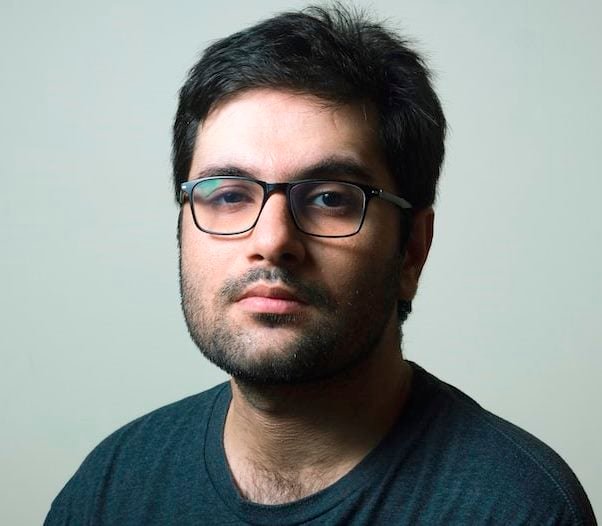 Barry Lachey is a Professional Editor at Zobuz. Previously He has also worked for Moxly Sports and Network Resources "Joe Joe." he is a graduate of the Kings College at the University of Thames Valley London. You can reach Barry via email or by phone.