In today's technological age, email has replaced many other forms of communication. Email's efficiency and ease of use are great, but they aren't without their risks. Cybercriminals are continually adapting their methods in order to take advantage of new openings and steal critical data. A new virus campaign poses a particularly serious risk to users' privacy and security because it specifically targets Gmail and Outlook email accounts.
Table of Contents
How to Make Sense of the Latest Malware Attack
What is this latest malware attack?
The latest virus campaign is an advanced cyberattack designed to take over popular email services like Gmail and Outlook. Social engineering, phishing, and virus distribution are just a few of the methods cybercriminals try to get access to user accounts. Successful attackers acquire access to victim email accounts and may then steal data, distribute malware, or engage in other forms of cybercrime.
What is the procedure for the malware campaign?
Malware campaigns sometimes begin with a seemingly innocuous email that looks to come from a known sender or reputable company. There could be an urgent call to action in the email, asking the reader to do anything like open a link or save an attachment. By executing the malicious code without realising it, unsuspecting consumers give fraudsters access to their inboxes.
What dangers does the malware campaign pose?
The malware campaign carries serious dangers. If hackers manage to break into your Gmail or Outlook account, they can do the following:
The ability to eavesdrop, track, and steal private and financial data.
Spread the infection even farther by sending phishing emails to the victim's contacts.
Launch more cyberattacks via the hacked email account.
Manipulate the account in any number of ways, including changing the email rules, forwarding messages, or erasing crucial communications.
Put the stolen credentials to use by sending malware to more people.
How to Avoid Being a Victim of the Latest Malware Attack
Update your programmes regularly.
To keep your email safe, it's important to keep your OS, email client, and antivirus software up-to-date. Security patches, which are typically included with software upgrades, close exploitable loopholes.
Be wary of any links or attachments in emails.
Be wary about opening attachments or clicking on links in emails, especially if they come from sources you know and trust. Before responding to any links or attachments in an email, be sure the sender is legitimate. Phishing attacks can be detected by hovering over links to view their true URL.
Put in place 2FA (2-factor authentication)
Your Gmail or Outlook account will be even more secure if you use two-factor authentication. Even if hackers get their hands on your username and password, they won't be able to access your account without a second piece of information, such a verification code texted to your phone.
Keep your passwords secure and private.
If you want to keep your email accounts secure, your passwords should not be simple. Instead, make secure passwords by using a mix of upper- and lowercase letters, digits, and special characters. Use a unique password for each account to avoid having several services compromised by the loss of just one password.
Be on the lookout for phishing scams.
Keep your guard up and check out for phishing scams. Don't trust emails that demand urgent attention or personal information. Spelling and grammatical mistakes, odd sender addresses, and requests for sensitive information are commonplace in phishing emails.
Conclusion
It is critical that you take measures to prevent the new malware campaign from gaining access to your Gmail and Outlook email accounts. Your chances of falling prey to this kind of cyberattack can be drastically reduced if you educate yourself about the dangers posed by the campaign, use preventative security measures, and maintain safe email habits.
FAQs
Can I trust my email accounts to be safe from the new malware attack if I only use antivirus software?
You should use antivirus software as part of a broader cybersecurity plan, but that programme shouldn't stand alone. The same weight should be given to enabling two-factor authentication, using strong and unique passwords, keeping software up-to-date, and being wary about email attachments and links.
Concerns the recent malware attack and how to spot phishing emails.
Spelling or grammatical mistakes, strange sender addresses, requests for personal information that seem too urgent, and suspicious links are all common red flags in phishing emails. Pay attention to these clues and make sure the email is legitimate before responding.
Can I trust my email without using two-factor authentication?
Two-factor authentication increases the security of your email accounts by making it more difficult for hackers to break in. If you want to keep your accounts safe, you should definitely turn on this option.
In light of the recent virus attack, your fourth question is likely how often you should update your software.
When it comes to fixing security flaws, A4 is the most important rule to follow. Make sure you're constantly using the most up-to-date versions of your operating system, email client, and antivirus software by doing a manual check for updates once a month or enabling automatic updates.
What should I do if I think someone has hacked into my Gmail or Outlook account?
Act quickly if you believe someone has gained unauthorised access to your email account. Immediately change your password, turn on two-factor authentication, examine your device for malware, and inform everyone you know. If you need help, you should get in touch with your email provider's customer service.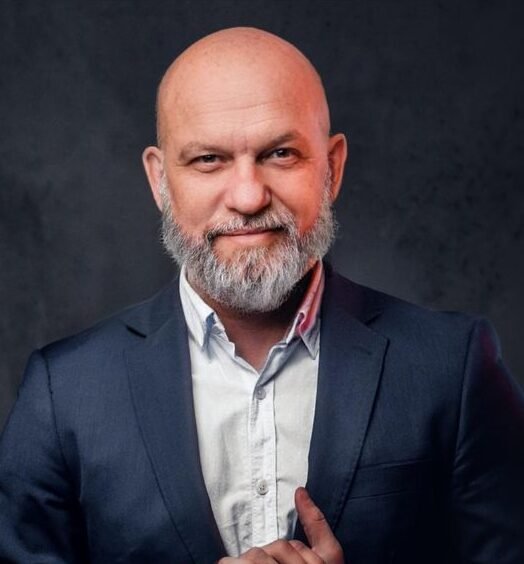 Rene Bennett is a graduate of New Jersey, where he played volleyball and annoyed a lot of professors. Now as Zobuz's Editor, he enjoys writing about delicious BBQ, outrageous style trends and all things Buzz worthy.