Running ad campaigns on Google is one of the best marketing decisions you can make. However, running them alongside SEO can be even more rewarding.
But when it comes to your business, you need to understand the two to be more beneficial to your brand. But we do recommend that you start with one, then follow up with the other.
So, today, we're going to give you some helpful insight into both of these world-renowned advertising campaigns. We're going to look at SEO vs Google Ads, which is better for your business when you should start running them, and why
Here is a brief guide to the major differences between SEO and Google Ads.
Table of Contents
What is SEO?
Search Engine Optimization (SEO) is the practice of optimizing your website and its content. This helps to rank higher in organic search results on search engines like Google.
The Benefits of SEO
SEO can be an incredibly powerful tool for building brand awareness for a business. Some of its benefits are:
Cost-Effective
SEO doesn't need direct payments for clicks or impressions. While investing, may involve hiring experts or using tools, the long-term benefits can outweigh the initial cost.
Sustainable Results
A website can maintain its position in the search rankings for an extended period, even after you've stopped optimizing it. This sustainability can lead to consistent traffic and better brand recognition.
Credibility and Trust
Organic search results are often perceived as more trustworthy by users. When your website ranks high in search results, it enhances your brand's credibility.
Limitations of SEO
Achieving top rankings on search engines requires time and effort. It may take several months before you see significant results. Additionally, search engine algorithms frequently change, and staying on top of SEO best practices can be time-consuming.
For expert assistance, don't hesitate to contact this SEO marketing agency. They can help you tailor the best approach for your brand, ensuring success in the ever-evolving world of digital marketing within the time frame.
What are Google Ads?
Google Ads, formerly known as Google AdWords. It is an online advertising platform where advertisers pay to display brief advertisements. These ads appear at the top or bottom of the page, marked with a small "Ad" label.
The Benefits of Google Ads
Google Ads is one of the most effective ways to promote your brand. Some of its benefits are:
Immediate Visibility
Google Ads provide instant visibility for your brand. This means that you can start driving traffic to your website as soon as your ads are approved.
Targeted Advertising
You can narrow down your audience based on specific keywords, demographics, locations, and interests. This can increase the relevance of your ads and improve conversion rates.
Flexibility
Advertisers have full control over their budgets, allowing them to set daily or monthly spending caps. This flexibility makes it easier to manage your advertising expenses.
Limitations of Google Ads
One of the main drawbacks of Google Ad services is the cost. If not managed carefully, your ad budget can be exhausted quickly without yielding significant returns. Moreover, some users tend to skip ads and click on organic search results, especially those who value authenticity and trust.
Discover More About SEO vs Google Ads
Overall, SEO vs Google Ads both have their benefits and drawbacks. Using a combination of both can drive traffic to your site and increase visibility for your brand. So take a close look at what your business needs and assess what methods you want to use to increase brand awareness and grow your business.
If you liked this post, continue browsing our website for more.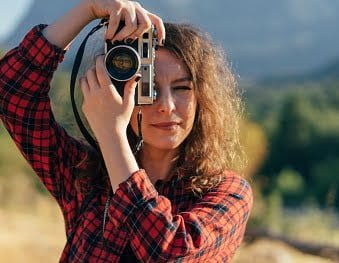 Andrea Parker is a reporter for Zobuz. She previously worked at Huffington Post and Vanity Fair. Andrea is based in NYC and covers issues affecting her city. In addition to her severe coffee addiction, she's a Netflix enthusiast, a red wine drinker, and a voracious reader.