The holiday season is fast approaching and aside from all the fun festivities and enormous feasts, it is also the season to dress up! This is the time for you to wear really good outfits, gorgeous accessories and hit the party dance floors with our alluring moves. You just have to be mindful of one small thing — looking good in fitting, gorgeous outfits and making sure that you can squeeze into them.
While planning for the the perfect look and the most stunning outfit, picking out a shapewear that compliments the look you're going for is surely something you should look into. It is also crucial if you intend to wear a body shaper. It is essential that you feel confident and at the same time comfortable in what you're wearing so you can be your best self.
Here we have compiled the best shapewears that you can sport for that flawless, festive holiday look!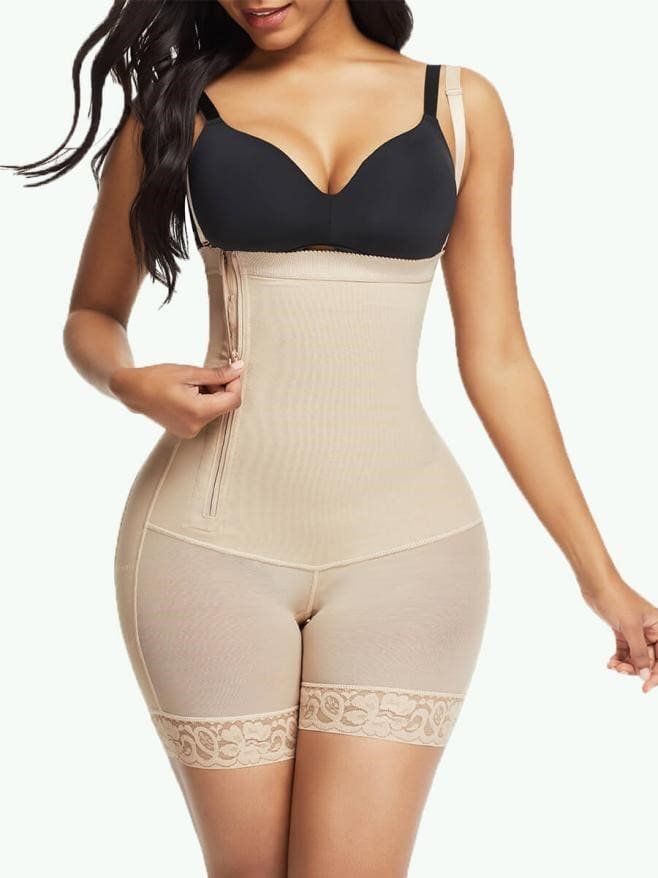 This body shaper shapes your waist, hips and thighs while compressing your tummy. It is ideal for daily use and is also good for post surgery and postpartum new mommies. It comes with a side zipper, inner hooks to adjust the garment easily and some adjustable and removable straps. It has a zipper crotch for optimal comfort. It naturally lifts the butt and invisible underneath all types of clothing.
2. Adjustable Straps Tummy Control Thong Bodysuit
Featuring a simple v-neckline with backless design, adjustable straps and a figure-hugging fit, this thong shapewear bodysuit is perfect pair to your holiday wardrobe. It has a high elastic mesh in the bust area, suitable for different bust types. Team it with some high waist denim, a pair of strappy heels and a small clutch bag and you're sure ready to party all night.
3. Adjustable Straps Underbust Bodysuit Shapewear
This everyday bodysuit holds in your core, shapes and lifts your butt and chest. Its whisper-soft, seamless construction and high-cut leg make this sculpting piece an essential for enhancing your body' natural shape. It also completely wraps and shapes your hips while giving your butt that instant lift. There are a number of hooks at the crotch part that makes everything easy for bathroom use. Wear it under your party dress or sexy jumpsuit and you're sure to be the most beautiful belle in the party.
4. Open Crotch Lace Bodysuit Shapewear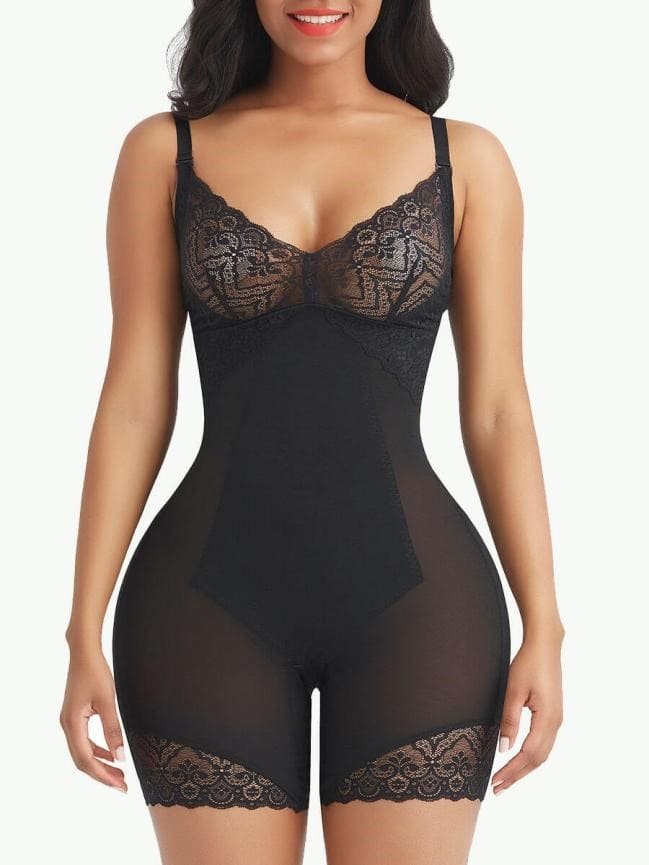 Designed with graduated mesh that targets the tummy, this shapewear does so much for you while offering the softest, lightest shaping. It is free of underwire for total comfort. The lace part is not just pretty but also flexible giving you a relaxed, breathable feeling. It features a high elastic mesh that helps strengthen and compress the abdomen. It also has adjustable and convertible straps which allows you to wear it multi-ways plus it has an open crotch design for easy bathroom access.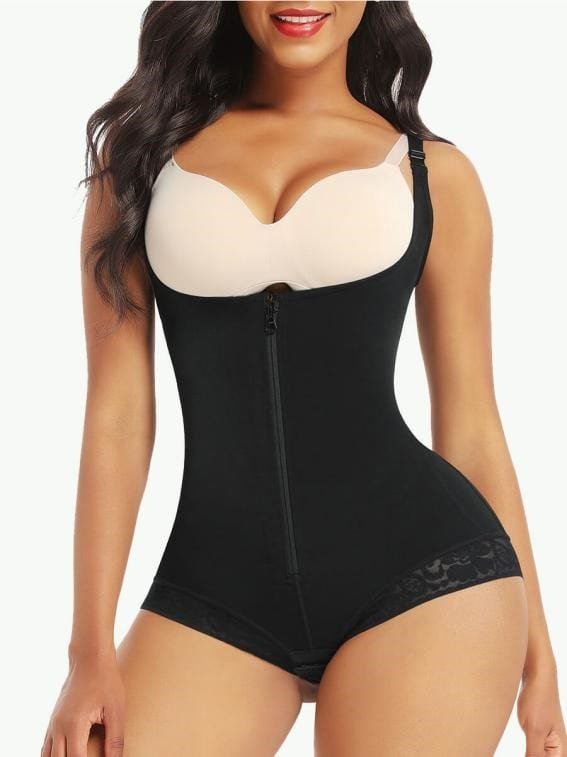 This bodysuit targets your waist, hips, stomach, sides, bottom, back and your bust. It's almost invisible under clothes and has a brief style bottom to eliminate uneven shaping around the thighs. The good thing about this open bust suit is that you can wear your bra like normal, without any bumps at the back. It has a comfortable forming fit that is almost invisible under clothes. The fabric used here is light and breathable and definitely won't roll up. It features a crotch buckle design that makes it convenient for you to use the restroom anytime Essentially, this bodysuit allows you enjoy a more trimmed and toned figure while show off a beautiful hourglass silhouette.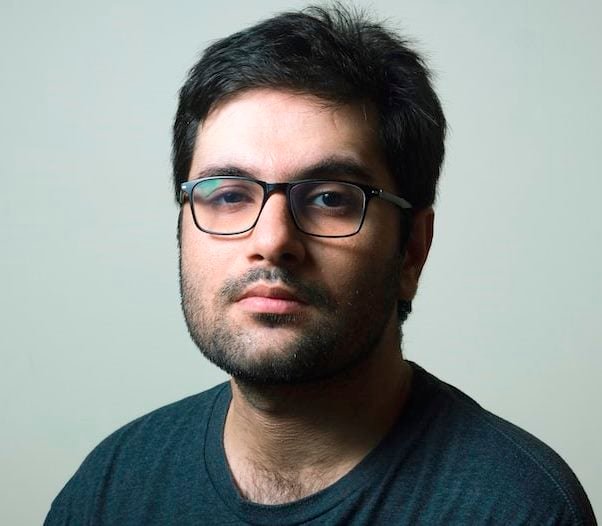 Barry Lachey is a Professional Editor at Zobuz. Previously He has also worked for Moxly Sports and Network Resources "Joe Joe." he is a graduate of the Kings College at the University of Thames Valley London. You can reach Barry via email or by phone.