The importance of sleep to our health and well-being cannot be overstated. It has major effects on our immunity in addition to making us feel refreshed and revitalised. This article will discuss the correlation between sleep and the immune system, elaborating on how vital it is to get enough good sleep in order to have a strong defence against illness and infection.
Table of Contents
The Role of Sleep in Immune Function
Sleep's Effect on Your Immune System
Good sleep hygiene is essential for maintaining a robust immune system. The immune system benefits from the restorative processes that occur in the body while we sleep. If our immune system is compromised due to lack of sleep or poor sleep quality, we are more likely to get sick.
The Role of Sleep in Cytokines Production
Proteins called cytokines control the body's immune system. Lack of sleep compromises the immune system's ability to fight off infections and reduce inflammation. Sufficient sleep aids cytokine function, which in turn boosts immunological responses.
Insomnia and T Cells
The immune response relies heavily on T cells, a type of white blood cell. Sleep deprivation has been proven to lower T-cell production, weakening the immune system. Getting enough shut-eye helps boost T-cell production and their ability to fight off infections.
Antibody Response During Sleep
Antibodies are produced by the immune system to fight off infections and other illnesses as you sleep. Our ability to fight off illnesses is hindered when we don't get enough sleep. Antibody response and immunological defence are both greatly aided by regular, restful sleep.
Sleep's Effect on Your Immune System
Enhanced Potential for Contracting Illnesses
Lack of sleep lowers the body's defences, making us more susceptible to illnesses like the common cold, the flu, and other respiratory infections. Lack of sleep impairs the body's ability to heal and mend, which can make illnesses last longer to resolve.
Insomnia and other Chronic Illnesses
Chronic disorders like obesity, diabetes, and cardiovascular disease have all been linked to insufficient or poor quality sleep. The cumulative effect of these illnesses on the immune system can be devastating.
Lack of sleep and inflammation
The body goes into a state of systemic inflammation when sleep is disrupted. Immune system dysfunction is among the many health issues associated with chronic inflammation. We can aid in inflammation reduction and immune system health by getting enough sleep.
Methods for Getting Better Rest and Stronger Immunity
Create a Routine for Your Sleeping Hours
The quality and duration of sleep can be improved by sticking to a regular sleep schedule, which helps regulate the body's internal clock. Consistently going to bed and waking up at the same time every day will help you get the seven to nine hours of sleep you need.
Make Your Space More Appropriate for Sleeping
The quality of your sleep can be improved by the way your bedroom is set up. Make sure it's dark, cool, and quiet where you sleep. Make your bed a haven of relaxation by using soft sheets, a supportive mattress, and a dimly lit room free of technological devices before bedtime.
Try Some Deep Relaxation Exercises
Try deep breathing exercises, meditation, or some light stretching right before bed to unwind and be ready for sleep. These routines can ease tension and get you ready for a good night's sleep.
Reduce Your Use of Stimulants and Electronics
Caffeine and nicotine are both disruptive to sleep and should be avoided in the hours leading up to bedtime. The blue light given off by screens can also prevent the body from producing melatonin, the hormone responsible for regulating sleep.
Conclusion
A good night's sleep is essential for a strong immune system. By increasing cytokine production, improving T cell responsiveness, and maximising antibody formation, quality sleep helps the immune system operate. We can strengthen our immune systems and reduce our susceptibility to illness by prioritising quality sleep and making our environments conducive to rest.
FAQs
How long of a nap may I take each day?
In order to maintain optimum health and immune function, adults need seven to nine hours of sleep nightly.
If I don't get enough sleep, would my immune system suffer?
A weakened immune system can leave you more vulnerable to illness, and sleep deprivation or poor-quality sleep can do just that.
If I start getting better rest, will that assist my chronic conditions?
In order to improve chronic diseases, prioritising quality sleep is essential because it improves immunological function and decreases inflammation.
Is there a way to unwind that will help me get to sleep?
Yes, activities that calm the mind and body before bedtime include deep breathing, meditation, and gentle stretching.
How can I make my room more conducive to restful sleep?
Make sure your bedroom is quiet, dark, and chilly. Be sure to utilise soft sheets, a sturdy mattress, and a relaxing pillow before turning in for the night.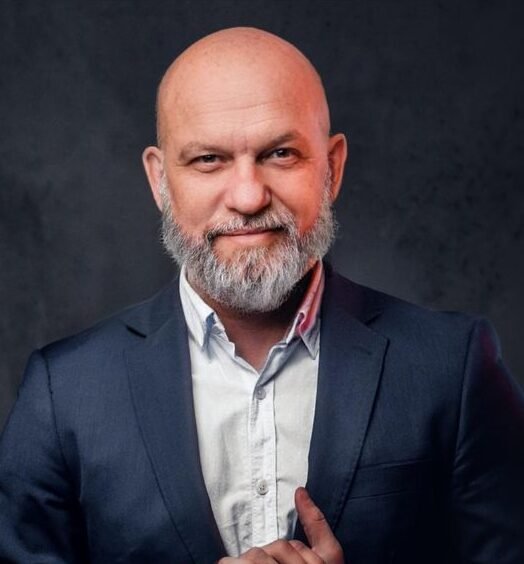 Rene Bennett is a graduate of New Jersey, where he played volleyball and annoyed a lot of professors. Now as Zobuz's Editor, he enjoys writing about delicious BBQ, outrageous style trends and all things Buzz worthy.