NBA contracts are continuing to grow even amid the current pandemic. With the league and its teams benefitting from lucrative television rights deals, players are enjoying a piece of the pie as well and several top stars have landed huge contracts ahead of next season.
There are deals signed every year that turn out not to be that great for teams, especially when it comes time to move them. While recent history has proven that no contract is untradeable, there are difficulties in moving some of the biggest ones when it's believed that a player can't match the value anymore.
Below are seven such players who could be considered hard to move on that basis.
John Wall – Houston Rockets
The Houston Rockets guard is already 31 and is owed a total of $91,677,600 over the next two seasons. While he's still one of the most talented players around, John Wall hasn't been the most available and he's only made 40 appearances since signing his supermax contract due to serious injuries.
Given how much he's being paid, the former Washington Wizards star is expected to contribute more and it will be interesting to see how he does next season.
Rudy Gobert – Utah Jazz
Rudy Gobert is one of the best defensive players the league has seen in a while and is arguably worth the supermax deal he signed with the Utah Jazz. However, he will be 33 by the time he's done collecting on the $205 million he's still owed.
Some might say his production isn't worth $41 million a year and it's highly unlikely he'll get much better than he already is right now. But the Jazz would have risked losing him had they not made the offer and he actually gave up a chunk to ensure they remained competitive.
Kevin Love – Cleveland Cavaliers
The Cavs are still paying a high price for that title they won with LeBron James in 2016. Kevin Love is the only one of their Big 3 left on the roster and is owed over $60 million over the next two seasons. He will be 34 in his last contract year. The player is currently locked in buyout negotiations with the team but he isn't actually looking to get one.
When healthy, he's still a very capable basketball player but he just doesn't fit in at Cleveland anymore as the team wants to go younger. The team would also lose lots of draft equity if they move him via trade and could use some top picks to continue to spruce things up. They are expected to be a lottery team at the end of next season and players from teams who the NCAAB odds favor should be among those they look at.
Jimmy Butler – Miami Heat
Jimmy Butler led the Heat to the NBA finals in 2020 and is every bit deserving of the $142 million deal he signed this summer. He is now owed over $215 million through 2026, when he will be 36.
Of course, there are players who will be earning around $50 million a season when they're at that age but, while Butler is a legitimate star in the league, he isn't considered to be in that tier.
Tobias Harris – Philadelphia 76ers
Tobias Harris is certainly a valuable player and has been pretty consistent these past few years. His recent season in Philly was quite strong and the team cannot regret adding him to its roster. While a top trade asset, Harris' salary is near the maximum and he happens to be paid more than a number of All-Stars.
ProFitX suggests the player contributed almost $5 million less than he should have last season, despite impressing. Harris is owed $112,899,150 through 2024.
Jarrett Allen – Cleveland Cavaliers
Jarrett Allen is making a surprising amount of money – he has a cool $100 million left on his contract over the next five years but will only be 28 at the end of it, which does have some upside. The Cavs made sure they were able to pay him the sum as soon as he landed there via trade from the Brooklyn Nets and he's now one of the highest-paid centers in the NBA.
Allen makes more than the likes of Domantas Sabonis and Clint Capela and, should the Cavaliers want to move him, they will find it very difficult as none of the teams who actually need a center has the cap space to match the $20 million he is set to make over the next several seasons.
Klay Thompson – Golden State Warriors
Undoubtedly one of the best shooters in the league and certainly the player with the purest shot, Klay Thompson hasn't actually done anything since signing a max deal as he hasn't been able to play a single game into the contract due to an Achilles injury that came right behind an ACL injury. The Warriors expect him back by Christmas this year.
We will just have to wait and see if he can bounce back but there's a lot of hope given that Kevin Durant looks as good as new after spending a season out recovering from an Achilles problem himself. Klay is still owed nearly $122 million up till 2024 and the Warriors could be stuck with his contract if he can't return to being the contributor he was before he got injured.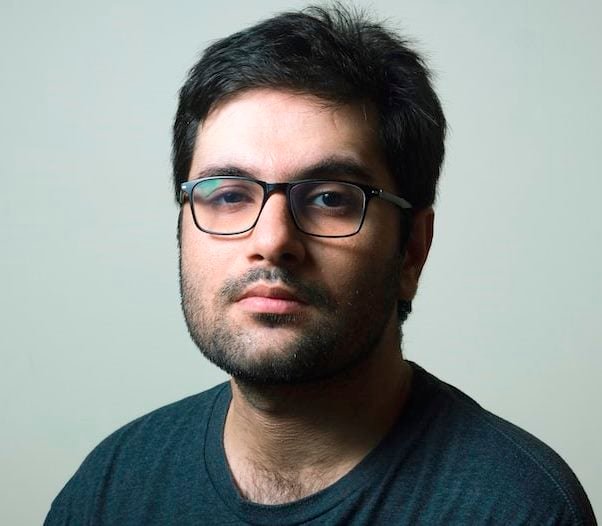 Barry Lachey is a Professional Editor at Zobuz. Previously He has also worked for Moxly Sports and Network Resources "Joe Joe." he is a graduate of the Kings College at the University of Thames Valley London. You can reach Barry via email or by phone.