T-Mobile is a subsidiary of German telecommunications company "Deutsche Telekom AG". It is a mobile communications company operating in the United States, The Netherlands, Poland, and the Czech Republic. Its headquarters is located in Germany.
In 1999, T-Mobile International AG & Co. KG holding company was established, which was later renamed T-Mobile International AG. In 2002, as DT consolidated its international operations, it anglicized the T-Mobile name to T-Mobile. By 2009, T-Mobile International AG was merged into Deutsche Telekom AG.
T-Mobile offers a wide range of digital services, including Wireless communications plans for Businesses, Prepaid services, Banking servers, and even TV services which include popular content like Netflix. Considering, its majority of the users are from the Europe region, a popular Netflix library like the US will not be accessible to them with or without T-Mobile. To learn more about bypassing geo-blocks and accessing various regional Netflix libraries, check out VPNRanks. You'll be able to find out exactly how to unblock the complete content library of Netflix from anywhere in the world.
Their wireless communications services include five types of different data programs. Each of them supports various aspects of communication such as price, speed, bandwidth, data transfer, etc.
Apart from mobile data packages, they also sell different types of hand-held devices, including cell phones, tablets, smartwatches, and other related accessories.
T-Mobile also takes its user's privacy seriously. They have included an option in their service, allowing the users to decide whether their personal information can be shared by the provider with other third parties digital authorities.
A recent outcry toward this feature has increased the tensions between this provider and its users. It all started when some users reported that they could not block this option to prevent their information sharing.
We will look into it further in a while, but first, let's see what this security feature is and what it allows the service provider to do.
What is the "Do not sell my personal information" Law?
The "do not sell my personal information" law is the brainchild of "The California Consumer Privacy Act (CCPA)." Accordingly to this act, California residents can opt-out of the sales of their personal information. The word deals here also means sharing.
This act was enacted on June 28, 2018, and while it is a very new law, it does not apply to the rest of the country. To facilitate this Act, businesses under the law must create a tool for residents to choose whether to skip sales/sharing without requiring them to make an account.
The CCPA is very clear that it wants to implement this act for the residents of California.
For starters, you need to create a page on your website titled "Do Not Sell My Personal Information."
You also need to share the categories of personal information you have typically shared in your CCPA Privacy Policy in the past year. The creation of this page is a must if you fall under CCPA jurisdiction.
Other requirements for CCPA compliance include generating $25 million or more in revenue, collecting data from more than 50,000 CA residents each year, or making half or more of your annual income from selling information.
T-Mobile compliance with CCPA
It's no surprise that T‑Mobile fully complies with the CCPA instructions and provides the "Do Not Sell" link on their websites. However, CCPA is a new data protection law that provides California citizens with certain data choices. T-Mobile allows non-California residents with the same decisions about their personal information.
They have mentioned that they do not sell any information which directly identifies the user. Such data includes name, address, banking information, social security number, and phone records.
They are also very clear about what will happen if you wish to opt-out of this sharing option. It is written on their website that "when any user decides to opt-out of this choice, they will immediately stop sharing the information with third-parties they engage on those digital properties."
Implementation of the "Do not sell my personal information" option
So how does the implementation work? Well, it's complicated and varies between different T‑Mobile brands, websites, and apps.
As a general rule, however, when you click the "Do Not Sell" link, you will be provided two choices:
(1) Set a "Do Not Sell" preference or an app setting for a particular mobile app that is not tied to your account.
(2) If you have a subscription with them, you can sign in to your account and set a persistent "Do Not Sell" preference that is stored as part of customer records.
So are they selling your private information without your consent?
As it turns out, they are not. T-Mobile is in respected compliance with the CCPA act. When investigated further, it was revealed that most of the users didn't have any problem when opting out of the "do not sell my personal information" option.
The reason behind the issues faced by some users in keeping that option enabled included provisional application or javascript glitches. The others most probably had a separate application installed, preventing them from making this feature work.
While there are many different cybersecurity applications available for your online data protection, including the best virtual private networks, they amount to nothing against the T-Mobile feature, which blocks personal information sharing.
There is no doubt that T-Mobile takes full ownership and responsibility of its user's private information and respects whatever decision they make regarding it.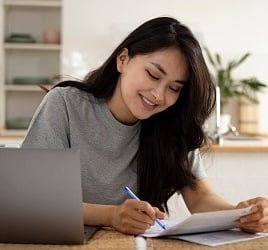 Amanda Byers is a graduate of Columbia, where she played volleyball and annoyed a lot of professors. Now as Zobuz's entertainment and Lifestyle Editor, she enjoys writing about delicious BBQ, outrageous style trends and all things Buzz worthy.