Introduction
When it comes to furnishing our homes, few pieces of furniture hold as much importance and sentimental value as our couches. They are not just places to sit; they are the heart of our living spaces, where we unwind after a long day, host gatherings with friends and family, and sometimes even take a nap. While the allure of a brand-new couch is undeniable, there's a hidden world of charm and history waiting to be discovered in the realm of used couches for sale. In this article, we will explore the art of finding treasures in the world of used couches, from the benefits of buying secondhand to tips on finding the perfect one for your home.
The Appeal of Used Couches
Economic Advantage
One of the most compelling reasons to consider buying a used couch is the financial advantage. New furniture, including couches, can be prohibitively expensive, and it's not uncommon for individuals and families to spend a significant portion of their budget on furnishing their living spaces. Used couches, on the other hand, often come at a fraction of the cost of their brand-new counterparts. These financial savings can be allocated to other essential aspects of your life or used for future investments.
Used couches often possess a unique character and charm that new couches lack. They have stories to tell, bearing the marks of time and the experiences of previous owners. These imperfections, whether they be minor scuffs or faded upholstery, contribute to the couch's individuality. Owning a used couch means you're bringing a piece of history into your home, and there's something undeniably special about that.
Sustainability has become a crucial consideration in modern life. By choosing to buy a used couch, you are actively participating in the reduction of furniture waste. The manufacturing process of new furniture consumes a significant amount of resources, including wood, energy, and water. When you opt for secondhand furniture, you are extending the life of a product and reducing its environmental footprint.
Finding the Perfect Used Couch
Define Your Needs
The first step in the journey of finding the perfect used couch is to define your needs. Consider the size, style, and functionality you require. Are you looking for a sleek and modern sofa, a cozy sectional, or a vintage piece with a touch of nostalgia? Understanding your requirements will help you narrow down your search and avoid purchasing something that doesn't fit your space or lifestyle.
Determine a realistic budget for your used couch purchase. This will prevent you from overspending and help you focus on options within your price range. Keep in mind that while you may spend less on the couch itself, there may be additional costs for cleaning, upholstery repairs, or transportation.
Before you start shopping, do some research to familiarize yourself with the different types of couches available and their average prices in the secondhand market. Websites and forums dedicated to furniture enthusiasts can provide valuable insights and recommendations.
When you find a used couch that piques your interest, don't rush into the purchase. Thoroughly inspect the piece for any damage, stains, or structural issues. Pay close attention to the frame, springs, and cushions. If there are minor flaws, consider whether they can be easily repaired or if they significantly affect the couch's usability.
Don't hesitate to ask the seller questions about the couch's history. Inquire about its age, previous owners, and any maintenance or repairs that have been done. This information can help you assess the overall condition of the couch and whether it meets your requirements.
The upholstery of a used couch is a critical factor to consider. While you can always reupholster a couch to match your style and preferences, it's essential to assess the existing upholstery's condition. Evaluate whether it's a material that can be easily cleaned or reupholstered to your liking.
Transportation and Delivery
Plan how you will transport the couch to your home. Some sellers may offer delivery services for an additional fee. If you're responsible for transportation, ensure that you have the necessary equipment and help to move the couch safely.
Caring for Your Used Couch
Once you've found and acquired your perfect used couch, it's essential to take good care of it to ensure its longevity and continued comfort.
Regular Cleaning
Regularly vacuum and clean your couch to remove dust and debris. Depending on the upholstery material, you may need to use specific cleaning products or consult a professional cleaner for deep cleaning.
Rotate and Fluff Cushions
To prevent uneven wear, rotate and fluff the cushions regularly. This will help maintain the couch's comfort and appearance.
Consider using slipcovers to protect your couch from spills and stains. Slipcovers are a cost-effective way to change the look of your couch without investing in reupholstering.
If you notice any damage or issues with your used couch, address them promptly. Small repairs can prevent more significant problems down the line.
Conclusion
In the world of used couches, there's a treasure trove of options waiting to be discovered. From the economic advantages to the unique character and environmental benefits, buying secondhand furniture is a smart and sustainable choice. By following the steps outlined in this article, you can embark on a rewarding journey to find the perfect used couch for your home. Remember that with a little patience, research, and care, your used couch can become a beloved centerpiece in your living space, offering comfort and character for years to come. So, go ahead and explore this world of hidden treasures – your dream couch may be closer than you think.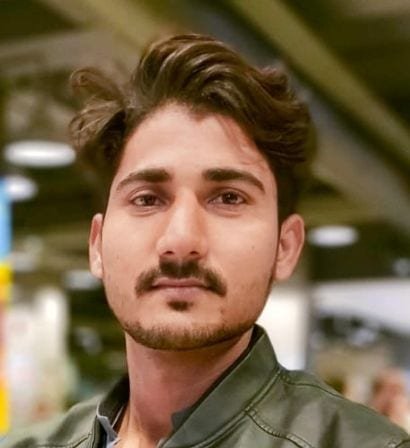 Arman Ali, respects both business and technology. He enjoys writing about new business and technical developments. He has previously written content for numerous SaaS and IT organizations. He also enjoys reading about emerging technical trends and advances.