Introduction
In the world of wigs and hair extensions, there has been a constant quest for realism and natural-looking hairlines. HD lace wigs have emerged as a game-changer in this regard, offering an unparalleled level of realism and comfort. In this article, we will explore the world of HD lace wigs, their benefits, and why they are becoming the preferred choice for those seeking a flawless, undetectable hair transformation.
Understanding HD Lace Wigs
HD lace wigs are a type of lace front wig crafted using a high-definition (HD) transparent lace material. The lace used in these wigs is incredibly fine and almost invisible when placed against the skin. This creates the illusion of a natural hairline, making it difficult for onlookers to discern that you are wearing a wig.
Benefits of HD Lace Wigs
Undetectable Realism: The most significant advantage of HD lace wigs is their ability to mimic a natural hairline flawlessly. The fine lace virtually disappears when applied correctly, allowing the wig to blend seamlessly with your skin.
Comfortable Wear: HD lace is lightweight and breathable, making it comfortable to wear for extended periods. The lace conforms to your scalp, preventing any discomfort or itching often associated with wigs.
Versatility in Styling: HD lace wigs provide a realistic parting space, allowing you to part your hair in any direction, even creating deep, natural-looking side parts. This versatility makes it easier to style and customize the wig to your preference.
Durability: Although delicate in appearance, HD lace wigs are surprisingly durable when properly cared for. They can withstand daily wear and styling, making them a long-lasting investment.
How to Apply HD Lace Wigs
While HD lace wigs offer a realistic appearance, they require careful application for the best results. Here's a step-by-step guide to applying an HD lace wig:
Prepare Your Hair: Ensure that your natural hair is clean and flat. Braid or pin it up to create a smooth base for the wig.
Secure the Wig: Place the HD lace wig on your head, adjusting it to sit comfortably and aligning the front edge with your natural hairline.
Trim Excess Lace: Trim any excess lace along the hairline using sharp scissors. Be cautious not to cut too close to the hairline to avoid damage to the wig.
Adhesive Application: Apply a high-quality adhesive or wig glue along the lace edge, securing it to your skin. Allow the adhesive to dry and become tacky before pressing the lace down.
Blend and Style: Use makeup or concealer that matches your skin tone to lightly tint the lace and create a more seamless look. Style the wig as desired.
Conclusion
HD lace wigs have revolutionized the world of wig-wearing by offering an unparalleled level of realism and comfort. With their undetectable lace, versatile styling options, and durability, these wigs have become the preferred choice for those seeking a natural and flawless hair transformation. Whether you're looking to change up your hairstyle, cover hair loss, or simply enhance your look, HD lace wigs provide a reliable and realistic solution that can boost your confidence and transform your appearance with ease. Embrace the beauty of HD lace wigs and experience the magic of a truly natural hairline.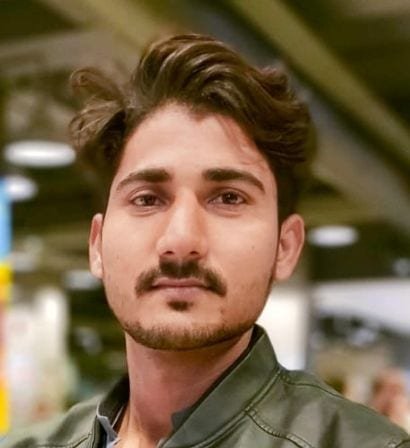 Arman Ali, respects both business and technology. He enjoys writing about new business and technical developments. He has previously written content for numerous SaaS and IT organizations. He also enjoys reading about emerging technical trends and advances.