Introduction
Are you looking to make your home into a showstopper? Installing glass balustrades is extremely popular and one of the best ways to create an awe-inspiring look with visitors asking for the designer's details. Glass balustrading has become increasingly popular in recent years, offering homeowners unique optical properties, durability and stunning visual appeal. Keep reading to learn how incorporating glass balustrades can transform your home's interior or exterior design with beauty, value, and practicality.
Glass Balustrades Benefits
Installing glass balustrades in your home can offer various benefits regarding aesthetics and functionality. Here are six advantages of incorporating glass balustrades into your home design:
Enhanced Visual Appeal:
The installation of glass balustrades in your home can bring about various benefits, one of which is enhanced visual appeal. These sleek and modern design elements can instantly transform any space into a modern sophisticated, and elegant environment. Glass allows for uninterrupted views, creating a sense of openness and spaciousness. Furthermore, glass balustrades' transparency allows natural light to flow through, creating a brighter and more inviting atmosphere. Additionally, glass balustrades are highly versatile and can be customized to match any style or design preference, whether contemporary or traditional. Their seamless integration with existing architecture adds a touch of class and refinement to any home. Aside from their aesthetic benefits, glass balustrades also offer practical advantages, including easy maintenance compared to other materials such as wood or metal.
Unobstructed Views:
Installing glass balustrades in your home offers numerous benefits, with unobstructed views as the advantage. Unlike traditional balustrades that hinder visibility, glass balustrades provide an uninterrupted panorama, maximizing the natural light and scenic beauty of your surroundings. This enhances the aesthetic appeal of your property by creating a seamless connection between indoor and outdoor spaces giving an airy feel. Additionally, the transparency of glass creates an illusion of larger living areas, making small spaces seem more expansive and open. The sleek and modern design of glass balustrades adds a touch of sophistication to any home decor while also adhering to safety regulations. Made from toughened safety glass, these balustrades ensure durability and provide secure support for staircases or elevated platforms. Moreover, maintenance is hassle-free as they resist corrosion and require simple cleaning techniques to retain their clarity over time. Overall, installing glass balustrades in your home combines practicality with elegance and elevates your living environment.
Safety and Durability:
Glass balustrades offer numerous benefits regarding safety and durability, making them an excellent choice for homeowners. Firstly, their transparent nature provides unobstructed views, allowing natural light to flood the space and creating a sense of openness. The toughened glass panels in these balustrades are designed to withstand considerable pressure, ensuring enhanced safety and protection against accidental impacts. Moreover, they are highly durable and resistant to scratches and fading caused by constant exposure to sunlight or harsh weather conditions. With minimal maintenance requirements, glass balustrades offer long-lasting performance without compromising aesthetics. Additionally, their versatility allows easy customisation to match any interior or exterior design theme seamlessly. Installing glass balustrades adds a touch of sophistication and elegance to your home and guarantees reliable safety features that stand the test of time.
Easy Maintenance:
Installing glass balustrades in your home comes with several easy maintenance benefits. Firstly, glass is highly resistant to wear and tear, making it a durable choice for long-term use. Unlike other materials, such as wood or metal, glass does not rust or decay over time. This means you won't have to worry about frequent painting or refinishing to maintain its pristine appearance. Additionally, cleaning glass balustrades is a breeze. A simple wipe with a damp cloth or a mild cleaning solution is all it takes to keep them sparkling and free from smudges or streaks. The glass's transparency also adds elegance and openness to any space, creating an illusion of larger areas and allowing natural light to penetrate rooms effortlessly. Overall, the low maintenance requirements and aesthetic appeal make glass balustrades an ideal choice for homeowners seeking sophistication coupled with practicality in their homes.
Versatility in Design:
Versatility in design is a crucial aspect of creating cohesive and visually appealing home decor. An emerging trend that showcases such adaptability is the installation of glass balustrades. These transparent barriers add a touch of elegance and offer numerous benefits for homeowners. Firstly, glass balustrades create an illusion of space, making even small areas feel more open and light-filled. Additionally, they provide unobstructed views of the surroundings, allowing natural light to penetrate deeper into the living space. Moreover, their sleek and modern appearance effortlessly complements various interior designs minimalist or contemporary styles.
Furthermore, glass balustrades are highly durable and require minimal maintenance compared to traditional materials like wood or metal. Lastly, these installations enhance safety by providing a barrier without compromising the aesthetic appeal of your home. With its myriad advantages, incorporating glass balustrades undoubtedly elevates the overall ambience and functionality of any residential setting.
Increased Property Value:
Installing glass balustrades in your home can significantly increase its property value. These sleek and modern structures add an aesthetic appeal and offer numerous benefits. Firstly, they maximize the natural light entering your space, creating a bright, airy atmosphere. This not only enhances the overall appearance of your home but also reduces reliance on artificial lighting, reducing energy costs. Furthermore, glass balustrades are highly durable and require minimal maintenance, making them a long-lasting investment. Their transparent nature also provides unobstructed views, allowing homeowners to enjoy scenic landscapes or city skylines from any part of the house. In addition to their practicality and elegance, potential buyers perceive glass balustrades as luxurious, leading to increased property value and market appeal. Therefore, opting for glass balustrades in your home is a wise decision that complements your interior design while adding significant value to your property.
In summary, Glass ages very slowly, so glass balustrades offer a combination of aesthetic and practical benefits, enhancing the overall look of your home while also providing safety, durability, and ease of maintenance. Whether renovating your current space or building a new home, glass balustrades can be a stylish and functional addition to your design. If you are looking for a company that masters the installation of different balustrades, Wood Glass Group is one to look out.
FAQs
Are glass balustrades safe for homes with children and pets?
When properly designed, installed, and maintained, glass balustrades can be a safe option for homes with children and pets. Tempered or laminated safety glass is commonly used in glass balustrades as it provides enhanced resilience and resistance to breakage compared to standard glass. These types of glass are designed to shatter into small, relatively harmless pieces instead of sharp shards. Additionally, the edges of the glass panels should be smooth and polished to prevent any potential injuries. The glass balustrade system must meet regulatory standards and local building codes to ensure optimal safety. Installing handrails or guardrails alongside the glass panes can further enhance stability and prevent accidental falls or collisions. Regular inspections and maintenance are essential to identify any cracks or defects that could compromise the integrity of the balustrades. Ultimately, while glass balustrades can be safe for homes with children and pets, homeowners must prioritize quality materials, proper installation, and ongoing maintenance to mitigate potential risks effectively.
How do glass balustrades enhance the aesthetic appeal of a home?
Glass balustrades enhance the aesthetic appeal of a home by adding a touch of elegance and modernity. The transparent nature of glass allows for unobstructed views, creating a sense of openness and spaciousness. This creates an illusion of larger living areas, making the entire space appear brighter and more inviting. Glass balustrades also complement various architectural styles, from contemporary to minimalist, seamlessly integrating into any design scheme. Moreover, they bring a sleek and sophisticated look to indoor and outdoor spaces. The clean lines and smooth finish of glass balustrades provide a visually pleasing contrast to other elements in the home, such as wooden or metal accents.
Additionally, their versatility allows them to be used in different areas like staircases, balconies, or terraces. Furthermore, glass balustrades are low-maintenance as they do not require regular painting or staining like traditional materials. Overall, the addition of glass balustrades elevates the overall aesthetic appeal of a home by introducing a touch of sophistication and style while maximizing natural light flow and providing uninterrupted views for homeowners and visitors alike.
What types of glass are used for balustrade installations?
Regarding balustrade installations, several types of glass are commonly used due to their many advantageous properties. One type is toughened glass, known for its strength and safety features. This type of glass undergoes a heating and rapid cooling process that gives it increased resistance to breakage, making it an ideal choice for balustrades where safety is a priority. Another popular option is laminated glass, which consists of two or more layers of glass with an interlayer in between. This interlayer provides added durability and prevents the glass from shattering upon impact, enhancing safety in balustrade installations. Laminated glass also has soundproofing qualities and can reduce noise transmission, making it suitable for balconies or decks near high-traffic areas.
Additionally, toughened and laminated glasses can be customized with various finishes, such as frosted or tinted designs, to enhance privacy or improve aesthetics based on individual tastes and requirements. Overall, selecting the appropriate type of glass for a balustrade installation should consider safety standards, location requirements, design preferences, and desired functionality while adhering to professional guidelines. Other types of glass balustrades are frameless glass balustrades, opaque or patterned glass, and tempered glass.
Conclusion
Balustrades and railings made of glass are the perfect way to bring a special touch of class and sophistication into your home. Not only can this look be achieved on a budget, but it also works with many different design styles. Whether you are looking for something contemporary, modern, or rustic, glass balusters provide a sleek and efficient solution that will boost your home's curb appeal in no time. Remember that they can even help by supplying your deck or balcony with an improved safety barrier without taking away from the atmosphere of your outdoor living area. Installing glass balustrades is the perfect option if you're looking for versatility at its finest!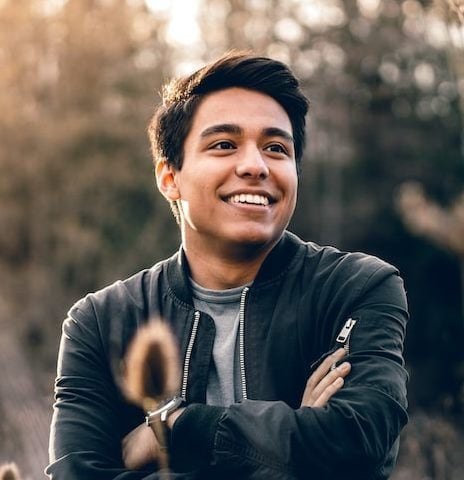 Wayne Probert is a senior reporter at Zobuz, covering state and national politics, and he is a grantee with the Pulitzer Center on Crisis Reporting. Before joining Zobuz, he worked as a freelance journalist in Kentucky, having been published by dozens of outlets including NPR, the Center for Media.