Did you know that 59.7 million U.S. residents lived with multiple generations under one roof as of March 2021? And are you wondering if you should be raising your children in this type of household?
We tend to think of a typical family set-up where the parents work and then come home to spend time with their kids. But the times have changed, and the world we live in is completely different than what it used to be. Going forward, experts predict that multigenerational living will be the new norm.
If you're curious about why you should be considering a multigenerational household for your family, you came to the right place. Keep reading for a full breakdown.
Strengthening Family Bonds
A multi-generational home helps to strengthen the bonds between generations. Having grandparents, parents, and children all living in the same house creates a sense of security and comfort. This can be helpful in difficult times when family members can turn to one another for comfort and guidance.
With the help of both the old and young, household tasks and daily routines are simplified. This saves family members time and energy, which can be used to spend quality time together.
It can foster an understanding and appreciation for each other's diverse perspectives. You'll have the ability to come together and tackle challenges as a unified team. All these benefits foster a sense of connection among family members.
Financial Benefits of Shared Resources
Shared resources amongst many generations of a family allow families to enjoy economies of scale. This means that resources can be split amongst family members. This results in lower costs for each individual.
Additionally, it also provides each family member with a safety net in times of financial hardship. This allows family members to turn to one another to reach common goals in an affordable manner.
Lastly, this type of social support can provide greater access to resources. This could include sharing groceries, carpooling, splitting utility costs, and more. This can result in savings for everyone in the household.
Beneficial for an Aging Parent
Living in a multigenerational household can be a great benefit when it comes to caring for aging parents. With the sharing of resources and financial support, caring for aging parents can be much easier.
Family members can help split the cost of medical bills, transportation, and other costs associated with elderly care. To help you better understand the cost of caring for aging parents, check out this site https://www.startanexchange.com/exchange-types/care-for-aging-parents.
Furthermore, adult children can often help care for their aging parents. They also receive help from their own children from their parents. This can help reduce childcare expenses and give more flexible care options to grandchildren.
The Importance of Multigenerational Household
Living in a multigenerational household offers countless benefits and lessons for all ages. From learning more about ourselves and our families to feeling an increased sense of community and responsibility, it is clear that multigenerational living can be beneficial. Try it for yourself and experience the joy and connection that this kind of living brings!
Be sure to browse our site for helpful tips and advice on all aspects of family, health, and much more.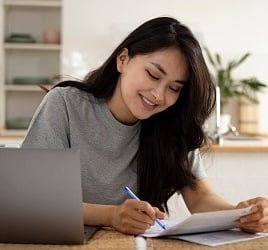 Amanda Byers is a graduate of Columbia, where she played volleyball and annoyed a lot of professors. Now as Zobuz's entertainment and Lifestyle Editor, she enjoys writing about delicious BBQ, outrageous style trends and all things Buzz worthy.