The way people run their businesses today is quite different from what used to happen ten years ago. Business owners are leveraging the resources available to them to streamline business operations. Payment has significantly impacted my modernization because enterprises and customers have a wide variety of payment methods to choose from.
Businesses are leveraging automation because it saves time and increases business productivity. Fiat money is slowly being replaced by electronic transfers, especially now that contact with strangers can result in contracting coronavirus. But even before the pandemic hit, businesses were fast appreciating the convenience and seamlessness of electronic transfers.
That said, it's no secret that business-to-business payment options have evolved slower than other business payment options. Even though disruptive technologies have made it easier for B2B payment options to get better, most enterprises continue choosing conventional payment methods over modernized payment modules.
If you're a forward-thinking entrepreneur in the B2B sector, you must be wondering if there are hopes that you'll find a payment platform that satisfies your business needs. You're in luck because this article will provide you with the answers you need. Go through this guide to learn the best B2B payment solutions you should try out in 2021.
What are B2B Payments?
Before you go too far, let's first clarify what B2B payments are; they're transactions between two businesses. B2B payments differ from person to person or person to customer payments because the transactions are longer and more complex.
Paper checks are the standard way of transacting with another brand for most businesses, even though they're much less effective than digitized payment solutions. There is a great need for organizations to adopt more efficient financial services because this would drastically improve performance. Modern financial services would expedite transactions and allow staff to focus on more pressing business responsibilities.
The Most Popular B2B Payments Options Your Business can Adopt
We've established that paper checks are an outdated payment method that your business should leave in the past. However, as you contemplate the transition to modern payment options, here are options to consider.
1. Credit Cards
Credit cards are perhaps the most adopted payment method for customer to business transactions. But B2B has been late to the party, and it's about time companies considered this. Using credit cards for payment is quite convenient because you don't have to deal with hard cash every time you want to pay another company.
Credit cards would allow your organization to safely and swiftly float cash to and receive payment from companies you transact with. Besides, this payment will significantly reduce the amount of paperwork your financial department has to deal with after every transaction. In case you want to ascertain that all payments have been made, you can simply track your credit card's electronic statement. This simple transition from paper to electronic significantly reduces the amount of paper waste your organization perpetuates.
Even if your credit cards incur yearly interest, if you pay off the interest monthly, you won't feel the pinch at the end of the year. What's more, credit cards enable you to make on-time payments that help you preserve the working relationship you have with different companies.
2. Wire Transfers
The next payment option to consider for B2B transactions is wire transfers. If you want to uphold your organization's reputation, you can use wire transfers to make real-time payments that uphold transparency and accountability.
Wire transfers are also suited for businesses that transact with international organizations. That's to the internet's connectivity; you can easily float cash and receive payments in a matter of minutes every time you seal a deal with international business partners.
As long as your priority in payment is swiftness, wire transfers will serve that purpose. You won't have to keep following up with a partner about payments that have been due for weeks or even months. You can either choose digital or cash-based wire transfers depending on how your finances are set up.
3. Digital Payment Platforms
Digital payment platforms like PayPal, Venmo and Google Pay have become household names because so many people use them for local and international transactions. The good thing about online payment platforms is that they're fast and reliable. You can be assured of transparency because these are big brands that would not risk inefficiency because even one incident would forever taint their brand image.
All you need to use one of these digital payment platforms is to set up an account that makes it easy to track money that comes in and out of your account. You can even go as far as downloading the payment app of your choice for easy access and convenient use every time you need to make a payment.
The only challenge of using digital payment platforms is the transaction fees you incur, but it's all worth it if you consider the convenience you'll be enjoying.
4. Cash
Lastly, there is cash which might sound counterintuitive during these digital times, but it works. In fact, it might be the most effective way to conduct B2B transactions because you won't incur any transaction fees. The only challenge is finding secure means to send and receive money between your partners, and once you do, nothing can stop you from building trusting relationships with any business that ever partners with you on anything.
What's more, it's always good to handle money in its physical form because it makes it easy to acknowledge the strides you've made as a brand. You'll, however, need to be very keen because hard cash can easily be lost or miscounted. Additionally, you might experience a negative cash flow balance that the business will take a long time to recover from.
Wrapping Up
When you establish a suitable B2B payment method that works for your organization, business transactions become less stressful. Remember you can use different payment methods with different businesses in order to build efficient relationships with companies you do business with.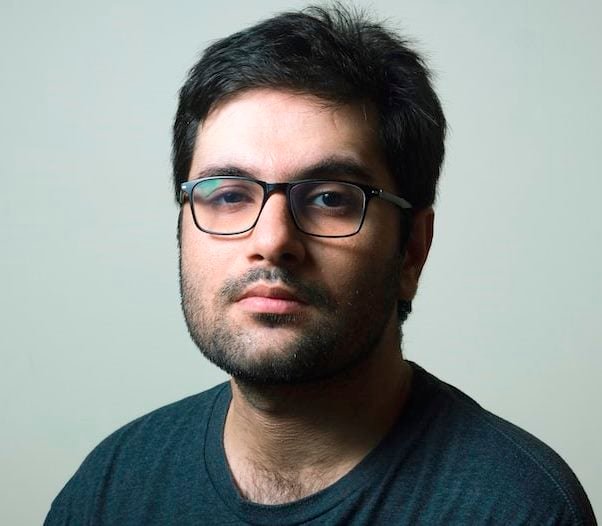 Barry Lachey is a Professional Editor at Zobuz. Previously He has also worked for Moxly Sports and Network Resources "Joe Joe." he is a graduate of the Kings College at the University of Thames Valley London. You can reach Barry via email or by phone.