You love the adventure of hitting the trails in your Jeep or truck, but you know your stock bumpers just aren't going to cut it out there. When the terrain gets rough, you need bumpers that can handle the impact without damage. You've been thinking it's time for an upgrade to bumpers built for off-roading so you can take on bigger challenges without worry.
We've got you covered. We searched high and low to find the best Jeep & truck bumpers built rugged and tough enough for serious off-road adventures. These bumpers will transform your rig into an off-road beast ready to tackle anything the trail throws your way. Say goodbye to stock bumpers and hello to the off-road bumpers you've been dreaming of. It's time to take your off-roading to the next level.
Whether you're looking to boost capability, functionality, or style, you'll find premium off-road bumpers in our round-up to suit your needs and budget. Install a set of these bumpers and you'll gain ground clearance, skid plate protection, and recovery points so you can conquer terrain that was previously off-limits. You're just a few bolt-ons away from off-road nirvana. Let's get to it!
Top-Rated Jeep Bumpers for Off-Road Protection
When you're gearing up for off-road adventures, the right bumper can make a big difference in how well your Jeep handles the tough trails. Here are some of the top-rated bumpers for Jeep Wranglers and Gladiators:
The Rugged Ridge XHD Modular bumper is a popular choice. This heavy-duty bumper protects your front end while allowing for modular attachments like a winch plate, D-rings, and lights. The textured black powder coat finish looks great and resists scratches.
For the ultimate in protection, check out the Smittybilt XRC front bumper. This bumper features a rugged tubular design, and integrated winch mount, and comes with D-rings for maximum utility. The bumper wraps around the front corners to shield the entire front end from impacts.
If you want a bumper with style, the Barricade Trail Force HD is a good option. This bumper has an aggressive, angular design with LED fog lights built right in. The one-piece welded construction and zinc undercoating provide durability while the matte black finish gives it a custom look.
For the rear, the Rampage Products TrailCrusher bumper offers full protection. This bumper features shackle mounts, a receiver hitch, and cutouts for sensors, lights, and a backup camera. The diamond plate design and black powder coat make it a stylish addition to any off-road Jeep.
With the right bumpers protecting your Jeep front and back, you'll have the confidence to conquer even the toughest trails without worrying about damage. Now get out there and adventure on!
Must-Have Truck Bumpers for Serious 4×4 Use
When you're ready to take your truck off-road, you need bumpers that can handle the rough terrain. Here are two must-have bumpers for serious 4×4 use:
Ranch Hand Legend Grille Guard
This heavy-duty grille guard protects your front end from brush, debris, and whatever else the trail throws at you. Its 12-gage steel construction can withstand impacts while the textured black powder coat finish resists scratches and rust. The Legend attaches directly to your truck's frame for maximum strength. Whether you're on a rocky trail or plowing through mud pits, this bumper's got your front end covered.
Smittybilt XRC Gen2 Rear Bumper
For your truck's rear, the Smittybilt XRC Gen2 bumper is essential gear. Its 3/16-inch cold rolled steel plate and tubular construction provide serious impact protection. The bumper also comes with built-in recovery points so you can self-recover or pull out other stuck 4x4s. Recessed light cutouts let you mount reverse lights or work lights. And if you do get stuck, the bumper's angled corners give you solid pushing points so your buddies can shove you out.
With these bumpers guarding your front and rear, you'll have the confidence to traverse even the most challenging off-road terrain without worrying about damage. Your truck will be equipped to handle the impacts, let you recover yourself from sticky situations, and keep your 4×4 adventure going. Now get out there and conquer those trails!
How to Choose the Right Off-Road Bumper for Your Vehicle
When looking for a 4×4 Jeep off-road Bumpers, you'll want to consider a few factors to choose the right one for your vehicle and needs.
Material
The most common materials for off-road bumpers are steel and aluminum. Steel bumpers are typically more heavy-duty and affordable, ideal for hardcore off-roading. Aluminum bumpers are lighter but often more expensive. For most casual off-road enthusiasts, a steel bumper will work great and hold up well to impacts.
Style
There are a few main styles of off-road bumpers:
Stubby bumpers extend just beyond the vehicle's factory bumper, offering minimum protection. They're lightweight but may not prevent damage in a collision.
Mid-width bumpers provide more coverage than stubby bumpers and protect vital components like differentials, steering, and suspension. A good choice for most.
Full-width bumpers offer maximum protection and coverage. They're best for aggressive off-roading where impacts are more likely. However, they can be heavy and require modifications.
Additional Features
Many off-road bumpers offer useful extras like:
Winch mounts to attach a winch for self-recovery.
Light mounts for off-road lighting.
Tire carrier to mount a spare tire.
D-ring mounts to attach tow straps for pulling other vehicles.
Grille guard for protecting the front grille and headlights.
Installation
Off-road bumpers typically bolt directly to your vehicle's frame, often reusing factory mounting points. For some vehicles, minor trimming or modifications may be required. If you're not comfortable with the installation, have the bumper installed by a professional. Proper installation is important for safety, and durability, and to avoid issues with your vehicle's warranty or operation.
Choosing an off-road bumper is an important decision. By considering the material, style, features, and installation requirements, you can select a bumper that suits your specific needs and will handle whatever adventures you throw at it.
Conclusion
So there you have it, everything you need to know about upgrading your Jeep or truck with a heavy-duty bumper for off-roading adventures. With so many options to choose from at various price points, you're sure to find something that suits your needs and budget. Whether you want maximum protection, added style points or something in between, a new bumper is a great way to boost your off-road capability and confidence. Now the only question is – what are you waiting for? The trails are calling your name. Get out there and put that new bumper to the test! The open road awaits.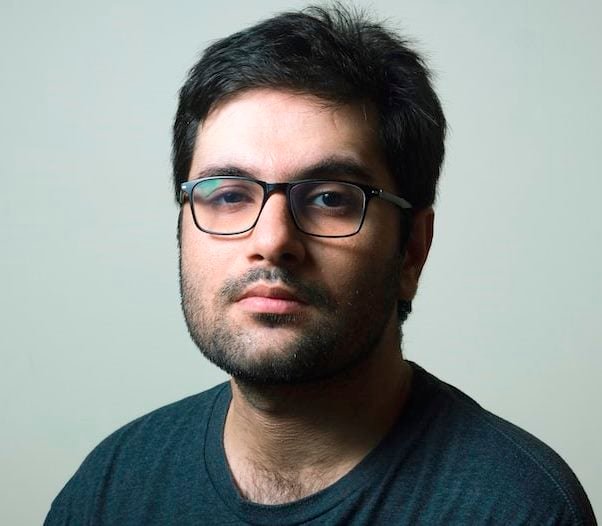 Barry Lachey is a Professional Editor at Zobuz. Previously He has also worked for Moxly Sports and Network Resources "Joe Joe." he is a graduate of the Kings College at the University of Thames Valley London. You can reach Barry via email or by phone.