Are you interested in building your own luxury clothing line? Whether you're new to starting a business or experienced in the field, you may want to consider this guide.
It's a decision you should take seriously, so you want to be sure about it before starting. You have a lot to work on to get your name out there, but the question is, how do you begin?
Here's a quick guide on how to start a luxury clothing brand!
Settle With a Niche
The first step to starting a luxury clothing business is to identify a niche you want to settle with. Note that this is crucial since it dictates the direction of your brand and determines your target audience.
Your niche will be your brand's primary focus when it comes to styles. It goes anywhere from high-end streetwear to sustainable pieces. The goal is to make sure it carries a unique look and motive.
You can also look into recent trends and other market research techniques to measure your growth potential. Moreover, it gives you an idea of the latest preferences and what brands have yet to try.
Focus on Personalizing the Brand
One way to ensure you develop a successful luxury clothing line is by personalizing it. A few ways to do so include defining the target audience and creating a strong brand identity.
It involves developing a brand name, logo, and brand story that resonates with your goals and audience. Note that it also includes physical aspects of the brand, from packaging to colors or styles.
Be sure to focus on quality and detail to ensure the best results once you market your brand. You can shop for custom patches to add to each piece to give it a special label.
Emphasize Symbolic Value
Launching a luxury clothing business requires careful planning and execution. One aspect you want to highlight is how your brand delivers symbolic value.
It's one factor that sets your brand apart from others and creates a stronger sense of identity. At the same time, it focuses on showcasing how the brand contributes to social standing.
Consider incorporating several marketing strategies to gain recognition and strengthen your customer base. Some methods you can consider are collaborations or partnering with influencers.
You also want to be sure you're selling clothes made from premium materials.
Reinforce Exclusivity
To stand out in the competitive world of luxury fashion, you want to reinforce exclusivity. It focuses on making your audience perceive and understand that your brand is exclusive.
You can do so by providing them with a strong story, goal, and identity. This helps you connect with individuals who resonate with your brand while emphasizing how you stand out.
Deliver a Consistent Brand Promise
One of the best business tips you can get before starting a business is to stick with consistent brand promise. It defines your brand's identity, values, and style. At the same time, it ensures it sticks across all aspects of the business.
Note that you can always update your brand identity, but it's best to keep the same vision. This way, your customers know you're passionate about your cause. Moreover, they can feel part of an exclusive movement, despite the changes.
Learn How to Start a Luxury Clothing Brand Right Here
Learning how to start a luxury clothing brand requires you to understand how careful you should be throughout the process. It's best to focus on building a strong foundation from the start to ensure effective and desirable results.
Check out the rest of our blog for more tips like this!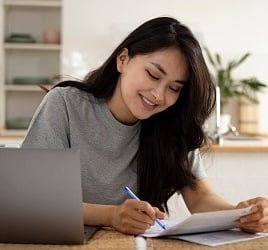 Amanda Byers is a graduate of Columbia, where she played volleyball and annoyed a lot of professors. Now as Zobuz's entertainment and Lifestyle Editor, she enjoys writing about delicious BBQ, outrageous style trends and all things Buzz worthy.