You can get everything right in business, from product selection to advertising, only to have a business fail because of inventory issues. Inventory management errors cause billions in losses every year. If you want to minimize your losses, you'll need an excellent omnichannel fulfillment system.
If you want to serve your customers properly, you need a proper inventory storage system. Use the tips below to handle warehouse management the right way.
Track Your Best Sellers
You only have so much warehouse space to store your products. You have to optimize the amount of inventory you carry at any time. If you don't hold enough of your best-selling products, you'll run out eventually and have unhappy customers.
You need to devote more of your warehouse space to products that sell the most. Look at your sales reports to see what product SKUs move the fastest. Order more of those inventory items to ensure you don't run out.
Of course, your best products will probably change over time. Keep a constant eye on your best-seller report and change your ordering strategy based on how it changes.
Use an Inventory Manage Program
It's not easy to keep track of a lot of inventory. You'll spend your whole day in spreadsheets and other data management programs if you manage things by hand. That's time you can't afford to waste.
You can make things easier for yourself and your employees by using inventory warehouse management systems. These programs will centralize your inventory in a database and link it with your other systems.
One great integration with an eCommerce store. Whenever someone buys a product, that gets deducted from your inventory count. This type of automation ensures you don't make data entry errors and have the correct inventory counts.
Use Smart RFID Tags
Finding inventory in a large warehouse isn't an easy task. You may have some pickers who can memorize where everything is and quickly find everything. However, memory doesn't work as well when your floor layout and inventory placement change.
RFID tags on your inventory make memorizing inventory location unnecessary. Instead of tracking down a product yourself, you can use RFID tags to find products automatically.
These tags send a signal that your inventory software can track. Because of that, you won't need to worry about someone being unable to find a product. This will help you get your products packed more quickly and to your customers.
Use a Great Warehouse Layout
Even if you do a great job organizing your inventory, your product pickers need to get to those locations quickly. If you have an unorganized warehouse layout that makes it hard to travel to products, you will slow down the picking process.
A seamless inventory layout will help your logistics process. If you do your reporting well and know your best-sellers, put them in a location that's quick for your workers to access.
Do any of your products get sold together commonly? If so, place those items close together in the warehouse to reduce the time people have to walk to products.
You may also be tempted to create complicated pathing that makes sense at the time. However, doing this is often a mistake. Keep your warehouse pathing as simple as possible to avoid confusion with your workers.
Liquidate Poor Sellers
If you have a lot of product SKUs, you'll eventually come across the problem of wasting space with poor sellers. You're always going to have high and low-volume products. The question is, do you keep poor sellers around or liquidate your inventory to make room for more profitable products?
It makes sense to liquidate items that don't sell well in most cases. You're better off using your inventory space to stock up on products you know will sell.
You can also remove product lines to experiment with new products. You have more limited capabilities when you give up precious storage space for products people don't want. Use that space to experiment with product ideas to try and develop other big sellers.
Perform Inventory Audits
Even great inventory systems are wrong at times. People can make data entry errors and misplace items. While these are issues you can easily fix in some situations, they can cause a panic if you find the problem when you're trying to track down products to ship.
If you want to stop rushing to fix inventory issues, perform regular audits on your inventory. It isn't enough to know you put an item in your warehouse and shipped it out. You need to do inspections to verify the amount of product you have in the warehouse.
Doing this will help you stay on top of your stocks.
Monitor Your Suppliers
You're only as good as your weakest link in inventory management, and that weakest link isn't always because of your company. There may be times when you'll have supplier issues that cause problems with your inventory.
Keep a close eye on your supplier's performance over time. You should expect a constant level of performance. Take note whenever that performance slips.
If performance continues going down, it's time to have a conversation with your supplier. If they can't meet your needs, you'll need to find suppliers who can.
Do Everything You Can to Optimize Your Inventory Storage
You can get away with having a poor inventory storage system initially, but that changes when your business starts to grow. As you get more demands, your warehouse system will fall apart as it takes too long to do anything. Put the tips above into place to get the best logistics you can for your company.
Head back to the blog if you want to find more tips that will help every small business owner.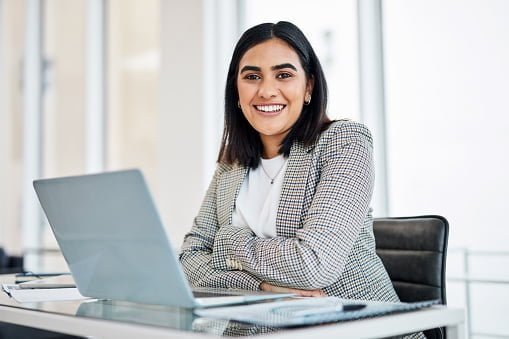 Piran is the bestselling author of the Zobuz, TheHearus and other well known Blogs. Her books have sold hundred of copies and are published in different languages.