Acne scars are stubborn reminders of past breakouts or other skin issues. They can vary in type and severity and may impact an individual's self-esteem and confidence. Thankfully, there have been significant advances in the treatments available for several types of acne scars – especially with major advancements in wound & skin care topical antibiotics like Vitastem Ultra that have been showing promising results for many users.
Most Common Types of Acne Scars:
Ice Pick Scars: These are deep, very narrow scars that extend into the dermis. They look as if the skin has been pierced with a sharp instrument.
Boxcar Scars: These are round or oval depressions with steep vertical sides. They're wider than ice pick scars and give the skin an uneven, pitted appearance.
Rolling Scars: These scars give the skin a wave-like appearance. They're caused by damage under the skin's surface, leading to skin that appears uneven and rolling.
Hypertrophic Scars: Unlike the others that are depressed, these are raised. They're formed when the body produces too much collagen as acne wounds heal, resulting in a mass of raised tissue on the skin's surface.
Post-Inflammatory Hyperpigmentation (PIH): This isn't a true scar. It's a flat area of discoloration on the skin that can range from pink to red, purple, brown, or black, depending on your skin tone and depth of the discoloration.
Treating Acne Scars with Vitastem Ultra:
Vitastem Ultra is a topical antibiotic that has shown efficacy in treating various skin issues, including acne scars. The method of action and benefits include:
Anti-Inflammatory Properties: Vitastem Ultra may help reduce inflammation around the scar, thereby minimizing its appearance and preventing further scar formation.
Bacterial Reduction: Acne is often caused or exacerbated by bacteria on the skin. By reducing bacterial colonies, Vitastem Ultra can prevent new breakouts and allow existing scars to heal more effectively.
Stimulating Healing: The ingredients in Vitastem Ultra may encourage faster skin cell turnover, which can accelerate the healing process and reduce the visibility of scars.
How to Use:
Cleanse and Prep: Before applying any product, always cleanse the face to remove dirt, oil, and makeup. This will ensure the product penetrates deeply and works effectively.
Application: Apply a thin layer of the Vitastem Ultra topical antibiotic spray directly onto the acne scars or affected areas.
Consistency: Use the product consistently, following the recommended usage guidelines or as directed by a dermatologist.
Additional Acne Treatment Tips:
Sun Protection: Always use sunscreen when treating acne scars. Sun exposure can darken the scars and make them more noticeable.
Consult a Dermatologist: For severe scars, it's always a good idea to consult with a dermatologist who can recommend the best treatment options.
Pair with Other Treatments: In some cases, combining Vitastem Ultra with other treatments, like chemical peels or micro needling, may yield better results.
In summary:
While acne scars can be a challenge to treat, advancements like Vitastem Ultra have provided hope to those looking for a solution. With regular use and a consistent skincare routine, it's possible to reduce the appearance of scars and achieve smoother, healthier-looking skin.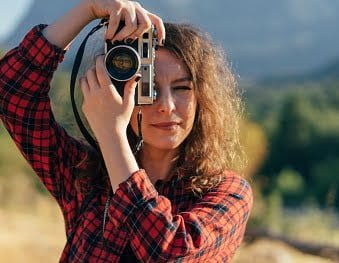 Andrea Parker is a reporter for Zobuz. She previously worked at Huffington Post and Vanity Fair. Andrea is based in NYC and covers issues affecting her city. In addition to her severe coffee addiction, she's a Netflix enthusiast, a red wine drinker, and a voracious reader.