Portugal, a mesmerizing country located on the Iberian Peninsula, possesses a remarkable linguistic history that recounts a story of varied influences and linguistic development.
Spoken by countless individuals worldwide, the Portuguese language holds a distinguished lineage that stretches back to ancient times. Over the centuries, it has undergone a captivating evolution, assimilating an array of influences from noteworthy civilizations such as Latin, Celtic, Arabic, and many more.
In this article, we will delve into this mesmerizing transformation, unraveling its linguistic journey and uncovering the diverse tapestry from which the language spoken by millions today has emerged.
Latin and the Birth of Portuguese
The linguistic foundation of modern Portuguese can be traced back to Latin, the language of the Roman Empire.
Latin quickly spread and became the dominant language following the Roman conquest of the Iberian Peninsula in 218 BC. It was widely spoken and used in both written communication and artistic expression, including numerous historical poems and literary works.
Over time, Vulgar Latin emerged as the common spoken language, gradually transforming into what we know today as Portuguese. Latin left an indelible mark on Portuguese vocabulary, grammar, and pronunciation.
Celtic and Pre-Roman Influence
Before the Roman era, Portugal was inhabited by Celtic tribes, primarily the Gallaeci and Lusitanians.
Although their languages did not survive, their impact on Portuguese can be seen in place names, personal names, and certain cultural aspects. Celtic influences added a distinct Celtic touch to the linguistic mosaic of the region.
Moors and the Arabic Influence
In the 8th century, the Moors from North Africa brought Arabic to the Iberian Peninsula during their conquest. This period of Moorish rule, known as the Islamic Golden Age, left an indelible mark on Portuguese culture and language.
Due to the Arabic influence of the Moorish rule, numerous Arabic words entered the Portuguese lexicon and continued to be present in Portuguese vocabulary today particularly in areas such as science, mathematics, agriculture, astronomy, and architecture. Words like "azeite" (olive oil), "accorda" (a savory dish), and "algarismo" (numeral) bear testimony to this linguistic legacy.
Exploration and Global Expansion
Portugal's Age of Exploration in the 15th and 16th centuries brought maritime prowess and expansion to distant lands. Portuguese explorers, such as Vasco da Gama and Fernão de Magalhães (Magellan), established trade routes and expanded colonial territories across the globe.
This period marked the introduction of new words and linguistic influences from the New World, Africa, Asia, and the Indies. As Portugal developed its colonial empire, the language assimilated words and expressions from African and Asian cultures. However, communication was not made easy during this time. During this age of exploration, Arabic was still the most popular language and only very few soldiers or ex-captives tried to learn Portuguese language bringing in limitations to linguistic capacities.
As compared to today, learning the language in the olden times was a difficult thing to do so most nobilities or other people of power were dependent upon interpreters or linguas. At the early stages of exploration, language was not yet a primary concern as they did not see the need to engage in conversation with the natives.
However as time passes, the need to communicate became evident and naturally, interpreters have become prevalent. Even when contact were still limited to armed conflict, there was a growing need to communicate with enslaved Africans as they have to tell them what to do, determine their ransom, and even convince them to be baptized into the Christian faith.
Yet, despite the growing need to communicate these interpreters were often persecuted and were deemed to be corrupted as they were thought to be contaminated due to their knowledge of different languages.
Nevertheless, most interpreters began rising to power, sharing state secrets, and fulfilling a role close to the ruling leaders. Accordingly, this is the reason why the Portuguese language borrowed words especially from Arabic, African, and Amerindian languages enriching its vocabulary with exotic terms like "samba," "banzai," and "cachimbo."
These linguistic influences enriched Portuguese vocabulary and provided a glimpse into the multifaceted connections forged during the colonial era.
Portuguese Today: A Blend of Tradition and Modernity
In the 20th century, Portugal underwent a profound political transformation.
Following the Carnation Revolution in 1974, Portuguese society experienced significant changes, including the decolonization process and the integration into the European Union. Technological advancements, globalization, and interactions with other cultures have introduced new words and concepts into the Portuguese lexicon.
Accordingly, English loanwords related to technology, business and popular culture have found their way into everyday Portuguese communication, adding a touch of modernity to the language. Accordingly, this brought forth an interest to people from different nations to learn the language considering the expansive share of historical roots and cultural exchange.
Thanks to the availability of modern language learning tools and methods, it has become increasingly convenient to fully appreciate the diverse linguistic tapestry that is the Portuguese language.
This enhanced accessibility allows individuals to effortlessly recognize the vast richness and interconnectedness of human expression throughout the course of history, thereby laying the foundation for a dynamic and flourishing linguistic future.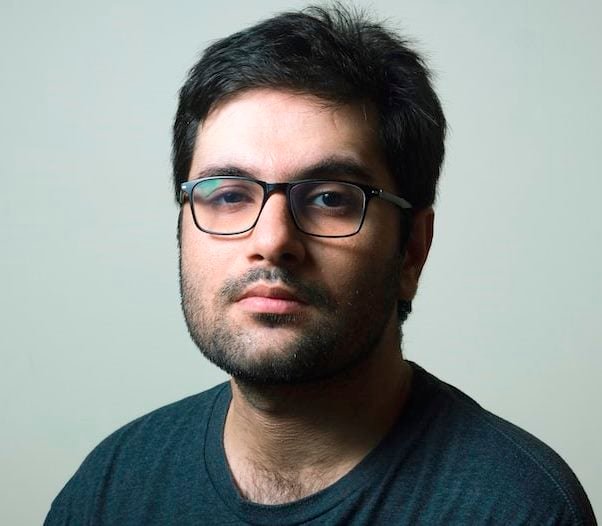 Barry Lachey is a Professional Editor at Zobuz. Previously He has also worked for Moxly Sports and Network Resources "Joe Joe." he is a graduate of the Kings College at the University of Thames Valley London. You can reach Barry via email or by phone.