The Secret Benefits of Health Insurance
For some, a medical plan is a way to get contact lenses for free, for others, it is a sensitive subject of political debate that can ruin a couple's evening. However, there is a third, much more attractive aspect to health insurance: several plans offer gifts, discounts on interesting products or services and benefits that save money while losing weight and getting back into shape.
Your employer wants you to be healthy (because it costs less)
Dan Elliott, vice-president of Pittsford, New York State's benefits consulting firm Relph Benefit Advisors, said several companies that offer health insurance to their employees also offer incentives to get staff to adopt healthier lifestyle. The goal of such an approach is to save money. The healthier an employee, the less likely he or she will incur medical costs and increase insurance premiums. About 70 percent of medical expense claims are directly related to a person's lifestyle, says Elliott. Cigarettes, junk food consumption and physical inactivity are unhealthy habits that increase the risk of illness and the cost of health care. Even if you don't have health insurance at work, be aware that many private benefit plans offer gifts and discounts to encourage members to adopt healthier habits, says Elliot.
Redeem your bonuses for a treadmill
Have you ever thought that a positive health check could give you a discount on a treadmill, an elliptical machine or even a juice extractor? This is what the plan for some employer's offers. Employees can earn "wellness credits" when participating in screenings, assessments and outings, such as fun runs, walks and other group challenges (such as wearing a pedometer in a competition for find out which participant took the greatest number of steps). These wellness credits can be used to buy products that integrate into a healthy lifestyle, such as exercise machines, says Elliot. By accumulating enough credits, you can even get a full refund when you buy a treadmill.
Naturally, many individual or employer-sponsored medical plans still offer discounts on the purchase of exercise equipment without requiring participation in health programs or other activities.
Forget the discounts on training center subscriptions
Some plans still offer discounts on a training center subscription, but this clause is likely to disappear when renewing many contracts, because there is no foolproof way to know how often a person actually trains in such a center. Now, more and more companies on the Fortune 500 list are choosing to offer benefits from participating in wellness programs, says Elliott.
Lose Weight For Less
Some health insurance plans offer benefits to people who participate in weight loss programs like Weight Watchers, while companies allow their employees to use wellness credits to get discounts on Weight Watchers subscriptions and meetings, says Elliot. To find out if your health insurance plan offers this advantage, contact the human resources department (or contact the insurance company).
Need a massage?
A few years ago, if you had asked your health insurance company if unconventional therapies like massages, acupuncture, or chiropractic treatments were covered, you would probably have been laughed at. Today, as they gain popularity, employers are looking for health insurance plans that offer these benefits. "We have seen a significant upsurge in the interest people take in these services," said Paul Coppola, director of strategic development for wellness programs at our Insurance. Today, many employer-sponsored health insurance plans (as well as more expensive private plans) offer coverage for some unconventional therapies. Personalized health insurance is suitable for people with specific health needs. It is recommended for families, patients suffering from chronic diseases and for better reimbursements.
Benefits with chronic diseases
Chronic diseases (diabetes, asthma) require significant medical and hospital care. With a mutual health insurance or complementary health insurance, the reimbursement of your costs is capped, or you have to contribute a lot to receive good reimbursements.
It is better to choose a personalized health insurance in hospital because by adapting your contribution to this effect, it grants you more appreciable (no waiting period on the hospital package, support for the individual room). Please note: before taking out any health insurance contract, check its services in detail. In order to fulfill its obligation to provide information, the insurer must provide you with a list in writing.
Benefits by age
A mutual or health insurance does not reimburse all benefits. However, some are essential for children or seniors, such as the application of a varnish on the teeth of children under 13, which is a very effective prevention of cavities. Personalized health insurance in dental care takes care of this act, which is not the case for other complementary health. This means that you can drop by this reputable oral surgeon boynton beach to solve your dental health issues without worrying too much about the cost.
On the side of seniors, the decrease in visual acuity often requires surgery. Thus, when it comes to refractive surgery (laser), the operation is very little reimbursed. Ask a health insurance broker to provide you with an insurance comparative or to compare each mutual on this point. Indeed, it is the personalized health insurance in optics that guarantees the best care.
Advantages on targeted reimbursements
Spa treatments, non-compulsory vaccines, specific consultations (psychologist, osteopath, and dietitian) are not always reimbursed by complementary health insurance. If your general condition justifies this type of care, it is in your best interest to turn to personalized health insurance.
In this case, the insurance that suits you best includes a personalized contract in medical care because it takes care of excess fees and this is what allows you to choose the medical staff or the clinic of your choice. , without worrying about the price. The third-party payment system is part of personalized health insurance services. It avoids the advance of costs at the many approved practitioners.
How to change health insurance?
You can freely terminate your insurance or mutual health insurance contract within 15 days of receiving the notice of expiry posted by your insurer. Mandatory by law, this letter can accompany a shipment whose subject is quite different. So be very careful about the folds you receive from your insurer.
The termination is made by registered letter with acknowledgment of receipt. Make sure you have purchased your new health insurance before canceling the previous one. You have the right to request the termination of your contract at any time if your contribution increases excessively, if you are recruited in a risky profession or if the expiry notice does not reach you before the anniversary of the contract.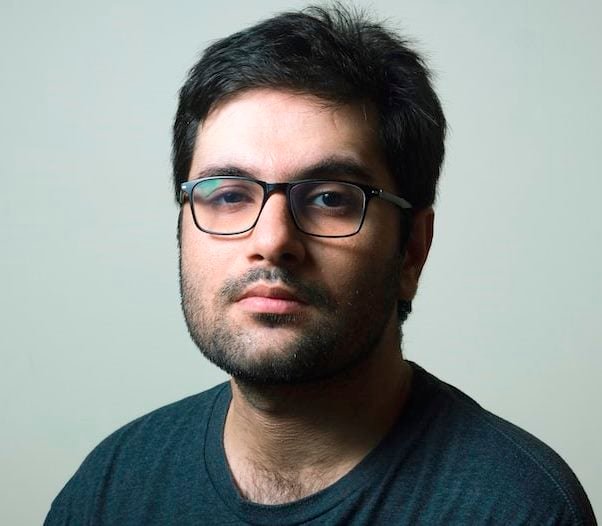 Barry Lachey is a Professional Editor at Zobuz. Previously He has also worked for Moxly Sports and Network Resources "Joe Joe." he is a graduate of the Kings College at the University of Thames Valley London. You can reach Barry via email or by phone.