Have you ever found an incredible pair of vintage sneakers at a thrift store? Maybe it felt too good to be true until you noticed all the dirt and discoloration on the shoes.
Perhaps your favorite sneakers are starting to get dingy, and you can't find it in yourself to get rid of them.
There's no need to pass up these great shoes because you can learn how to refurbish sneakers. Keep reading for the best tips and your sneakers will be looking brand new in no time.
Learn the Material
When you first get your hands on a pair of sneakers, don't jump right into cleaning. First, get to know the shoes and what they're made of.
Suede, canvas, and leather all need different treatments. Canvas and leather sneakers can usually be put in the washing machine. But, suede sneakers would get ruined by the washing machine.
If you're not sure what material your sneakers are made of, look up the style and brand online.
Gather Tools
Before you begin cleaning your sneakers, you'll want to make sure you have certain items on hand.
Ivory dish detergent is a good cleaner to use. You'll need a medium-sized bristled brush and a clean toothbrush for cleaning.
Have a clean hand-towel nearby to remove dirt that surfaces from the wash.
If you're cleaning leather sneakers, leather conditioner is good to have.
Wash the Shoes
If you're nervous about putting your sneakers in the washing machine, hand-wash your sneakers instead. Hand-washing will allow you to get a deep clean and scrub out problem areas.
Before you begin, take the shoelaces out from both shoes. You will clean those at the end.
To keep your shoe's color intact, avoid putting soap directly on your sneakers or on the brush.
Instead, fill a bucket or sink up with cold, soapy water. Dip your medium-sized brush into the bubbly water. Brush the base of the shoe with circular motions. Continue to wet your brush with soapy water.
Make your way to the top of the shoe and the tongue. Continue to use circular motions.
Fill a small bowl with warm water, and dip your hand-towel in. Use the wet hand-towel to wipe away the dirty soapy water. Go over any areas that need a deeper clean with a toothbrush.
To clean the shoelaces, place them in a bowl of the same cold, soapy water for 30-40 minutes. Then, soak them in a bowl of clean, room temperature water for another 30-40 minutes.
Finally, put your laces in the dryer for 20 minutes or let them air dry.
Shape and Let Dry
Once your sneakers are clean, avoid putting them in the dryer. Instead, let them air dry for a day.
You may notice that sneakers like AirJordans have creases. Luckily, you can get creases out of Jordans by following the steps to iron them.
When your shoes are clean and dry, keep up with sneaker care. The best thing you can do to keep your sneakers in pristine shape is to store them on a shoe tree. This will keep them from creasing and collapsing in the future.
Refurbish Sneakers Like a Pro
Once you refurbish sneakers for yourself, you can do it for other people. Skilled sneaker restorers make a living off of breathing new life into old sneakers.
For more fashion tips and tricks, check out the other articles on our site.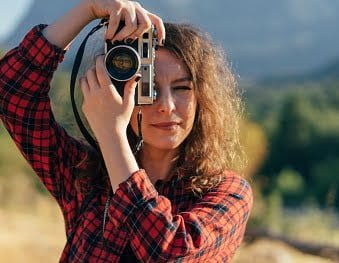 Andrea Parker is a reporter for Zobuz. She previously worked at Huffington Post and Vanity Fair. Andrea is based in NYC and covers issues affecting her city. In addition to her severe coffee addiction, she's a Netflix enthusiast, a red wine drinker, and a voracious reader.