It doesn't matter whether you run a business with 100 employees or if you are the sole employee, organization is absolutely key to being as successful and productive as possible.
When you are disorganized, you lose more time than you probably want to know looking for things you've lost, trying to remember something important, or picking up the pieces when something has gotten lost in the shuffle.
Putting any effort ahead of time to get your business organized is one of the most important things you can do to boost your success, your productivity, and your process.

Are you looking for some business organization tips? Here are 11 ways that you can get your small business in order.
1. Start With Your Physical Surroundings
If you feel like you need to implement more business organization, the first thing that you should do is start with your physical office space and storage.
When you are desk, office, and storage areas are organized and tidy, the most obvious benefit is that you always know where something is when you are looking for it. However, that is not the only benefit.
Having an organized workspace is also very beneficial to your company's image. We've all sat down in the office of someone who had a desk cluttered and covered with documents. Think about it, did they increase or decrease your confidence in their ability to perform in the way you needed?
Keeping a clean workspace is also important for safety reasons. If the environment is messy, there are a lot more opportunities for you are an employee to get hurt.
On top of that, keeping a clean workspace can improve productivity, motivation, and workplace morale. Both you and your employees will appreciate coming into the office when it is comforting and clean rather than cluttered, disorganized, and chaotic.
An organized working environment helps to promote both mental and physical health for you and your employees. Not only will they be happier and more productive, but it will also keep the air quality healthier and the space free of bacteria, germs, and disease.
2. Business Management: Keep Track of Customer Support
The heart of your business is your loyal customers. It can take a lot of time and resources to deal with customers, however, this is energy and time that is well spent. Keeping your customers happy and coming back for more is the most important part of your business.
There are a number of different software programs you can use to help organize and manage your customer in a way that is time-efficient and resource-efficient. If you are in a gym or fitness center business, then having the best gym management software will help you give an insight on your business with real-time information and statistics so you may gain a better understanding of sales, membership success, and the general status of the company.
3. Go Paperless
One of the things that most commonly cluttered up your office is paper. Finding the right document amidst a pile of other documents can end up taking a lot time. While some documents might need to be in hard copy, many of your files might be able to be digitized.
When you pare down on how much papers floating around the office, you can keep the physical space and your mental state more organized.
4. Keep Your Computer's Desktop Organized
Your physical desk should be clean and orderly and your computer desktop is no different. One good basic rule is that if you are unable to see the background on your desktop then you should work to remove the unnecessary items better cluttering up your computer.
After you have dealt with the icons on your main screen, take some time to go through your downloaded files and get rid of anything that you aren't using and don't need. You can also take the opportunity to clean out your trash bin to help free up some space on your hard drive.
Lastly, take some time to go through your bookmarked links. Delete things that are no longer relevant.
5. Have the Software Your Company Needs to Succeed
For certain types of companies, there will be specific software that can radically improve your business's efficiency and organization.
For example, occupational therapists can greatly benefit from case management software that provides all of your necessary client data in one central location.
No matter what your business is, there is a good chance that there is some software out there that can help to keep you more organized. While some small businesses might choose to keep things more old-school, it is worth considering whether software could help your company grow.
6. Track Your Time
When you manage a business, there are a lot of different moving pieces to keep track of. If you feel like you aren't getting as much done during the day as you should be, using time tracking software might help you to understand where exactly your time is going every day. Using software like this can also simply help you to stay focused on the task you're working on currently.
7. Keep Track of Your Numbers
One of the most important small business tips on this list is that you need to know and pay attention to your numbers. These are things like your profit margins, your sales figures, your email subscribers, your social media followers, and more. Keeping track of the numbers is what can help you understand whether capital is being wasted or if you are making the profits that you intend to.
When you see what the numbers are, it can help you tighten up systems and processes to help your business be more profitable. It also might lead you to get rid of certain clients or services that you are spending more money on than you are making off of. Through this process, you can potentially create a better cash flow and a bigger return on investment.
8. Plan Marketing Campaigns Ahead of Time
Even if you are a small business with little to no marketing budget, You can still run an effective social media marketing campaign. However, in order to make it efficient, you will need to reduce the amount of time that your spending managing these campaigns.
Rather than taking time out of your day every couple of hours to make posts on social media, you can instead schedule everything ahead of time. It is hard to conceptualize just how many hours this will save you over time.
Not only can you write out your social media posts for several days at a time, but there is software available that allows you to schedule these posts. That means that you can simply sit down one day of the month to create your social media marketing campaign for the whole month. You won't even have to think about it again until you flip the calendar page.
9. Get a Handle on Your Email Inbox
It's really easy to let your email inbox get out of control. This kind of disorganization can both be frustrating and be a place that you are losing time. Taking the time to clean out your inbox regularly can help you be more successful with your small business.
10. Improve Your Scheduling System
Are you frequently engaging in video chats, meetings, or appointments with other people? If so, an important small business management tip is to improve your scheduling system. If you are wasting time emailing back-and-forth with people to schedule events, consider using a program that allows you to show people when you're available and lots and select timeslots to meet with you.
This makes things way more streamlined and less confusing overall. You also want run into issues with accidentally booking to appointments with two different people at the same time.
11. Make Sure You and Your Employees Are Getting Enough Time Off
Lastly, while this might seem like a silly business tip, it is very important that both you and your employees are getting enough time to recharge away from the office. If your employees or you are working too much, it is a recipe for making mistakes, resentment, and eventually burnout.
When your employees have a healthy work-life balance, they are much more likely to be organized and on top of things while at work. If they feel like one day simply bleeds into the next in an endless and nightmarish experience, then you'll definitely start to notice that things are getting disorganized.
Keeping your mental well-being and your employees' mental well-being at the forefront of your concerns is essential. Sometimes when you run a small business it can feel like everything is an emergency. it's important to distinguish between what should be health with soon and what really is an emergency, and learn how to turn your brain off from work at the end of the day.
These Business Organization Tips Can Help Your Small Business Succeed
Taking the time to organize your business is well worth the effort. When you're small business is organized, you'll be more productive, efficient, happier, and you'll make more money. It's really a win-win situation!
Did you find this article on business organization helpful? If so, be sure to check out the rest of our blog for more fascinating and informative content!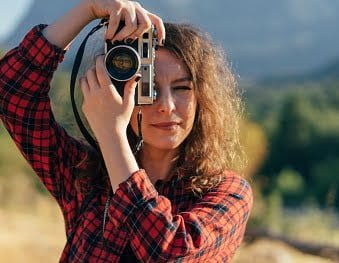 Andrea Parker is a reporter for Zobuz. She previously worked at Huffington Post and Vanity Fair. Andrea is based in NYC and covers issues affecting her city. In addition to her severe coffee addiction, she's a Netflix enthusiast, a red wine drinker, and a voracious reader.