It is pretty challenging to manage your fleet efficiently. You need the correct fleet management tips to help you through, whether you are running a small or big fleet.
Today, hundreds of transport management software solutions, technology, and automobile tracking firms claim to help businesses in managing their fleets successfully. Before buying any software, ensure that you understand the needs of your firm and the existing performance criteria of your fleet.
Innovative and outstanding fleet management will abruptly raise productivity, cut fuel consumption, and increase company efficiency. Improved fleet management will help increase customer satisfaction rates because goods are delivered rapidly.
So, what can you do to improve the management of your fleet? Below are top critical techniques to improve fleet management for small businesses:
Automate Critical Tasks of Fleet Management
This is a trend that we can see worldwide. For instance, by taking an example of a developed country, we may see an increasing number of small companies in economic hubs placing essential fleet management procedures under the supervision of AI. The advantages are evident – machines are considerably more capable than people in jobs such as data collecting, scheduling, best routes, etc. This minimizes idleness and the likelihood of human error.
Live Tracking of Vehicles/Assets
The key to optimal operation of the fleet is to track your fleet in real-time. You can track your fleet's real-time whereabouts utilizing a GPS-based fleet tracking system.
Besides, it offers managers enormous peace of mind when they know where their fleet is and where it should be. Furthermore, if there is a malfunction when the vehicle is on the road, and you know the location, it will aid you to take the essential steps in no time.
Investing in Software Tools for Advanced Fleet Management
You can effortlessly manage every fleet operation without having to fight with the right fleet management tools. Investing in good transport management software, such as Rose Rocket can help you track your vehicles quickly and maintain an updated efficiency report. These software systems also enable the management of both mobile and on-site fleets.
You can utilize a desktop or mobile fleet management system. Today, developers have devised mobile applications that support fleet managers in handling various types of cars and transit.
You will meet regulatory standards by investing in the best software for fleet management. It also gives you complete control over every aspect of the operation of your fleet. The following are further established advantages:
· Improved visibility of the vehicle
· Increased profits
· Improved client satisfaction
· Shrinking operating costs
· Improved fuel management
· Increased responsibilities
Select one that facilitates your work while shopping for fleet management software. Start by examining the operating strategies and processes of your current fleet. This will help you understand what you need and how the software can solve your problems.
Traffic management might be difficult, making it easier for your manager to invest in quality fleet management software. Settle for software with essential features such as route optimization and real-time alerts in case of accidents.
A valuable vehicle tracking feature – geo-fencing is paired with GPS and RFID technologies. You will be warned when your driver enters or exits a particular geographical border. This also helps your clients know when drivers arrive or help them avoid a no-entry area.
Maintain Detailed Records
Yes, as the effectiveness of the business depends on the fleet, the fleet's efficiency depends on good old planning and accurate documentation. Do your utmost to keep track of the TCO fleets (total cost of ownership). Not only will you keep expenditures under control, but you will also be able to establish patterns, find new ways to streamline expenditure, make data-driven decisions and receive the essential feedback for developing long-term strategies.
Once you have established these foundations, you may move further and start implementing specialized processes such as fuel maintenance, preventative maintenance programs, etc.
Preventive Maintenance
Working on preventive vehicle maintenance might help you handle minor problems before they become major issues. It also allows you to plan your cars for essential servicing in advance, such as fluid refills, an inspection of hose & wheel, and changes of oil.Regular maintenance can also save time and extra expenditures for your organization.
Ensure That You Employ the Best Drivers
Every experienced driver knows that one car is just as efficient as the driver behind the wheel. The driver's skills can significantly impact fuel efficiency, vehicle wear, and, finally, delivery timeframes. This is why hiring experienced, timely and qualified staff should be a priority for you, as well as constructing and managing your fleet.
From this point on, continuous training, efficient scheduling (shorter shifts and increased driver spin), and other incentives can substantially improve the efficiency of your employees.
Final Words
Do you plan to improve your fleet management? To increase the fleet management of your firm, you must have complete vehicle visibility and a way to communicate in real-time with drivers and other team members. Enhanced efficiency and communication will be achieved with effective management tactics combined with the correct software.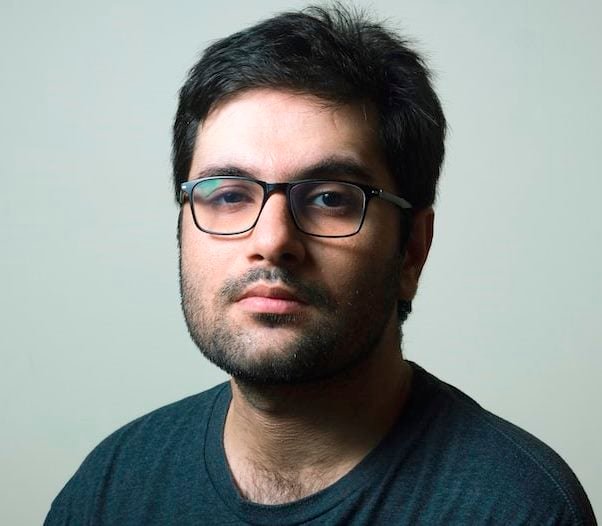 Barry Lachey is a Professional Editor at Zobuz. Previously He has also worked for Moxly Sports and Network Resources "Joe Joe." he is a graduate of the Kings College at the University of Thames Valley London. You can reach Barry via email or by phone.