Do you want to add a unique touch to your look for festivals, special events, or just everyday activities without having to constantly wear different accessories? Well, colored contact lenses could be the perfect option for you! With so many different colors and styles available today, you'll easily find something that suits both your style and occasion. Plus it's easy to use and not complicated at all.
Table of Contents
The New Trend of Colored Contact Lenses
Have you ever wanted to switch up your look without committing to a permanent change? Well, look no further – colored contact lenses are the new trend that will transform your eyes in a flash! With colored contact lenses, the possibilities are endless. Give them a try and see how they can elevate your look!
Identifying Different Types of Colored Contact Lenses
Have you ever wanted to switch up your look and try out different eye colors? Colored contact lenses can completely transform your appearance. However, with so many options out there, it can be overwhelming to figure out which ones are right for you. Thankfully, knowing the different types of colored contact lenses can make the process much easier. There are enhancement tint lenses which simply deepen your natural eye color, opaque tint lenses which completely change your eye color, and color-changing lenses which adapt to the lighting around you. Each type offers a unique effect and can add a fun pop of color to your daily routine. So go ahead, experiment with different hues and find the perfect pair of colored contacts to express your true self.
How to Choose the Right Colored Contact Lens for Your Eye Color
Hey there! Are you thinking about adding some colored contacts to your beauty routine? Well, great news! With the right colored contacts, you can change and enhance the natural tones of your eyes. But with so many colors to choose from, it can be daunting to decide which ones will suit you best. A good trick is to look at a color wheel and pick a shade that is opposite your natural eye color. For example, if you have blue eyes, warm tones like amber or hazel will make them pop. If you have brown eyes, cool tones like grey or blue will create a striking contrast. Just remember to always consult with a professional before making a final decision. Happy shopping!
How to Style Outfits with Colorful Contacts for Various Occasions
Look no further than colorful contacts! Heading to work or school? Opt for a subtle blue or green to add some intrigue to your everyday outfits. Going out with friends or attending a party? Choose a bold red or purple to make a statement. Even formal events can benefit from a touch of color – try a soft hazel or gray to add depth to your eyes. The possibilities are endless with colorful contacts, so get ready to shake up your style!
Tips on Finding the Perfect Pair of Colored Contacts for You
If you're considering trying out colored contacts to switch up your look, you may be wondering where to start. With so many options available, the task can seem daunting at first. But fear not! With a few handy tips, finding the perfect pair of colored contacts for you can be a breeze. First up, consider your skin tone and eye color. Certain shades will complement your features better than others, so take some time to research which hues will work best for you. Next, think about the occasion or outfit you want to wear your contacts for. A bold, bright pair may be perfect for a night out, while a more subtle shade may be better for everyday wear.
The Benefits and Downsides of Wearing Color Contacts
Hey there! Have you ever thought about switching up your eye color with colored contacts? On one hand, colored contacts can enhance your natural beauty, boost your confidence, and even provide better vision in some cases. On the other hand, they can also lead to discomfort, irritation, or infection if not properly cared for. So, if you do decide to give color contacts a try, make sure to talk to your eye doctor and follow all safety guidelines. In the end, whether or not to wear color contacts is a personal choice that ultimately comes down to your own preferences and priorities.
Colored contact lenses are a fun, bold way to add some pizzazz to an outfit. They're the perfect accessory to transform your look from casual everyday to formal and alluring. With plenty of options available to make the lens fit both your eye color and individual style, there's no limit to the possibilities. Whether you're looking for something subtle or vibrant, it's essential to remember the benefits and downsides of wearing colored contact lenses before making a purchase. Overall, rocking colored contacts is a great way of expressing yourself through fashion and sending out positive vibes that will draw people in. It only takes a small dose of creativity to be fashionably daring.
Tips on Selecting Colored Contact Lenses Shades and Styles
Are you looking for the perfect colored contact lenses to fit your unique eye color and facial features? Wondering how to find shades and styles that will best complement your skin tone? You've come to the right place! In this blog post, we'll provide you with helpful tips on selecting colored contact lenses that make a statement while also showcasing your natural beauty. With so many colors, textures and effects available these days, it can be hard to know which option is best suited for you – but don't worry! We're here to help guide you every step of the way. Read on for helpful advice as well as inspiring looks from stylish people just like you who have found their ideal coloring match!
Understanding Your Skin Tone and How To Choose Colored Contacts That Complement It
Have you ever tried on colored contacts only to feel disappointed because they didn't quite look right on you? Understanding your skin tone can make all the difference when it comes to choosing colored contacts that complement your natural beauty. Whether you have a warm or cool undertone, there are certain shades that will make your eyes pop and others that might leave you feeling underwhelmed. Don't worry though, figuring out your skin tone is easier than you might think and with a little bit of knowledge, you'll be able to find the perfect pair of colored contacts in no time!
Getting an Accurate Color Matching Guide to Help You Select the Right Shade
Have you ever spent hours in the store, staring at the endless rows of paint swatches, only to come home with a color that looks completely different in your own lighting? Finding the right shade can be a challenge, but having an accurate color matching guide can make all the difference. With so many options available, it can be overwhelming to choose the best one. By using a reliable color matching guide, you can confidently select the perfect shade that will look amazing in your home. Let's make color selection a breeze!
Tips for Choosing the Right Style of Contact Lenses for Your Eye Shape
If you're ready to make the switch from glasses to contacts, you're in for a treat. Contact lenses give you the freedom to see the world without any obstructions. But with so many different types of contact lenses available, it can be overwhelming to choose the right style for your eye shape. Do you have dry eyes? Let's find the perfect pair of contact lenses for your eye shape!
Finding a Balance Between Comfort and Style When Choosing Colored Contact Lenses
Choosing the right colored contact lenses can be a daunting task. On the one hand, you want to make a fashion statement with your eyes. On the other hand, you also want to ensure that you are comfortable wearing them throughout the day. But the good news is, finding a balance between comfort and style is possible. Additionally, choose colors that complement your natural eye color and skin tone. And of course, always follow the instructions for use carefully to ensure that you are taking good care of your lenses. When you find the right balance between comfort and style, you'll feel confident and look great all day long.
Popular Brands of Colored Contact Lenses and What They Offer
With so many options out there, it can be difficult to decide which brand to choose. Luckily, there are some tried and true favorites in the colored contact world that always deliver. For a natural look, many people love the FreshLook ColorBlends line. Acuvue Oasys has a great selection of vibrant colors, and Air Optix Colors offer a unique 3-in-1 color technology for a truly striking effect. Whatever your style, there's a brand out there for you!
Common Mistakes to Avoid When Shopping for Colored Contact Lenses
Firstly, don't forget to get a prescription from your eye doctor, as wearing lenses without the proper prescription can harm your eyesight. Additionally, make sure to only purchase contact lenses from a reputable vendor to ensure you're getting a quality product. Another mistake to avoid is buying colored contact lenses that don't suit your skin tone and natural eye color. Lastly, make sure to follow proper cleaning and wearing instructions to avoid eye infections and irritation. Now that you know these tips, you can confidently shop for colored contact lenses and enjoy a fun and safe experience.
The most important thing is to take your time. Research your options before deciding and always make sure to get an accurate color matching guide from a trusted source. Additionally, comfort should be a priority when picking out colored contact lenses, as you'll want to choose ones that will keep your eyes healthy while looking fabulous. There are some great brands of colored contact lenses available today, so find the one that works best for you and rock those stunningly beautiful eyes! Remember, purchasing colored contact lens can be an exciting process but also have potential risks if proper precautions aren't taken so avoid any common mistakes by researching everything thoroughly before committing. Now that you know the tips we have shared with you, why not begin experimenting with color and style today?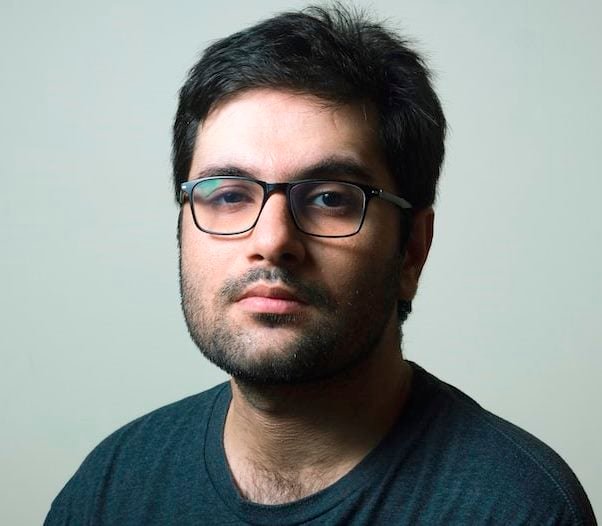 Barry Lachey is a Professional Editor at Zobuz. Previously He has also worked for Moxly Sports and Network Resources "Joe Joe." he is a graduate of the Kings College at the University of Thames Valley London. You can reach Barry via email or by phone.