Were you or is someone you know considering moving to Naperville, Illinois? This popular suburb in Chicago is a great place to start a new life, especially if you have children.
It's easy to get caught up in the hustle and bustle of big cities and forget about the natural beauty of the suburbs, but Naperville is truly beautiful.
To help you make an informed decision, we've created this list of things to do in Naperville. Need help deciding if a new life in Naperville is right for you? We're confident that after reading this list, you'll have your answer!
Naperville Riverwalk
The Naperville Riverwalk is a beautiful spot in the middle of the city. Families can get away from the noise and chaos of the city at this one-of-a-kind site. Walk along the brick paths, look at the beautifully designed flowers, and watch and listen to the DuPage River.
The Riverwalk also has several sculptures and monuments that are works of art, making great places for family pictures. Kids can feed the ducks that hang out by the river, and during the summer, the Jaycees Pavilion is often the site of live music and other events. It's a great place for a slow walk with the family, a quiet lunch, or just relaxing and enjoying the natural beauty of Naperville.
Naper Settlement
Naper Settlement is a must-see in Naperville because it takes you back in time and is educational and fun. With its collection of historic houses and costumed interpreters, this "living history" museum takes families back to the 1800s. Kids can get a feel for the past by doing hands-on tasks like dipping candles or making butter.
Events and lessons at the museum bring history to life for people of all ages. Families can learn about Naperville's rich history by looking at well-kept buildings like the Martin Mitchell Mansion and the Print Shop. Naper Settlement is fun and educational, so it's a great place for families to learn and spend time together while learning about a different period.
Centennial Beach
When it's hot in Naperville in the summer, there's no better place to cool off than Centennial Beach. This famous beach in Centennial Park offers a different way to swim. Centennial Beach is different from other pools because it has a sand-bottomed pool that feels like a natural beach.
Families can lay in the sun on the sandy beach, swim in the cool water, jump off the diving boards, or have fun on the water slides. It's a great place for kids to learn how to swim and for parents to kick back and watch their children play. Special events, like family movie nights under the stars, are also held on the beach, which adds to its charm and draws as a place for families.
Hidden Lake Forest Preserve
Hidden Lake Forest Preserve is a hidden gem just a short drive from Naperville. It is a great place for children to connect with nature and explore the outdoors. This peaceful natural area has a network of hiking trails that run through woods, prairies, and wetlands.
It's a great place for families to go hiking, watch wildlife, and have picnics in a quiet setting. Birdwatchers will love all the different kinds of birds in this area. Hidden Lake Forest Preserve is a great place to escape the noise and chaos of the city. It has a calm lake and beautiful scenery, so families can enjoy the beauty of the Illinois landscape.
DuPage Children's Museum
Even though it's not exactly a hidden gem, the DuPage Children's Museum is a great place for families who want to have fun and learn at the same time. This museum is made just for kids, and it has a lot of hands-on exhibits that teach kids about science, art, and math.
Children can discover and try different interactive displays, which helps them develop their creativity and sense of wonder. There is something for kids of all ages to do, from building complex structures in the Build It! show to making art masterpieces in the Art Studio. There are often special events, lessons, downtown Naperville stores, and programs at the museum, which makes it a fun place to visit more than once.
Knoch Knolls Nature Center
The Knoch Knolls Nature Center is tucked away in Knoch Knolls Park. It is a great place for children who want to learn more about nature and the environment. The nature center has displays that teach kids about the local plants and animals. This makes it a great place for kids to learn about the natural world.
There are miles of hiking trails in the nearby Knoch Knolls Park, including a beautiful loop trail that goes through woods and along the DuPage River. Families can learn more about Illinois' natural beauty by going on picnics, watching birds, and enjoying the great outdoors. The center also has teaching programs and events about nature all year long, making it a fun place for families interested in ecology and wildlife.
If you're looking for a place to reflect and connect with nature on a deeper level, you can also go to a non denominational church in Naperville. The city offers diverse spiritual options to explore within its welcoming community.
The Quarry Cable Park
For families seeking adrenaline-pumping adventures, The Quarry Cable Park, situated within Centennial Park, provides a thrilling experience. It offers wakeboarding, water skiing, and kneeboarding opportunities, all with the added excitement of being towed by overhead cables rather than a traditional boat.
While it may not be the most conventional family activity, it's a unique and exhilarating way for everyone, from beginners to experienced riders, to enjoy the water. The park provides lessons and equipment rental, ensuring a safe and enjoyable experience for the whole family. Whether you're a water sports enthusiast or just looking for something different to try, The Quarry Cable Park offers a memorable outing in Naperville.
Explore Enchanting Things to Do in Naperville
In conclusion, Naperville offers a plethora of unique and exciting activities for families to enjoy off the beaten path. From restaurants and eateries to historical sites, there are different things to do in Naperville for everyone to discover and experience in this charming city.
So what are you waiting for? Come visit Naperville and create unforgettable memories with your loved ones!
We hope you found this article helpful. If you did, be sure to check out our blog for more great content like this.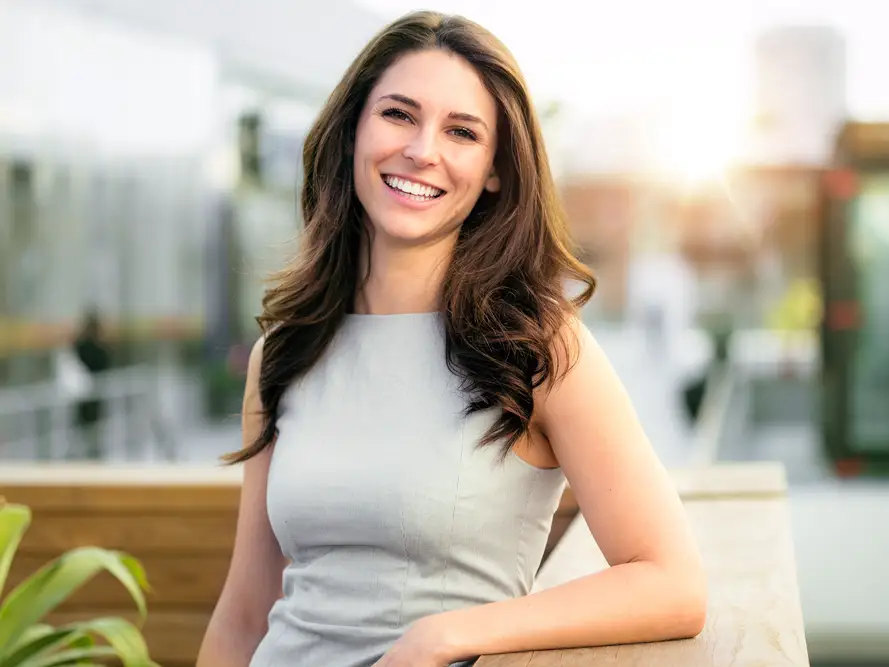 Rachel Dixon works on Business, travel and features blogs at Daily Mid Time and Zobuz. She has passionate for travelling and cooking. Spending time with family as well as on internet to enhance her capabilities for well orientated content creation and blog writing.