The eSwap Pro XR Forza Horizon 5 Edition from Thrustmaster is a state-of-the-art gaming controller. This high-end controller is packed with options and capabilities that will take your gameplay to the next level. The eSwap Pro XR was made with every type of gamer in mind, from the novice to the professional esports player.
Comfort, precision, and the ability to fine-tune your settings are three variables that greatly affect the quality of your gaming experiences when using a controller. All of these features come together in one sleek and ergonomic package in the Thrustmaster eSwap Pro XR Forza Horizon 5 Edition, giving players an unprecedented degree of control and performance. In this study, we'll examine the controller in great detail, covering its features, design, performance, and modifiability.
Table of Contents
Top-Notch Construction
The eSwap Pro XR Forza Horizon 5 Edition is a gorgeous, well-thought-out layout that serves a purpose. Its design prioritises user comfort, making it ideal for extended gaming sessions. The controller's high-quality materials and sturdy design ensure that it will last through even the most strenuous gaming sessions. The controller's braided USB-C cord can be detached, making it more portable and less of a hassle to store.
Capabilities and Execution
All types of gamers, from novices to veterans, will appreciate the wide range of options available on this controller. The eSwap Pro XR Forza Horizon 5 Edition Controller is highly configurable thanks to its many buttons and four interchangeable modules (two thumbsticks and two directional pads). You'll have a much better time gaming because to the snappy and precise buttons.
The Quick Control Panel, found on the underside of the eSwap Pro XR, is one of its most notable features. You can quickly and easily change profiles, remap buttons, and tweak stick sensitivity all from this convenient control panel. This revolutionary addition allows for instantaneous customization with no pauses in the action.
Choices for Personalization
Thrustmaster is cognizant of the fact that each player has their own individual tastes and play styles. For this reason, they equipped the Forza Horizon 5 Edition of the eSwap Pro XR with a wide range of personalization features. There is specialised software that comes with the controller that lets you adjust things like button mapping, sensitivity, and vibration strength. Multiple profiles can be created and saved, making it easy to quickly swap between different controls and settings for different games.
Playing Video Games
The eSwap Pro XR Forza Horizon 5 Edition changes the way you play games forever. When playing fast-paced games, having accurate control over the buttons and sticks is essential. The ergonomic shape makes it easy to keep a firm hold, so even marathon gaming sessions are bearable. This controller improves your gaming experience across the board, whether you're racing through the streets of Forza Horizon 5 or fighting fierce online fights.
Compatibility
Xbox Series X|S, Xbox One, and PC users can all take advantage of the eSwap Pro XR Forza Horizon 5 Edition. It's compatible with both wired and wireless connections, so you may play whichever you like. Due to its plug-and-play nature, the controller requires no complicated setup before you can begin playing.
Conclusion
In conclusion, the Thrustmaster eSwap Pro XR Forza Horizon 5 Edition is a revolutionary controller that improves upon previous models in terms of its ergonomics, responsiveness, and degree of personalization. This controller is a must-have for any serious gamer thanks to its ergonomic design, vast capabilities, and outstanding performance. The eSwap Pro XR is the ultimate gaming accessory for any level of player, from casual to professional esports fanatic.
FAQs
Can I use the Forza Horizon 5-themed eSwap Pro XR in other racing games?
Absolutely! The controller may have been made with Forza Horizon 5 in mind, but it can be used with any racing game. Improve your gaming experience by tweaking the controller's settings to your liking.
Can I use the Forza Horizon 5 Edition of the eSwap Pro XR with a PlayStation 4?
The eSwap Pro XR Forza Horizon 5 Edition was developed solely for use with Xbox systems and PCs. Thrustmaster has a variety of PlayStation-specific controllers available if you're a fan of the PlayStation brand of gaming systems.
Does the eSwap Pro XR support wireless operation?
Connectivity options include wired and wireless with the eSwap Pro XR Forza Horizon 5 Edition. Using the included USB dongle, you may pair the controller wirelessly with your Xbox One system or computer.
Is button mapping the only kind of personalization available?
In fact, you don't have to be limited to simply mapping buttons to actions. The included software allows users to customise their controller for a wide variety of games and play styles, with granular control over sensitivity, vibration strength, and profile storage.
Can I play competitively with the eSwap Pro XR Forza Horizon 5 Edition?
Absolutely! For serious racing fans, there's the eSwap Pro XR Forza Horizon 5 Edition. Its responsive buttons, comfortable shape, and speedy controls give you an edge in intense competition.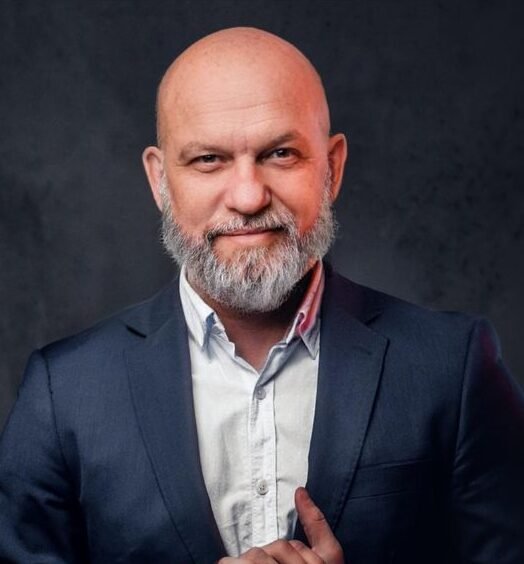 Rene Bennett is a graduate of New Jersey, where he played volleyball and annoyed a lot of professors. Now as Zobuz's Editor, he enjoys writing about delicious BBQ, outrageous style trends and all things Buzz worthy.