When it comes to seafood, fish is undoubtedly a popular option. Fish cuisine is a heavenly choice for food enthusiasts who seek dishes that are visually appealing and have exceptional taste and texture. Whether dining at a restaurant or enjoying street food, you'll discover a wide range of fish dishes. Try some of the recipes at home to enjoy them whenever you want. If you are a fish delicacy lover, trying the following easy and quick fish recipes may help put a smile on your face occasionally.
1. Fish Jerky
To prepare fish jerky, you will need soy sauce, light brown sugar, olive oil, minced garlic, freshly ground black pepper, and 1-inch wide strips of trout filets.
Whisk soy sauce, brown sugar, olive oil, garlic, and pepper in a small saucepan over low heat. Remove sugar from heat and cool to room temperature. Cover fish strips in the chilled marinade in a Ziploc bag. Squeeze and seal the bag. Refrigerate for 4–8 hours.
Keep fish in a strainer for 5 minutes. Towel-dry each fish strip. Preheat the fish-drying machine or oven. For a dehydrator, adhere to the manufacturer's directions. The average machine is advised to run for 4 hours. Preheat to 150 F and run for 12 hours under supervision if you are using an oven. In either instance, put fish strips on the rack without overlapping.
Check strips for a leathery and chewy texture after cooking the fish for the recommended time. Cool on the cooling rack and serve with your preferred dishes. Or, if you want instant jerky to taste with other dishes every now and then, click https://jerkybrands.com/fish-jerky/ to get the best in the market.
2. Fish Tikka
To prepare this dish you'll need fish (preferably hammour), and chickpea. The other ingredients you will need for the marinade are finely sliced onion, ginger-garlic paste, cumin powder, red chili powder, mango powder, lemon juice, yogurt, roasted chickpea flour, cream, food color (optional), basting salt to taste, and oil for deep frying.
Combine salt and chickpea flour in a bowl and coat the fish in the mixture. Then, set aside for one hour. Now, Wash the item thoroughly and gently pat it dry. Fry the onions in hot oil until they turn golden brown.
Drain the fluid and mix it with a small amount of water until it forms a paste. Combine all marinade ingredients in a bowl, including the onion paste. Refrigerate the fish mixture for 3 hours. Now oil your skewers and cook them in a tandoor, smothering them with oil 2-3 times, and serve them to enjoy.
3. Fish Popcorn
To prepare this tasty food, you'll need fish filets, ginger garlic paste, red chili powder, salt, black pepper, all-purpose flour, and breadcrumbs.
Before starting cooking, you will need to wash the pieces of fish. Preferably, slice into cubes. Use a towel to gently pat to make sure the area is dry. Include red chili powder, garlic powder, salt, and pepper in the mixture. Gently mix the ingredients to coat the fish evenly. Prepare a flour mixture, incorporating some seasonings, and then add water.
Crack an egg into a bowl and add a pinch of salt and pepper. Mix the ingredients thoroughly. Begin by dipping your fish pieces into the batter, then dip them in eggs. Cover them in breadcrumbs afterwards. Repeat the same process with each piece and deep fry them until they get brown and crispy.
4. Fish Tacos
You may use any type of white fish, such as cod, tilapia, mahi mahi, etc. to your fish tacos. For seasoning, use chili powder, cumin, smoked paprika, garlic powder, onion powder,
You must apply this seasoning as a light coating on the fish. This dish does not contain any bread or oil. Simply use the spices by patting them onto the food and bake for approximately 10 minutes at a temperature of 400 degrees Fahrenheit. These spices create a delightful crust that is bursting with tangy flavor.
You need carrot, red cabbage, and green onion to prepare a fast taco slaw. This recipe for slaw is quick and easy, requiring only a few vegetables to be sliced. Once you add lime and salt, your task is complete! There's no need to prepare an elaborate dressing, as tangy lime juice is sufficient. The addition of celery salt enhances the overall flavor with a pleasant subtlety. If you do not have it, simply use kosher salt!
Use a slotted spoon to serve. As time passes, this slaw tends to absorb more moisture. Serving it immediately prevents this from happening. To prevent your taco from becoming watery, it is recommended to use a slotted spoon when serving it after letting it sit for any period of time.
After preparing the quick slaw and baked fish, the only remaining item required is the sauce. You can choose any type of sauce you prefer for your fish tacos, such as chipotle sauce, spicy mayo, or shrimp taco sauce. Serve with your favorite side dishes like guacamole, refried beans, and salad, and have a wonderful snack time.
5. Rainbow Trout and Herbs
This dish is both tasty and simple to prepare, boasting a mild and delicate flavor. To prepare this dish, you will need skin-on rainbow trout filets, lemon wedges, fresh rosemary, olive oil, and salt.
Cooking rainbow trout is a simple task. First Sprinkle pepper and salt on both sides. Before seasoning, it is important to pat the fish dry. Once dry, generously season both the flesh and skin sides with salt and pepper. Take a skillet and heat olive oil in it, and then add chopped rosemary. Adding this ingredient will enhance the flavor of the fish before cooking.
Place the skin side of the food item on the cooking surface and cook for 4 to 5 minutes. Then, flip the food item over and cook the other side for 30 seconds with the skin facing upwards. Cook the food on one side until the edges are browned, and it is almost fully cooked, with only a small amount of pink remaining on the top. It takes approximately 30 seconds to wrap up cooking after flipping. Serve the dish by spritzing it with lemon juice, and enjoy!
Final Words
Fish is a versatile ingredient that offers endless possibilities. You can enjoy it in various ways, from light and refreshing ceviche to rich and comforting fish tacos. Fish dishes offer diverse culinary delights that satisfy seafood enthusiasts and those who enjoy trying new foods. With various textures, flavors, and cooking methods available, there are plenty of options to choose from. If you are a seafood lover, consider trying the fish dishes mentioned above for a satisfying and enjoyable snack.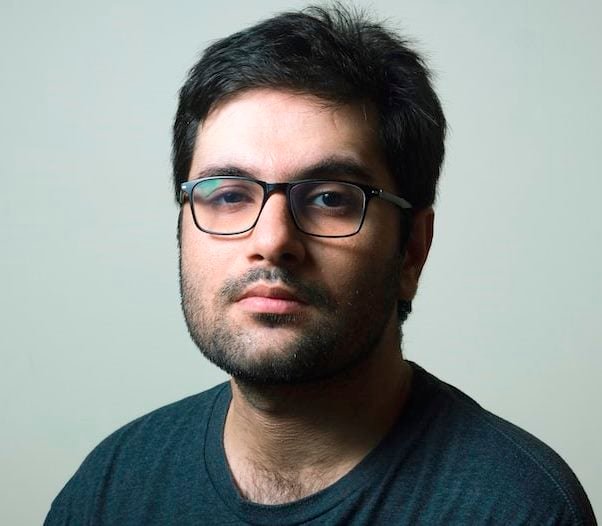 Barry Lachey is a Professional Editor at Zobuz. Previously He has also worked for Moxly Sports and Network Resources "Joe Joe." he is a graduate of the Kings College at the University of Thames Valley London. You can reach Barry via email or by phone.